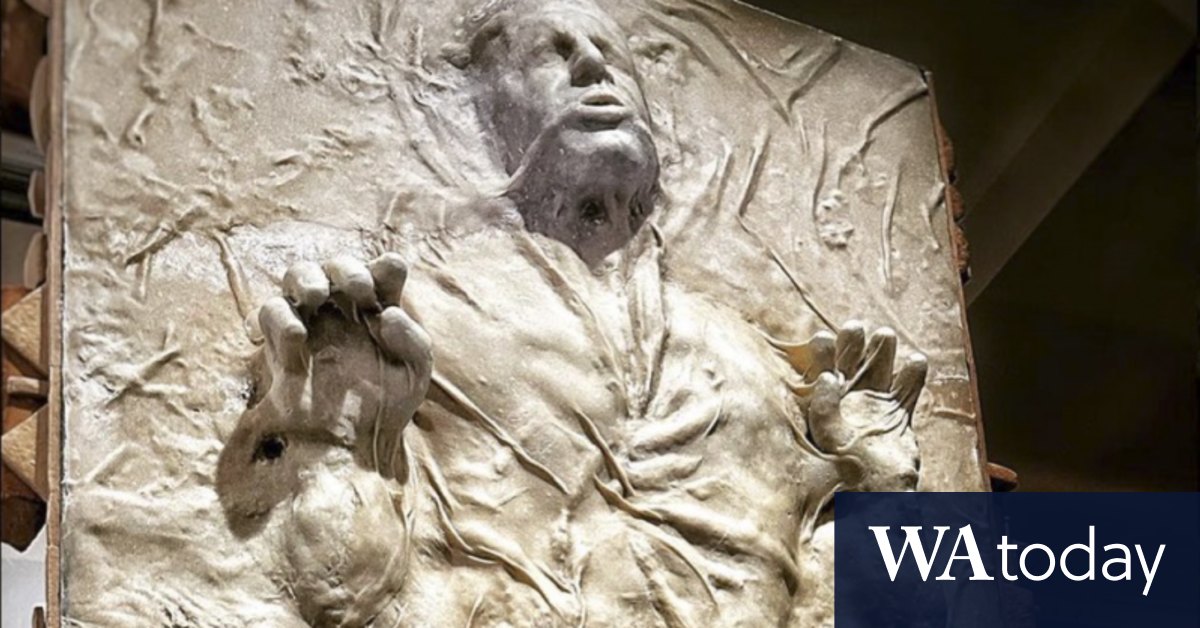 New York: They made it at night, in the silence after the bakery closed. Together they worked, mother and daughter, mixing the materials that give shape to their creations: flour, water and sugar.
Slowly it began to emerge as each feature was molded and placed in the oven to bake. First, the main outlines of his body appeared, then the details: a painful expression on his face, lips twisted in pain, desperately outstretched hands.
Finally, after a month of work, it was ready: a lovingly made 1.8-meter replica of Han Solo, frozen in carbonite, made entirely of bread. The duo behind the creation, Hanali Perwan and her mother Catherine Perwan, have dubbed it "Mr. Solo."
On Sunday, the sculpture was displayed outside their One House Bakery in Benicia, California, about 60 kilometers north of San Francisco, next to an arrangement of seasonal pumpkins and a sign that read: "Our hero Mr. Solo is trapped in Leviathan by the evil Java Hut ".
Buyers and passers-by noticed.
"People are really interested in it and you see people sniffing it and poking it and they're just like, 'What's going on?'" said Hanali Pervan, the store's co-owner and head baker. "Somehow they don't believe you that it's made of dough."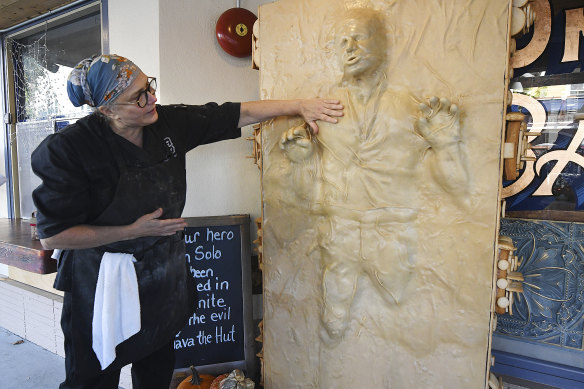 But it is so. The younger Pervan and her mother, who co-owns the bakery, made Pan Solo from dead dough that has no yeast. Pervan learned to make the dough a few years ago at the Wheat Stalk Baking Conference and started using it to bake Halloween decorations.
Then she and her mother, both self-proclaimed sci-fi nerds, set their sights higher.
https://www.watoday.com.au/world/north-america/bakery-makes-life-size-replica-of-han-solo-in-carbonite-out-of-bread-20221016-p5bq46.html?ref=rss&utm_medium=rss&utm_source=rss_feed