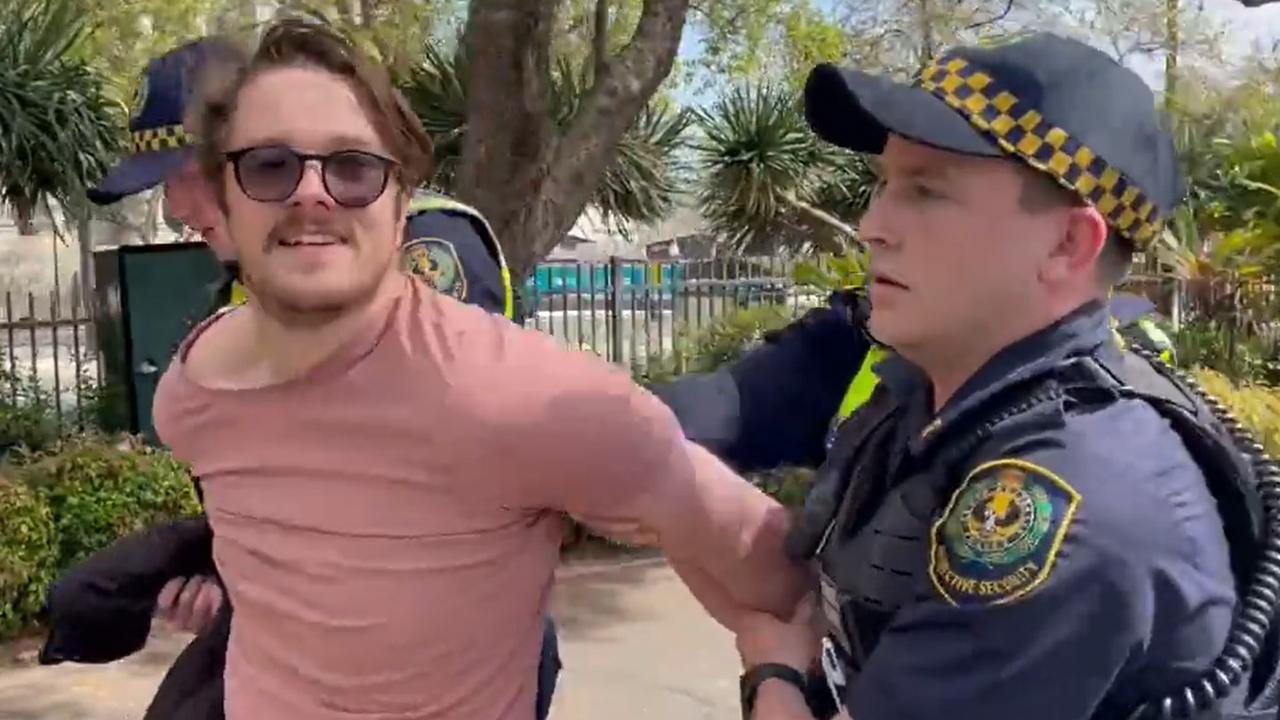 A man has been kicked out of South Australia's Government House for protesting against the monarchy.
A video posted on social media shows three police officers pushing the man out of Government House in Adelaide at 11.30am on Thursday.
The man was reportedly kicked out for holding a sign and writing "ABOLISH THE MONARCHY" in Her Majesty's condolence book.
The man was captured on video as he was being led out of the room where he admitted to writing the phrase in the book.
Then the police talked to him and banned him from entering the Government House for 24 hours.
"Colonial oppression has existed here for hundreds of years oppressing the indigenous people of this country," the man told 10 News.
"I held up a sign saying 'abolish the monarchy' and then left."
The man said that he was told to leave, and when he started to leave, he was "grabbed by the police" and dragged away.
He said he believed Australia should have a head of state and all countries should abolish the monarchy.
"I think all countries in the world should abolish monarchies and abolish all economic hierarchies; we must destroy all classes in society," he said.
The protest came at the same time as Prime Minister Anthony Albanese gave a tribute to the Queen in Canberra after her death two weeks ago.
Several people took to social media to support the man, with one even calling him a "hero."
"Good for him," wrote one woman.
However, others were quick to criticize his protest, with one person calling him "scum".
Another said: "I respect his opinion, but in the condolence book?"
SA Police have been contacted for comment.
Originally published as A man has been dragged out of Government House for writing 'abolish the monarchy' in the Queen's condolence book.
https://www.dailytelegraph.com.au/entertainment/celebrity/man-dragged-from-government-house-for-writing-abolish-the-monarchy-in-queen-condolence-book/news-story/eea87f914a854becb92df4c992885f99