Key events
We must inevitably confront the disturbing allegations reported by the ABC this week and the report submitted by Hawthorn and AFL around the club's historic attitude towards young First Nations footballers.
Jonathan Horne looks at how Wednesday's revelations compare to today's celebrations.
It gave the feeling that this whole competition is built on nonsense, that it is difficult to take anything from the mouths of the clubs seriously. Football clubs and the entire industry that thrives on the game throw around words like 'culture' like they're building children's houses. "Blood culture" and "Family Club" have almost become marketing terms. We mold leaders, and especially coaches, to the point where they appear to be flawless. We often forget that their main goal is to win, and that they will do anything to achieve that. Essendon's "All It Takes" sign became something of a running joke during the supplements scandal. But you can't joke with this story.
Anyone who arranges a wedding on the last Saturday of September is not worthy of guests.
Sydney's point of view comes from Cynthia Banham in a beautiful column that demonstrates the importance of a football club to a person's identity.
It's not just that the Swans as a club are highly professional, with emotionally intelligent people, a selfless brand of football and a commitment to fans based on the principle of inclusivity. It's not just that attending games at the SCG is a joyous experience filled with music, community and superstar athletes. Or that the Swans came to embody Sydney, the city. That, more than accepted, they are loved, they are us. The fact is that the Swans are wrapped up in my personality. I feel a connection with the club that goes beyond the game, the players and the people of today.
It's a clash between two of Millennium Footy's constants, with both teams heading for their record sixth Grand Final since 2000. However, Brisbane's three-pit, Hawthorn's cruise to four and Richmond's revival put the consistency Geelong and Sydney in the shadows.
The Executioners, in particular, would benefit from a flag that would alter the historical record to more accurately reflect their brilliance over the last couple of decades. Jeff LemonCat All Life, brings up the subject in his love letter to blue and white hoops.
Flags aren't everything, but the competition's best win-loss record of a decade is hard to fathom without one. Fremantle suffered the odd upset in 2012, a last-minute knock-out in the previous tournament in 2013, a two-set exit in 2014 and several knockouts in subsequent years. The 2020 grand final was amazing – Brisbane played truncated quarters during the lockout against a Richmond side in their own splendor – but a third-quarter lead was still a missed opportunity. It's back to normal this season, finally back at the MCG and the Cats are clearly the best team of the year. This is what they must and must bring home to make this era feel worthwhile. Regardless of the result, though, the crowds will be at Cardinia Park again next year. They are Geelong after all.
All things considered, conditions should be pretty decent this afternoon.
The main news is this cold and stormy, but dry with a checkerboard blue sky and white fluffy clouds overhead throughout.
The only obstacle is likely to be that southerly breeze that sneaks into the G and dances around annoyingly like Peter Hore. However, it should make for some nice shots of the flags flying in the stands.
There are one or two very isolated showers around Port Phillip Bay, so don't sue me if one of them floats over land before the final siren. However, the likelihood of this happening seems very low.
If email and Twitter weren't enough, we're open below the line!
Thanks Reason4, you're right, it's the most difficult of all live blogs, but also one of the funniest (unless my supply of venomous snake runs out).
The sense-memory of the big final week is enhanced by the abundance of good (or so kitschy-they're-good) songs that provide the soundtrack. It could certainly give the event a certain vintage aesthetic, but it will no doubt be updated and revised over time. For now, I think it's worth appreciating.
The suburban spectacle of finals week is Australia's finest. Across the country, there are flags, fences painted in the national team's colors, and windows covered with posters. It's more than just a football match, it's a mark of time that moves on the gun of the equinoxes to take us from the cold, muddy depths of the winter season to the flower-filled, jasmine-scented warmth of spring.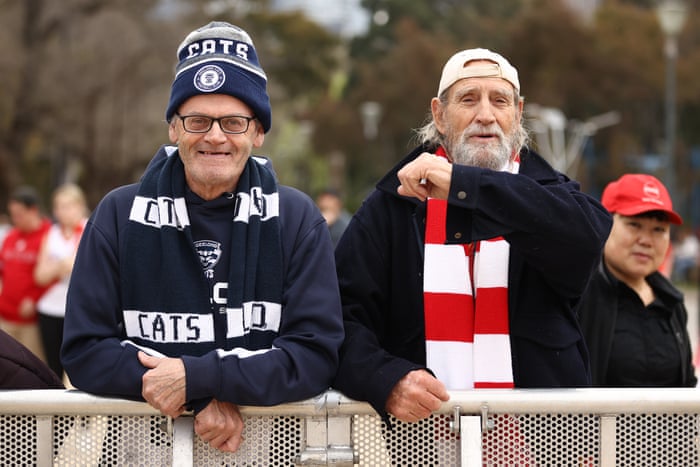 Speaking of the Norm Smith Medal, here's today's vote.
John MacDougall gets my eternal admiration prize for sending the first email of the day. "The Cats will win today by 14 and the Blikaus will get Norma," he confidently reveals. Changing his tone quickly, he adds: "I'm too eager to tune into the free air from sunny Canberra, given our history of carrying handbags, but this year feels different – a bit like 2007, when we just believed we could do enough and just carried on maniacally until the final siren so hoped for it again. Take my scarf and my Cheezels, so go Cats!"
Good luck John but sunny Canberra; seriously?
I will hold off on the final squad lists until they are confirmed because there are a few doubts about the eligibility of the players named in the 22 earlier this week.
Of those it looks like Max Holmes will miss out for Geelong which is terrible news for one of the performers who have allowed the Cats to increase their intensity this season. Chris Scott doesn't need to take any chances considering he has both Brandon Parfitt and Sam Menegola among the emergencies.
For Holmes, it seems to be an even bigger disappointment on the final day. So he returned in 2010.
There is still a tiny window of opportunity to get a bet on this afternoon's match. Hurry there!
It's going to be a long day, so I'm going to need your help (especially after being up since five in the morning to deal with a six-year-old with a bum bite).
I want to know all your traditions, superstitions and rituals. I want to know where you tune in from, how you watch it, and what odyssey you embarked on to get to G, get back to your home state, or find an illegal stream.
Tell me who wins and why. Give me your Norm Smith advice. Share your highlights of the season and past Grand Finals. What do you think of Robbie Williams? Did anyone go to the parade yesterday? You got it.
Email address: jonathan.howcroft.casual@guardian.co.uk
tweets: @JPHowcroft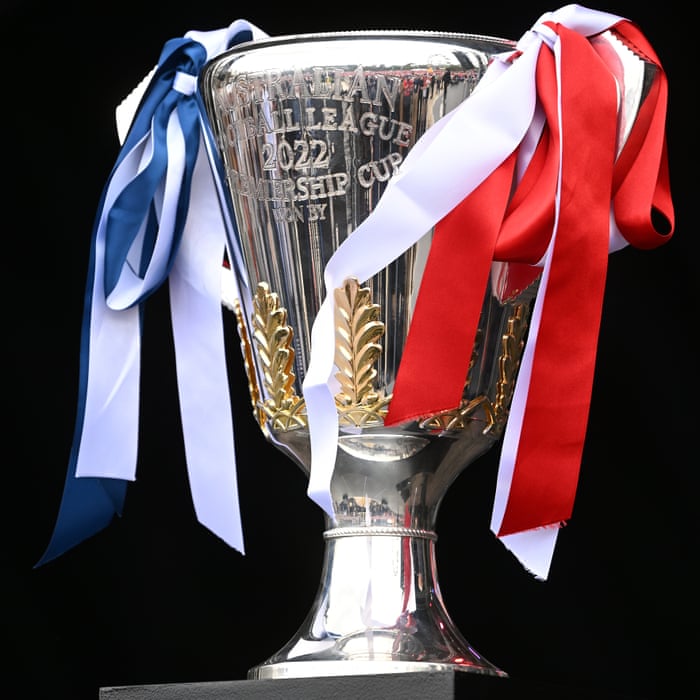 Dodge the flying magpies, stick the pies in the oven, fill your palate with ice and tighten the bar scarves, because AFL Grand Final 2022 between Geelong and Sydney is here. First bounce at the MCG is 2.30pm.
It's that one day in September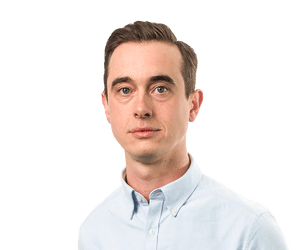 Jonathan Howcroft
https://www.theguardian.com/sport/live/2022/sep/24/afl-grand-final-2022-geelong-cats-vs-sydney-swans-live-scores-winners-win-team-news-time-start-entertainment-updates-teams-mcg