5-year-old Alice loves all things pink and pretty, but if you ask her mom, she also "loves life's troubles."
A Queensland girl endured 28 courses of radiation, weeks of chemotherapy and several surgeries after being diagnosed with orbital rhabdomyosarcoma, a rare childhood cancer.
"[It] is a solid tumor that was behind her right eye, wrapped around her orbit and optic nerve," mum Sian Morley said.
Each year in Australia, more than 75 children under the age of 15 are diagnosed with sarcoma, according to the Children's Cancer Institute.
While childhood cancer is "very rare", her family is urging Australians to remain vigilant.
Diagnosis
Alice was born with ptosis, also known as droopy eyelids, but in June 2021 her parents noticed it was getting worse.
At the time, the family lived in central Queensland and consulted several health professionals.
"But they couldn't find anything particularly wrong, no infections in their eyes, no big problems," Ms Morley said.
Following their instincts, her parents took Alice to a regular specialist 500 kilometers south in Brisbane.
"Her ophthalmologist pretty much said, 'You need to go to the hospital.' I think that may be the case, but we need to do more intensive scanning," Ms Morley said.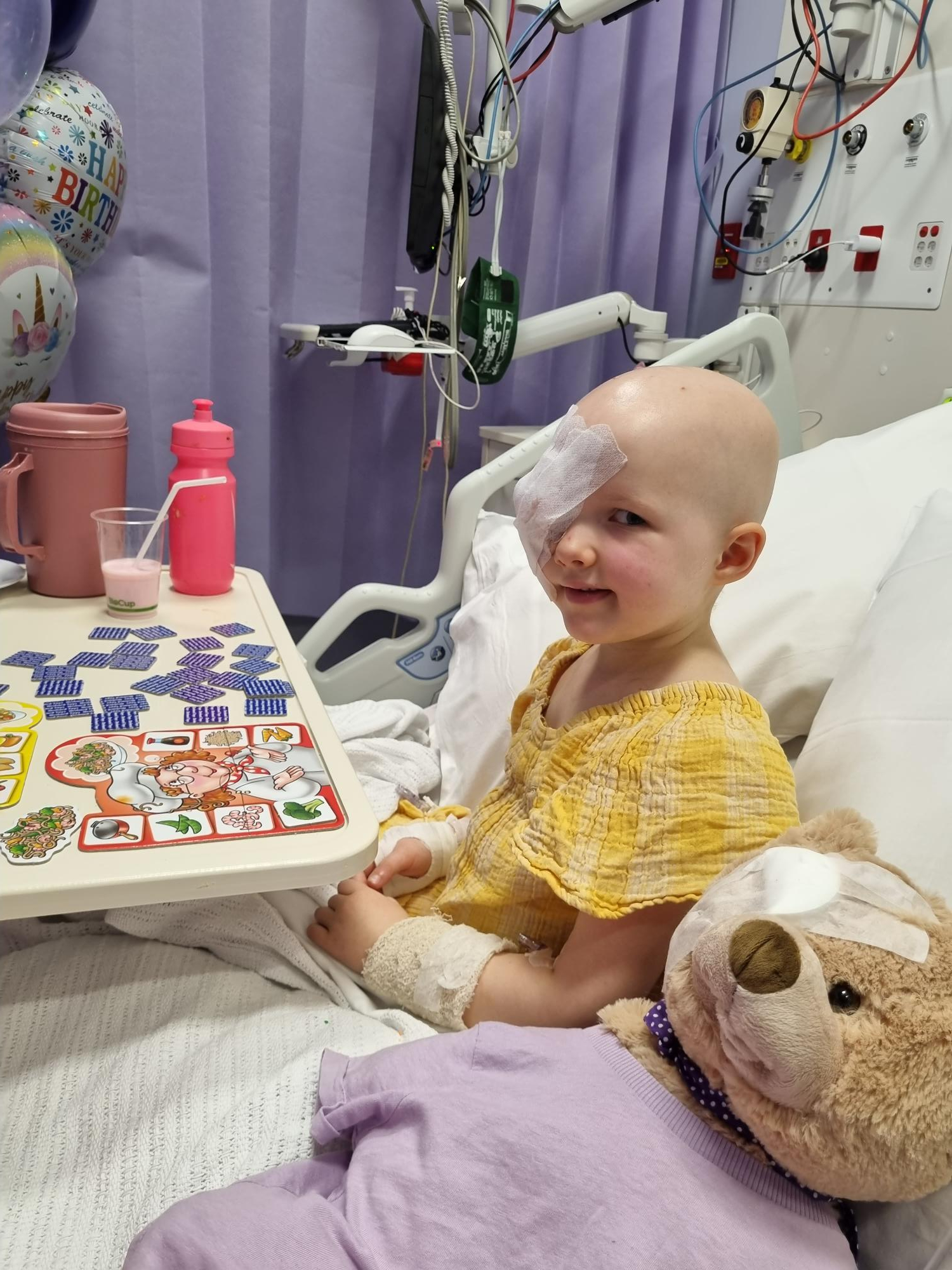 The three-year-old underwent an MRI at Queensland Children's Hospital the same day.
Five days after her cancer diagnosis, in June 2021, Alice began chemotherapy.
Leaving the house
A family of six suddenly left their life in Calliope.
"The only time we've been back is to pack up and move to Brisbane," Ms Morley said.
She said the help from Childhood Cancer Support, an organization that helps regional families, has made a huge difference.
"They provided us with accommodation for the first few weeks after Alice's diagnosis," Ms Morley said.
"Having a home away from home is such a huge help.
"They also offered transportation. We could save money on parking because it's a big struggle with families in and out of the hospital, and financially it's very difficult."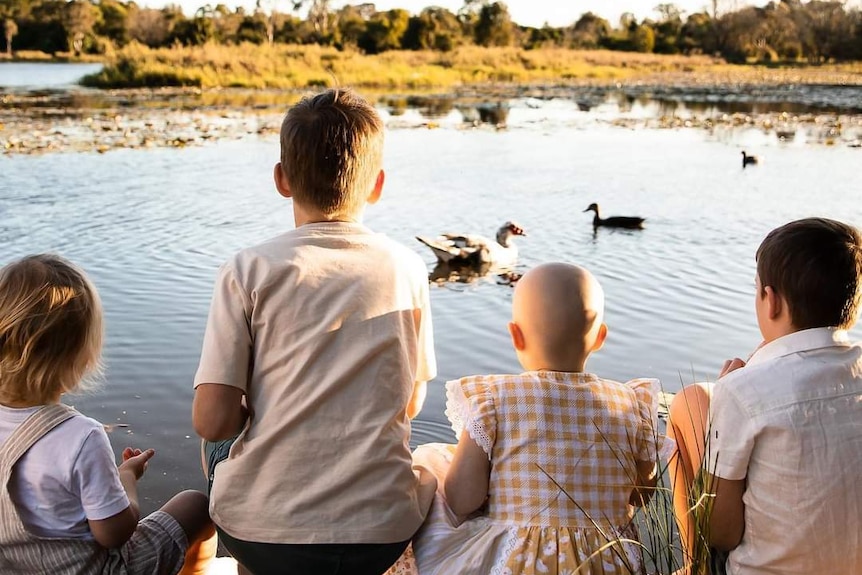 Alice finished her treatment in December 2021 and her scan was clean.
An extremely rare disease
Danny Youlden, senior manager of pediatric cancer research at Queensland Cancer Council, said only 40 children under the age of 15 were diagnosed with soft tissue sarcoma in Australia each year.
"The ones that occur in the eye are really very rare. We're talking about an average of two or three children a year," he said.
The symptoms of different cancers in children vary, but Mr Youlden said that in the case of sarcoma, a lump or swelling that does not improve can be a cause for concern.
"The child may have headaches, problems urinating or bowel movements. These are fairly common symptoms," he said.
"Doctors really need to be vigilant, and if parents are not happy with the diagnosis or feel they need a second opinion, I would strongly encourage them to do so."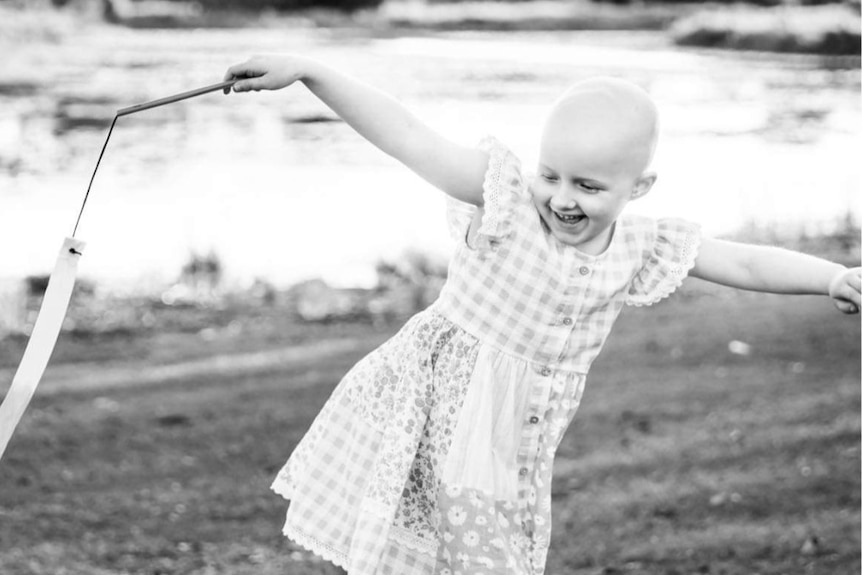 Mr Youlden said the five-year survival rate for children with rhabdomyosarcoma had improved significantly from 64 per cent 30 years ago to about 80 per cent today thanks to clinical trials.
Cancer is coming back
In May, Ms Morley noticed that Alice's eye had started to change again and the diagnosis confirmed that the tumor had returned.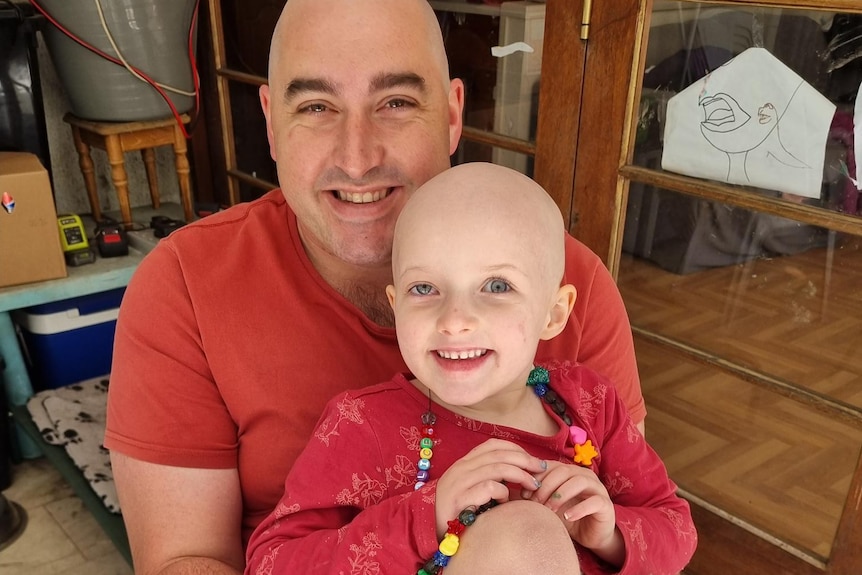 Alice started treatment again in June.
"Alice has had about nine weeks of chemotherapy so far and has just recovered from major surgery to remove a tumor behind her eye," she said.
"But in doing that, they also had to take her right eye as well. Where the hole in her eye should be now.'
That doesn't stop Alice from running around with her siblings William, 10, Xander, 7, and Henry, 2.
"She's still upbeat, active and just embracing life as happily as possible, still despite everything that's going on," Ms Morley said.
"She is back on the chemotherapy trail and will continue as long as necessary and her scans will be clear," she said.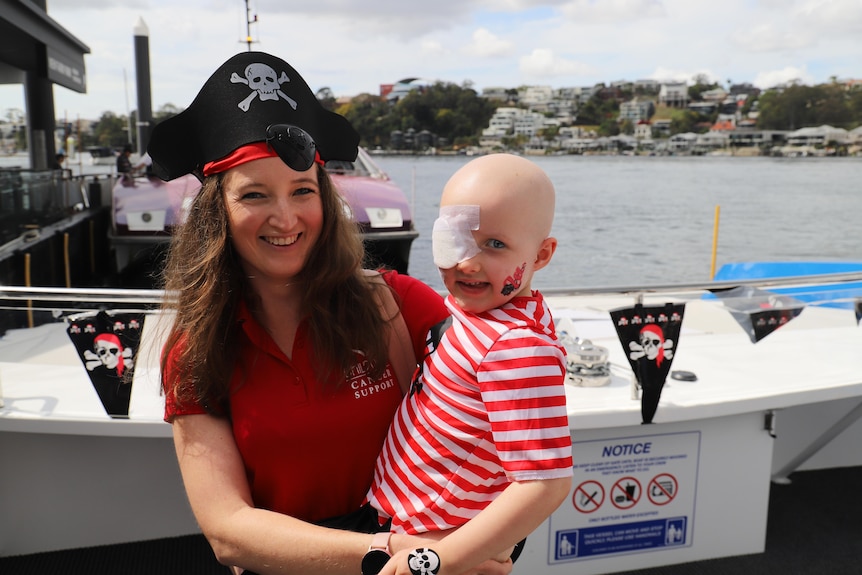 Talk like a pirate
Ms Morelli said the family was taking life day by day, relying on support networks in central Queensland, Brisbane and Sydney.
"We're very lucky, but at the same time it's still very difficult," she said.
"There are so many logistical and practical things that go into diagnosing cancer in children, and especially with having other children."
"We talk a lot, which is sometimes good, sometimes heartbreaking, but it has to be done."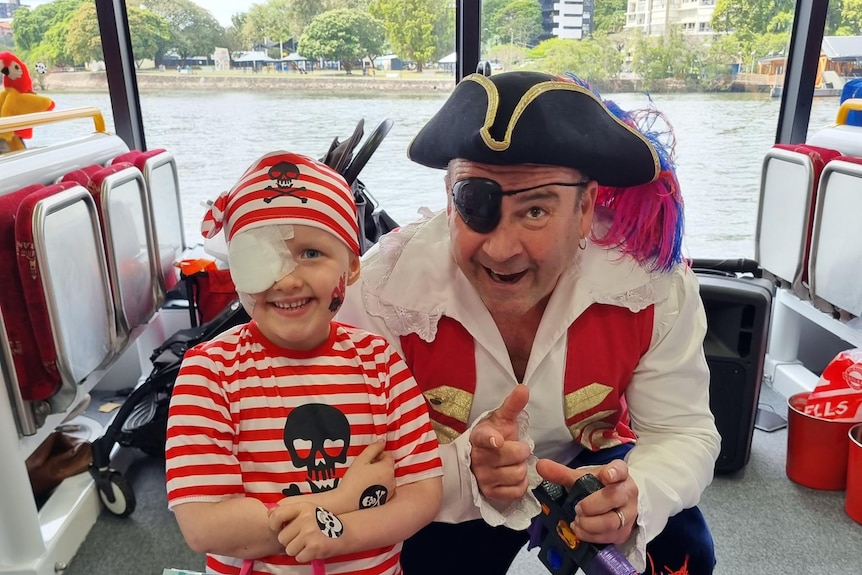 Ms Morley urged Australians to support Talk Like a Pirate Day on September 19, a fundraiser to support children with cancer.
"You never know what life will throw at you," she said.
"We never knew one of our children would be diagnosed with cancer, you just don't expect it."
https://www.abc.net.au/news/2022-09-18/alice-childhood-cancer-awareness-talk-like-a-pirate/101439412