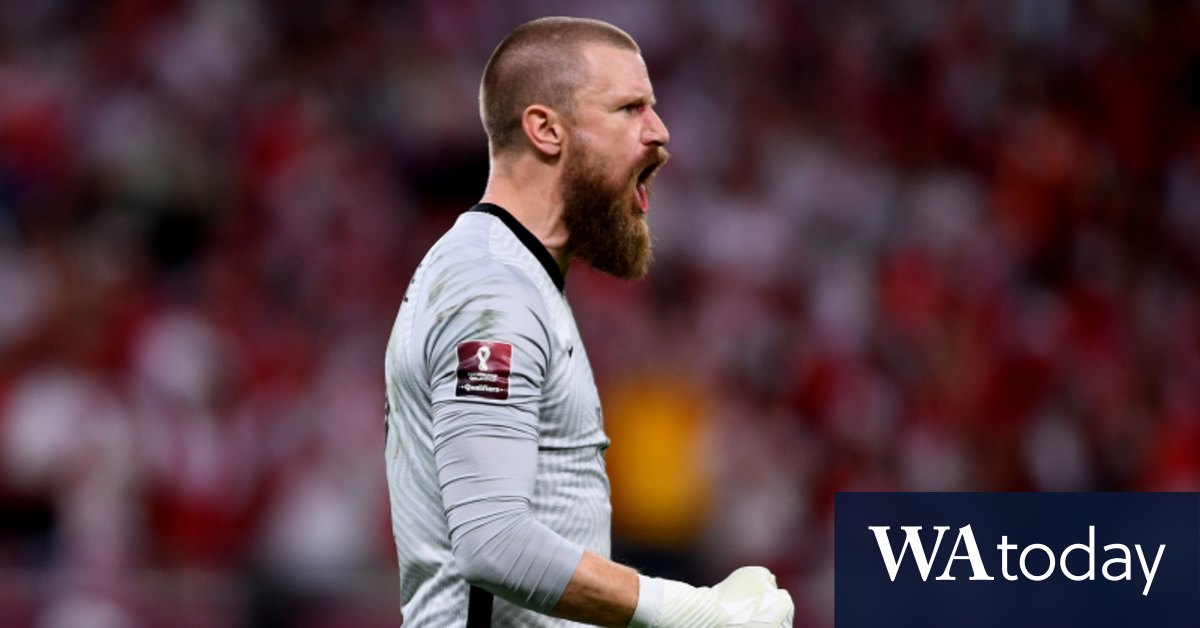 Dancing along the goal line was just the beginning of Andrew Redmain's mental tactics The Sokeros penalty shootout won over Peru on Tuesday morning.
The man who came on the field in the last minute of the game was not just a master of the penalty kick, but also prevented the Peruvian goalkeeper to do the same.
The 33-year-old was taken out at the last minute of the game, replacing perhaps the country's most famous player – Captain Matt Ryan – in the most important moments that may face the goalkeeper.
Standing 11 meters from the Peruvian penalty area, Redman created a scene of chaos. He was dancing on his line, wildly waving his arms "go-go-gadget" when he became an agent of chaos in a shootout. He walked away from the gate, detaining the penalty taker and giving them an extra 20 seconds to withstand the burden of waiting.
He was twice warned by the referee that his behavior would be punished with a yellow card, but of all his attempts to thwart, the most important was at the expense of Peruvian goalkeeper Pedro Gale.
Redmain saw Galez stick to the water bottle a record of the Australian penalty takers; names, faces and probable directions of the shots. As soon as he noticed this, Redman approached, took a bottle of water and tossed it through the billboards towards the stands, depriving Galez of any advantage or understanding. A Football Australia spokesman confirmed the incident, which occurred before Craig Goodwin scored Australia's third penalty. Herald and Age.
Before Redmain's intervention, Galez saved Martin Boyle's attempt and dived in the right direction from Aaron Mu's free kick, but was unable to get his hand to the shot. He correctly guessed Goodwin, Ajdin Khrustik and Aver Mobil who followed. Only for Jamie McLaren did he later go in the right direction, but to no avail.
The goalkeeper's remarks on the penalty takers are not uncommon.
https://www.watoday.com.au/sport/soccer/forget-the-wiggles-dance-this-was-shootout-hero-s-best-distraction-20220615-p5ats7.html?ref=rss&utm_medium=rss&utm_source=rss_feed