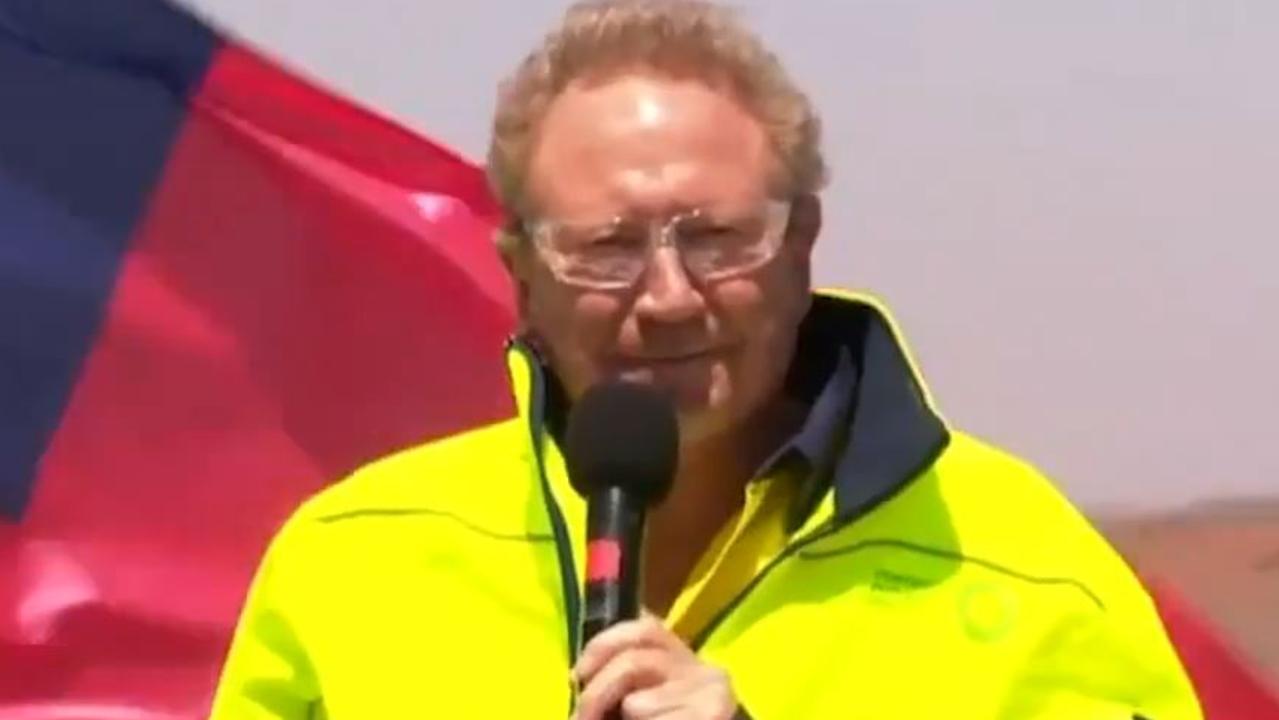 An Aboriginal elder used Welcome to Country to criticize Andrew Forrest over his company Fortescue's relationship with Indigenous Australians.
Speaking at a press event for the Fortescue Iron Bridge project, Nyamal Elder Aunty Doris Mitchell-Eaton used her platform to accuse the mining company of degrading indigenous people and denying them opportunities.
"Welcome to this beautiful, crumbling place. Our country. So beautiful," she said in a video posted by the Sydney Morning Herald.
"We have been negotiating with FMG about mining this place. But, you know, we aborigines think that we are illiterate, we don't know anything."
She said Fortescue's consultations with First Nations in the Pilbara region during the opening of the $6 billion iron ore mine made promises that were not kept.
"I stand here as a proud Nyamal. It pains me to see people coming here and digging our country when we don't have opportunities.
"We were told that we had no chance. How can we increase our potential? (Giving) us the opportunity to create that potential, to mine our own country. It didn't happen."
She challenged Andrew Forrest to meet and negotiate greater involvement of indigenous communities.
"FMG has been coming and beating us (over) opportunities … Give us a chance to dig in our country.
"I hope we get our opportunity and I'm going to challenge Andrew Forrest with that ability. I want to make an appointment with you, Andrew.'
Mr Forrest, however, said he would stick to his existing commitments.
"Aunt Doris, you have known me for 40 years. We don't need another meeting, we will stick to what we agreed on," he said.
The billionaire mining magnate said the statements were pre-planned, telling the assembled media it was a message to "bureaucrats" who were preventing Aboriginal people from "pursuing their independence".
"I really hope everyone heard Aunt Doris. Aunt Doris told me she wanted to tell this story and I was very pleased because this is the future of Aboriginal people," he said.
Originally published as Andrew 'Twiggy' Forrest lashed out at his own media event by an Indigenous elder
https://www.heraldsun.com.au/business/companies/andrew-twiggy-forrest-lashed-by-indigenous-elder-at-his-own-media-event/news-story/9624a8d9a764db077488a5992f002304