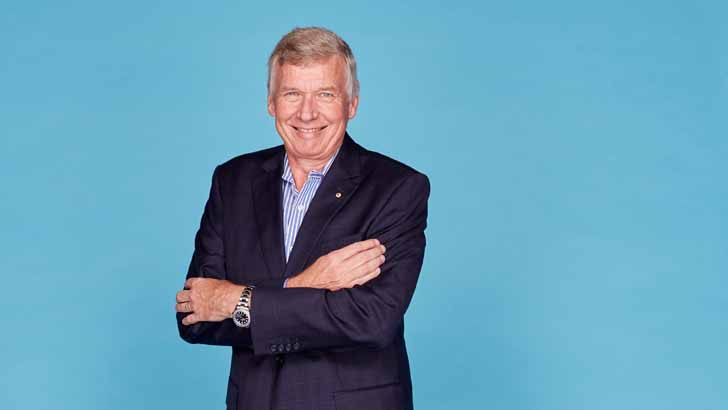 Dear Paul,
We are in our mid-40s and are working full time and preparing for early retirement abroad.
I have $ 419,000 in super, and Max has $ 297,000.
We want to travel while we can and have a quality of life more than just working and paying bills. The cost of living gets ridiculous in Australia.
We can sell our house and walk away with about $ 550,000 in cash.
In 15 years, our total pension should be more than $ 1 million.
For the next 15 years, we can rent real estate in a country like Indonesia, Vietnam or Mexico for $ 300-400 a month, move where we like, and travel. Abroad, we have an approximate total cost of living per month of $ 850.
We would like to invest at least $ 250,000. We don't plan to make a living, but maybe we can get here and there or start a small business.
We have one child at the university who wants to relax wherever we are at the end of our studies.
If we ever return to Australia, then most likely we will be able to access the pension without penalty and probably can only afford regional real estate (we're fine with that), but we hope our investment and financial situation still looks healthy by then.
What do you advise a couple like us? What figure do you expect to be our pension in 15 years? Any other tips for investing at least $ 250,000? "Sarah and Max."
These are exciting plans, Sarah and Max. I rather envy.
I love my life here in Australia, but I really miss traveling.
Living in any of the countries you mention would be a stimulating and challenging experience.
One thing is for sure, you will definitely get more value for your money.
In terms of your super, with a total balance of $ 716,000, it would be very unusual to have a balance of only $ 1 million in 15 years. I assume you are in a large inexpensive superfund and only pay for the insurance you need inside the fund. I also think that at your age you would be in a balanced way or for growth.
Obviously, we need to take inflation into account. It is currently very low, but is likely to increase.
Over the last few years, superfund revenues have skyrocketed, but history tells us that returns above inflation are 4-5%. Let's call it 4.5%. That would lead to about $ 1.4 million in 15 years in today's money.
There are no guarantees, but the story is a pretty good guide.
With your $ 250,000 providing you with access to a cash bank for emergencies, I would in your place look for a decent, diversified, low-cost income fund that contains a mix of stocks, property, infrastructure and fixed interest. There are many of them, the exchange fund is one of the ways to get this risk very cheaply.
I am very pleased to hear from Australians who are going the other way.
Wouldn't you send us a photo and a few words if you settled in the country where you decided to live? I would be very excited to hear how things are going! And I'm sure other Money readers too.
Get such stories in our newsletters.
https://www.moneymag.com.au/ask-paul-cost-of-living-australia-ridiculous-retire-overseas