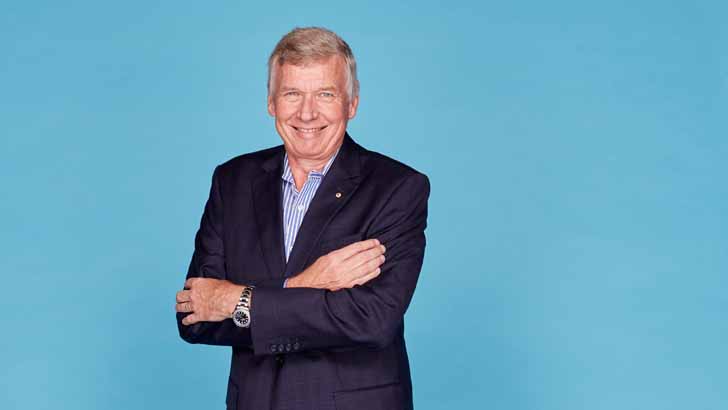 Dear Paul,
I'm a 53-year-old single childless woman with a small property in Sydney worth about $ 750,000 that is currently rented out for $ 565 a week (I recently paid for it during the blockade). I now work part-time, earning $ 81,000 (for my work and side jobs), and rent in Melbourne for $ 380 a week.
I don't want to sell my block in Sydney, because Sydney is my childhood home. But now I pay tax on it, so renting in Melbourne costs me more than living in my Sydney office.
I saved $ 30,000 (again, thanks to the Melbourne blockade) and don't know what to do with it.
Should I buy an investment property in Melbourne or hide it in retirement (I have $ 400,000 in super)?
I've been thinking about buying a property to live in, but can't face the prospect of living in a tiny one-bedroom home without a balcony in the price range I can afford.
I have always had to take care of myself financially as a single woman, and I am lucky that the property pays off at this age when many other middle-aged women are suffering. I am still consciously preparing for old age.
I would like to leave some money to my nephews, but I want them enough to live to the end. I was also considering a reverse mortgage when I was much older.
Hope you can help. I've tried calling a few financial advisors, but can't find anyone who will do a one-time consultation. – Nerida
You have worked well with your wealth, Nerida. With a payback of $ 750,000, $ 400,000 in super, and your habit of saving, if you accumulate another $ 30,000, you are in very good financial shape at 53 years old.
You also have a good level of income from your work and side business. Good for you.
Rents are perfectly fine as long as you continue to build assets. With a good balance between property and super, I'm not too concerned about which way you go.
Making additional superpayments through a sacrifice of salary is a very simple and powerful strategy. But if you keep saving, I suspect you're already doing it. Your super will give you the opportunity to access a wide range of assets both here and abroad. Please make sure you are in an inexpensive, well-run fund and whether any insurance in the fund suits you.
We now turn to a very common question.
With your savings and extra income you buy real estate or maximize super-deposits and then start building a stock portfolio, probably using an inexpensive indexed fund or exchange-traded fund.
The share parameter is extremely simple. You choose a good fund, organize monthly direct debit contributions and move on. Based on a very long history of markets, in the long run the yield should be more than 7%.
Of course, you can also borrow to create a stock portfolio, but it seems to me that most people, and of course our banks, consider real estate a more convenient asset. Despite many people with very strong opinions about "buying stocks" or "buying real estate", in reality the strongest cries come from those who have the most bias, i.e. property sellers promote property, stock sellers promote stocks.
Of course, if we choose the most efficient areas in Australia, real estate will look better. Choose our most effective stocks and the stocks will look better.
I think a more rational view of the facts is that a well-located property in a growing part of Australia, close to public transport, entertainment, schools, work, hospitals and a decent cup of coffee, has performed well. So that has a good portfolio of stocks.
Honestly, I don't see much difference in long-term performance. I own an investment property and will keep it, but I don't like the complexity of real estate, with broken things and so on. I like to have a decent portfolio of "don't care" stocks.
It's up to you. The obvious difference is the transfer. If you put, say, a 10% deposit on an apartment for $ 300,000 in Melbourne, you have $ 30,000 of your money owned. If it increases by 7% per year, then you earn (ignoring the rent that will be required to finance mortgage interest) about $ 21,000 per year. For the $ 30,000 you tied to the property, that's about 70% per annum.
Yes, it all turns into custard when property values ​​fall. Falling just 10% on paper will destroy your $ 30,000. I say "on paper" because the whole idea of ​​ownership is to keep it for a long time and ride the market. The important thing is that you don't want to ever be forced to sell, so make sure you allow for rising interest rates and losing the tenant. It's always good to have a "worst case scenario" plan!
My role is to set out the facts and allow you to make the best decision for you. I find it very convenient if you are creating a stock portfolio, or if it is more in line with your skills and interests, go and find a property that is well located.
The transfer brings more risk, but you have experience with money and real estate investment. Melbourne's population is projected to be more than 8 million in about 30 years. That's where property is a good, simple asset "supply and demand" asset. Where things are going badly, this is when the population is shrinking. In the case of Melbourne, this seems unlikely.
Get such stories in our newsletters.
https://www.moneymag.com.au/ask-paul-what-should-i-do-with-dollar30k-in-savings