Of this $55m announcement, $45.6m is federal money and the other $9.4m is coming from Tasmania.
Of those funds, $24.7m will be spent existing services and build three additional head to health satellite clinics, including specialised treatment for children.
The partnership on mental health funding will be rolled out with every state.
Seven's The Great Debate: The Final Showdown had an average audience of 527,000 metro viewers, building a significant audience after Big Brother despite finishing after 10.10pm.
The audience was lower than Channel Nine's 641,000 on Sunday night which had a stronger lead-in from Lego Masters.
But Seven's leaders' debate built on the small Big Brother audience of 379,000 and ensured Seven won the night.
Aired on Wednesday at 9.10pm, Seven's debate format with Mark Riley as a single moderator was more sober and controlled than the one on Sunday night on Nine.
Anthony Albanese was declared the winner of the final leaders' debate by about 150 undecided voters watching the debate live from pubs in seven marginal seats.
Scott Morrison makes new mental health announcements
Scott Morrison is announcing a $55m mental health partnership with the Tasmanian government in the marginal seat of Bass:
When I became Prime Minister, about 3.5 years ago, ensuring that mental health was getting the support it needed and that we would make greater strides across the country with people living with mental health challenges every day, those challenges that come from the disruptive things that can happen in your life or those who have just struggled with it from a very young age. It's real. It's debilitating.

It can rob people of their quality of life. And this is one of the most tangible things we can do to help people improve their quality of life, is by ensuring that they have mental health services that they can access, that we're destigmatising issues of mental health. Our government has been on a mission for this for many years, as we sought to continue and build support services available.
We know Scott Morrison is not keen on the minimum wage keeping pace with inflation and Anthony Albanese is wavering a bit too by not saying it would be in a post-election submission by his government to the Fair Work Commission.
But some things do get indexed to consumer price inflation, such as student loans under the higher education contribution scheme (Hecs).
No wonder, then, that the National Union of Students president Georgie Beatty senses "just plain hypocrisy" in the government's argument that wage increases at the pace of inflation would be "reckless".
Many students, of course, hold down those one-in-four jobs paid the minimum (now at $20.33 an hour) in retailing and hospo.
Beatty, who was speaking after the first of two days of strike action by staff at the University of Sydney over poor pay and conditions, said student debt itself was ballooning even before the higher CPI-linked repayments kicked in.
"It's not just that our fees are based on a much higher rate of inflation than our wages," Georgie Beatty, NUS president, says. "Students are really feeling the brunt" of higher prices, as the cost of rents, food and other costs increase.
"It's that Scott Morrison's 'job-ready graduates' fees meant we also saw unprecedented fee hikes with arts degrees going up by 113%."
"Students are questioning how we are going to pay off these increased fees when we are facing increased cost of living, insecure work and we haven't seen major wage growth in most of our lifetimes," Beatty tells us.
A spokesperson for employment minister Stuart Robert says the current HECS-HELP arrangements were "working to support a record number of Australian students participate in university and ensure that tertiary education does not have a cost barrier at the point of entry".
"HECS-HELP loans are only paid back when individuals meet the income threshold and these loans are free of real interest."
('Real' interest is an interesting point because many loans are – so far – rates lower than the headline if not underlying inflation rate. When they turn positive, which they must eventually, nominal repayments will soar.)
The Greens, who are campaigning to "wipe student debt", said the discrepancy between how student debt and wage rises was treated demonstrates the government's priorities.
"If student debt can be automatically lifted with inflation then wages can too," Greens leader Adam Bandt said. "The Greens want to change the law to lift the minimum wage to 60% of the median wage and to guarantee wages in female-dominated industries rise at least 0.5% faster than CPI to close the gender pay gap."
Data from the Oecd shows the minimum wage as a proportion of median pay packets has been on a long-term declined since at least 2000. The average for Oecd member has increased over that time.
"It's disappointing Labor won't make a submission to the Fair Work Commission to require a lift to the minimum wage, something the Greens have done and will push for in the next Parliament," Bandt said. "We need a full-court press on lifting wages now."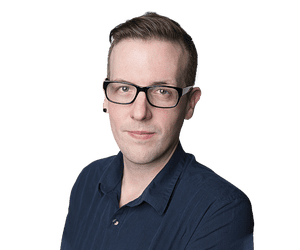 Josh Taylor
The prime minister's office has missed deadlines to hand over text messages between Scott Morrison and Barnaby Joyce during Joyce's time as drought envy, and for documents related to the Angus Taylor City of Sydney doctored document scandal.
The Office of the Australian Information Commission ruled in April that PMO must process both freedom of information requests from 2019, rejecting claims by Morrison's office that the PM's duties meant he was too busy to handle such requests.
The deadline for those requests was last week but neither applicant has received a response so far.
A similar request for texts between Morrison and his prominent QAnon conspiracy theory-promoting friend Tim Stewart was rejected by PMO again last month on the grounds that the texts were not documents of a minister.
Unfortunately there is no way to quickly force a decision to be made in the next nine days. Under FOI law, when a deadline is missed, a request is "deemed refused" and then it can go back to the OAIC for appeal.
Which, based on the timing of the first review, could take two more years. That's if Morrison wins the election. If he loses, the request would then fall to the next PMO to cover, and the documents are very unlikely to be retained for the incoming government.
Federal court dismisses James Ashby's legal costs request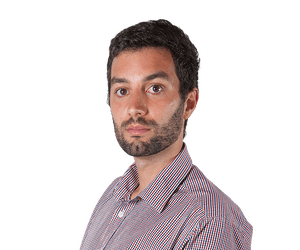 Paul Karp
The full federal court has dismissed Pauline Hanson chief of staff James Ashby's appeal seeking a $4.5m act-of-grace payment from the commonwealth for his legal costs in his dispute with former speaker Peter Slipper.
Ashby had argued that a decision to refuse the payment constituted "adverse action" in breach of the Fair Work Act, and was unfair because Slipper's costs were paid by the commonwealth and his were not.
After two decisions going against him in January and July 2021, Ashby appealed.
On Thursday, Justices Anna Katzmann, Wendy Abraham and Scott Goodman dismissed the appeal with costs.
They found that Ashby had sought to re-argue his case that a delegate of the finance minister did not have authority to refuse the payment but had not shown error by the primary judge.
They said there was nothing that required the decision on the act-of-grace payment to be made subject to constraints in the Fair Work Act, and that Ashby's argument was "circular" in that it assumed the correctness of his own construction of the laws:

In summary, there is no merit in either ground of appeal.
Alan Tudge will be the education minister if Scott Morrison wins the election, the prime minister confirmed last night.
Morrison conceded Tudge was now a "minister without a portfolio" under questioning from Mark Riley, after last year saying he was stepping away from the frontbench, and then at the beginning of the election campaign admitting he was still a minister.
So given that he is still the education minister, Daniel Hurst had a look at what contact he has had with senior education department officials.
Not a lot is the answer:
The third was a WhatsApp exchange between a senior public servant and Tudge.

"Hi Minister," a senior departmental officer wrote on 3 December.

"Hope you are doing ok. Tough day – hope you have some support wrapped around you. Take care."

Tudge replied three days later.

"Appreciate the message," he said. "Yes, had better days."
On the timing of costings, Murph points to this 2013 analysis from Lenore Taylor on how Tony Abbott used delaying releasing costings for his campaign promises to control the debate:
After Anthony Albanese highlighted Scott Morrison's commitment to improving mental health services as something he admired about him in last night's debate (Morrison said he admired Albanese's rise from "humble" beginnings, but couldn't resist a dig at the end saying he couldn't trust him with the economy), Morrison is in Tasmania talking mental health this morning.
Dipping out of campaign news for a moment:
(Via AAP)
A Melbourne kindergarten has been gutted by fire after a blaze swept through an old South Yarra church.
Fire Rescue Victoria crews took about an hour to contain the fire in the early hours of Thursday morning at the old Presbyterian church on Punt Road.
The building is the site of Christ Church Grammar School kindergarten.
Christ Church deputy principal Keith Newman said several rooms were destroyed in the fire but no one was injured.
"The staff are really devastated over it," Mr Newman told the ABC on Thursday. "It's hit quite hard.
"Our kindergarten is a really beautiful part of our school … and our families love coming here and so do our students."
A watch and act message for nearby residents has been downgraded to a warning over heavy smoke and traffic delays.
Christ Church Grammar will be closed on Thursday, as will the neighbouring South Yarra Primary School.
Fire investigators are working to determine the cause of the blaze.
The Young Liberals continue their reign as champion posters.
The strategy last time (which helped bring the Coalition an election win) was to exploit that many people only get their news from social media and wouldn't see anything else other than their feeds.
Looks as though that strategy continues
Simon Birmingham:
The Liberal and National parties are the only parties to have submitted any policies for formal costing during the course of this election campaign. Australians can visit the Treasury and finance department website and see the independent analysis and verification for 22 Coalition policies, but if they go looking for any Labor policies, they won't find them.

No Labor policies have been submitted to Treasury and Finance or the parliamentary budget office during the course of this election campaign for analysis, confirmation and publication. Twenty-two Coalition policies fully costed, fully verified versus zero Labor policies that have been costed or verified.

It's a demonstration of our commitment to the integrity of our budget process and our costings process. Mr Albanese is being tricky with Labor's policies and costings. Mr Albanese and the Labor party are seeking to hide the full extent of their spending in this election campaign and that can be seen by the different nature of the promises that Labor is making through this election campaign.
This election campaign, the parties have switched. Last time Labor made a virtue of releasing its costings earlier than the government, which didn't release its costings until the last week of the campaign. The attacks were the same, but reversed (Labor was then accusing the Coalition of hiding).
Josh Frydenberg:
What's happened in the last two days is illuminating because when it comes to the Labor party's commitment to a 5.1% increase in wages, it was a thought bubble.

It goes against the practice of both sides of politics to leave these decisions to the independent Fair Work Commission*.
(*It is still the decision of the FWC. And as Paul Karp has factchecked, governments, including the Howard government, have previously suggested figures when giving their recommendations for the minimum wage.)
Frydenberg:
And what is more – it's now been contradicted by Anthony Albanese's own shadow ministers – Jim Chalmers has admitted they have no mechanism to deliver on it** and now you have heard from Jason Clare just this morning that somehow they will be putting in a submission to that effect.
**This has always been the case, because it is the FWC which will decide, which Labor has also said.
Frydenberg:
So they really are making it up as they go. And people know with Anthony Albanese they have a Labor leader who has spent his whole career championing higher taxes, whether it was a congestion tax, a carbon tax, a mining tax, death duties, higher superannuation taxes, higher income taxes, higher family business taxes, a housing tax and a retirees tax, all of which Anthony Albanese said Labor had a strong mandate for.

You see – with Anthony Albanese, Labor would deliver a leader who doesn't understand the economy and has no plan for it. And a Labor party that will always tax more*** and always spend more.
***This government is the second highest-taxing government after the Howard government in the last 30 years.
Government ramps up economic message
Josh Frydenberg and Simon Birmingham are holding a press conference in Melbourne to talk about what the government has done with the economy over the last three years.
Frydenberg is speaking very slowly and deliberately and is using his soft voice – which is how you can tell he is being serious.
It seems like the point of this press conference is just to say this:
A weak Labor leader who doesn't know the cash rate, who doesn't know the unemployment rate and who now seems to want to run a $2.1tn economy from one press conference to another.
How are the Google searches going?
The debates keep on coming.
Marise Payne will debate Penny Wong tomorrow at the National Press Club.
And now a crossbench debate has been announced – with Craig Kelly, Zali Steggall and Adam Bandt.
Anthony Albanese will also address the press club next week.
Scott Morrison has been invited but has not taken up the offer.
Those against hung parliaments like to point to the "chaos and confusion" of the 2010 parliament, where Julia Gillard formed government with the support of three crossbench MPs.
But not a single vote was lost on the floor (something this government, which holds a majority, can't say) and the "chaos and confusion" was not around legislation, but the internal ructions within the Labor party (which ended up contributing to its demise).
https://www.theguardian.com/australia-news/live/2022/may/12/federal-election-2022-live-morrison-albanese-labor-coalition-wages-talk-inflation-health-economy