Key events
Senator from the Greens Mehreen Faruqi to announce a private senator's bill she will introduce today that aims to end student loan indexation and raise the repayment threshold above the median wage.
Faruqi says this is one way to help ease the burden of life for people with student debt:
Student debt is no small problem. Around three million people in Australia carry the burden of student debt.

At a time when the cost of living is skyrocketing, governments can no longer ignore the student debt crisis and its consequences.

Student debt affects people's ability to get credit, their mental health, their ability to save money to buy a house or just afford to live well.

De-indexing HELP debts and raising the minimum repayment threshold will put much-needed money in people's pockets to make ends meet or pay the rent.
Faruqi says higher education should be free and the bill is a step in that direction, and called on the Labor government to work with the Greens to "reverse Liberal-era policies that burdened people with more debt that takes longer to pay off and more time." .
And here's what Business Council chief Jennifer Westacott had to say about IR in an interview with Ausbiz yesterday:
We've said all along that we want wages to rise, and we want them to continue to rise. Not to have short-term growth and then have at the expense of potentially higher unemployment.

So that's the first. Second, we have to get a performance-enhancing LCD system. It's not about working harder for less money, it's about working smarter. It's about creating an environment where people use new technologies, where they innovate, where they share ideas, where they open up new markets, where they have more skilled people.

It's about creating value by doing things differently. This requires collaboration at the enterprise level. We want the enterprise bargaining system to be restored.

What we don't want to see is more complexity. What we don't want to see is bargaining in the industry, which we think will really hurt productivity and, in the long run, wage growth. What we don't want to see is widespread mass protest.

We hear many unions saying that what we want from this reform is the opportunity for widespread mass protest. The public does not want this and our economy is too fragile to really sustain continuous strikes like the one in 1983. So it's IR.

Then we really need to have a mature conversation about tax reform. We try to do it in this country, every time we do it someone shuts it down and we never make any progress. The simple reality is that we have a cost and revenue problem. The third thing we need to do, which is not a business issue but a government issue, but it's very important, is to control spending in areas like the NDIS. Control healthcare costs not by cutting costs, but by achieving better outcomes.

This will require investment in technology, manpower and so on. We have to be ready to deal with the red tape and the microeconomic reform that needs to be done to get rid of all the friction in the economy. We must stay the course on the migration targets we welcomed in the Budget last night. So there is a lot to do.

Frankly, we can't wait for the May budget to do some of this, but we have to do it. Because we're surveying the world, and you just reported it. You have Britain in a political and economic crisis. What does that mean? Well, that means tough times for people living in the UK. We don't want that for Australians.
It is fair to say that businesses are not very happy with multi-employer trading. Or that they haven't seen the Labor Relations Bill yet.
Warnings have already started that people will lose their jobs. But on the other hand, wages haven't increased for about a decade, union membership is down, and the idea that we might see the wildcat strikes of the 1970s, given the hoops of Fair Work, seems extremely far-fetched.
That's what Sally McManus have to say about it. She told the ABC:
At the moment, we have a situation where CEO salaries are moving. This year they grew by 40%.

Productivity, labor productivity increased by 13%, and workers – less than 1%.

Obviously there is a problem now.

When the economy is good, workers don't get a raise. When the economy is bad, it's the same.

So, I mean, obviously there's a big problem in terms of the basic structure of our negotiation system, and that's something that we need to fix.

When we have people on a more level playing field, you get better results, it's a pretty simple solution.

We would like to see more cooperation in the country, we would like businesses to recognize that they cannot have their employees, the workers of this country, people spending on small businesses in a situation where wages are delayed for so long and unfairly.
Meanwhile, Murph examines the reality of how we got to where we are with energy prices.
'May you rest as we rise and fight on': Lydia Thorpe on the death of Cassius Turvey
Yesterday in the Senate, a senator from the Greens Lydia Thorpe told about the death of a 15-year-old boy, Nungar Cassius Turvey, who was killed when he was walking from school. The man has been charged, but the investigation is ongoing.
Today I stand up for a 15-year-old First Nations child, Cassius Turvey. Cassius Turvey was a beloved member of the Noongar community who ran his own lawn mowing business and let the community decide how much they could pay him.

On October 13, Kassius was returning home from school when he was allegedly brutally beaten with a pole. Eight days later he passed away. When a First Nations child is born, they inherit and learn cultural wisdom, knowledge and power. Our families gather and we hug our babies knowing they are the children of our dreams.

Their bloodline is their birthright. This is the land of our children. This is their country and they are ruled by our ancestors.

If only it were a reality that our children could live out their birthright in this country; that they will live the way of peace, culturally and spiritually safe.

No Aboriginal child should be deprived of their birthright in so-called Australia. Our dream child, Cassius, has fallen victim to a monster—a monster far greater than those who (supposedly) racially attacked and killed Cassius.

The monster is the unresolved violent legacy of white Australia. To Cassius' family, friends and community: I'm sorry. Black Australia: Sorry. I'm sorry we're back here with yet another justice hashtag for the loss of yet another black life.

No black child should be afraid to walk home from school, and no black mother should have to wonder if their child will ever come home. We must all fight for a country where First Nations children like Cassius can live according to their birthright. Cassius: may you rest while we rise and continue the fight.
Rod Sims believes Labor should threaten gas companies with export restrictions
No one in government is saying what they'll do about energy prices yet, but the former head of the Australian Competition and Consumer Commission has dropped some thoughts:
Firefighters rescue domestic camel from NSW floods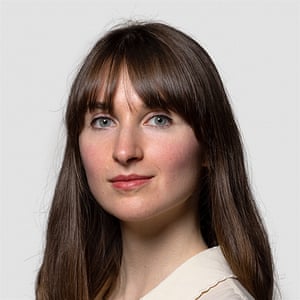 Natasha Mai
"Has anyone argued with a camel before?" – a member of the SES Foxtrot One rescue team on the water asks anxiously from the boat.
"Ah, it's tamed," another member, Anthony Walgatecalms him down.
NSW Fire and Rescue Service yesterday afternoon carried out Operation Tea Day to rescue a domestic camel stranded in the flood waters of the Murray River near Maama.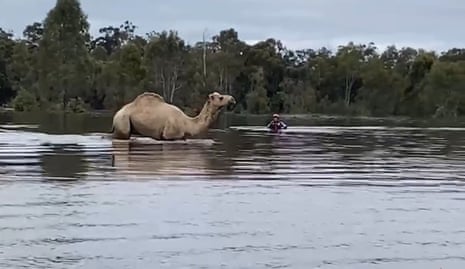 Emergency services reported:
Gina's family camel wandered away from her small herd in the area near the river, ignoring her owner's repeated attempts to turn her away from the water's edge.

The local resident was worried because camels cannot swim

Wading through a chest-deep river, specially trained rescuers used hay to lure Gina out of the floodwaters and back to dry land.

Soon she was returned to the herd intact.

Dusting was done and cleared for the NSW Fire and Rescue Service crew.

These firefighters are adding "Camel Controversy" to their long list of rescues.
Minister of Defense Richard Marles We are talking about sending Australian troops to assist in the training of Ukrainian forces. Daniel Hurst You have it covered.
Chalmers gets it wrong – after being asked he says he didn't hear – makes headlines
Jim Chalmers he's still doing the media rounds and looks a little tired.
He made his first misstep yesterday – he botched a press club question about whether Labor had kept its election promise to cut electricity bills by $275, and the treasurer said yes, it was in the budget.
During the question, he said he contacted the reporter who asked it immediately afterward to say he had misheard the question and thought he was asking something else.
His mistake is on the front page of the Daily Telegraph today.
But the focus is on what the government is going to do to reduce electricity prices. Chalmers said he was not going to pre-empt the outcome of the government's consultation, but market intervention was one of the things under consideration.
Happy budget response day to those who celebrate.
Peter Dathan will deliver his first budget response speech at around 7.30pm (the same time the treasurer gave his on Tuesday) where the opposition will outline its plan to tackle Australia's cost of living problems.
Although, based on criticism from the opposition, you will probably hear a lot about the government's lack of a plan.
But before then, Parliament has a busy day to pass as much legislation as possible, given that there are only a few weeks of sittings left before the end of the year. The Senate agreed to meet later last night, so there may be a few cranky heads in the red room this morning.
The main legislative game today will be the introduction of the government's Labor Relations Bill, where a battle to negotiate with several employers looms.
This is a fight Tony Burke It seems very desirable to have, and part of the plan to try to raise wages across the country.
The bill also aims to provide more flexible work options for people who may need them.
It's a pretty big upheaval of the industrial system, and business isn't involved in all of it. The opposition too. This is where the struggle came from.
And of course there's also energy and what the government is going to do about future price increases. After yesterday's inflation figures and Treasury forecasts, people want answers.
We'll bring it all to you as it happens. You have Kathryn Murphy, Sarah Martin, Paul Karp, Josh Butler and Daniel Hirst leading the way, with Mike Bowers guiding you through the hallways and rooms.
Amy Remeikis will be on the blog most of the day. I've already had three coffees and I don't know what to bring today. Maybe a muffin for breakfast. It seems necessary.
ready? Let's figure it out.
https://www.theguardian.com/australia-news/live/2022/oct/27/australia-politics-live-industrial-relations-bill-reply-tony-burke-anthony-albanese-peter-dutton-power-prices-economy-gas-electricity-budget-inflation-vic-nsw-qld