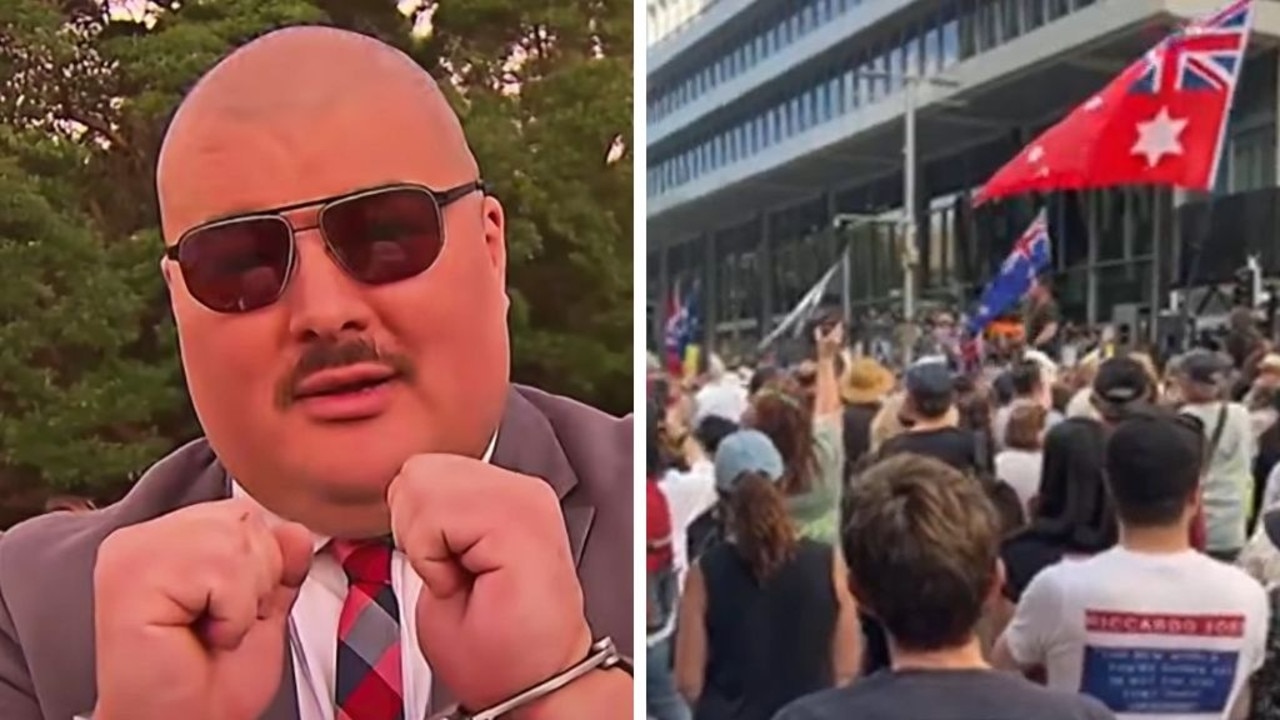 The scandalously famous YouTuber and controversial Internet personality Simeon Boykau, who is called the Australian Cossack on the Internet, was released early from prison.
Boykov was jailed in late June for violating two court orders for naming an alleged pedophile during an anti-vaxxer rally. The 32-year-old is known for his outspoken anti-vaxxer views and pro-Putin and Russian beliefs.
He was initially sentenced to 10 months in Long Bay Correctional Complex in Sydney's south with a non-parole period of six months. However, Boykov was released on parole on Friday.
At that time, his social media channels were managed by his wife Ekaterina Alshannikova, also known as Katya Boykova.
On Thursday, Ms Boykova announced the news in a YouTube video titled: "SIGNIFICANT: Aussie Cossack wins district court appeal and will be freed in days!".
Appearing at the Downing Center District Court via video, his lawyers appealed the harshness of that original sentence. His lawyers claimed that Boykov was placed in a detention center for a month and was imprisoned together with terrorists and murderers. Daily Telegraph reports.
"My husband, an Australian Cossack, will be released this Friday," she said in the video, which has been viewed more than 44,000 times in three days.
"It was a team effort from all of us… The Aussie storyteller will once again take over the channel (yes) from this Friday. Get ready."
Speaking to The Daily TelegraphMark Davies, Boykov's lawyer, said his client "regrets naming the man and disclosing this information."
"But what I have presented to the court are the alleged actions of someone who has a very close relationship with Mr. Boykov," Mr. Davis said.
"Still, he regrets breaking the order."
A day after his release from prison, Boykov protested
Boykov was spotted at Sydney Town Hall on Saturday afternoon protesting police intimidation alongside his legion of supporters and fans.
Dubbed the World Rally for Freedom, the large-scale rally was streamed live on YouTube and saw Boykov protesting mandatory vaccinations for professions such as police and firefighting.
"First day back from prison, straight to the front lines, marching with thousands of like-minded patriots against this government bureaucracy," he said in a video released early Saturday.
"We are sending a very clear message today. A message of defiance."
Similar protests were also planned in Canberra, Melbourne and Brisbane.
Originally published as Australian Cossack Simiaon Boykov organized a protest in Sydney after his early release from prison
https://www.cairnspost.com.au/news/the-aussie-cossack-simeon-boikov-stages-sydney-protest-after-early-release-from-prison/news-story/2a80334f322a331cdd3f013a18374160