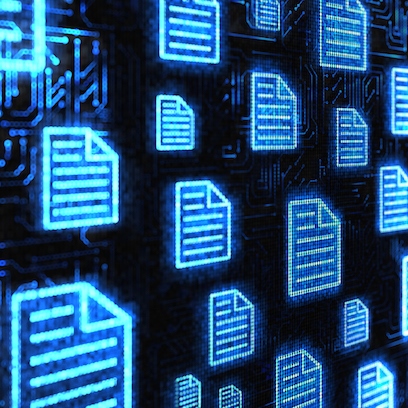 Australian fintech Fortira has joined forces with FileInvite to provide real-time document verification and fraud detection to automate the loan application process for lenders in Australia and New Zealand.
The partnership comes at a time when lenders are under renewed pressure to grow as inflation and interest rates rise, reducing the number of loan applications in a fiercely competitive market.
Bank of Australia is one of the first lenders to take advantage of a collaborative automated solution that speeds up the lending process for borrowers, brokers and bankers by simplifying document collection, automating document checks and preventing fraudulent loan applications, also known as "fake loans", where the client lied about his income and assets.
FileInvite simplifies the collection of information from borrowers through a customer-friendly customer portal, then automatically feeds the customer's mortgage and loan documents to Fortiro Protect, which provides income verification and risk assessment in less than 30 seconds. Fortiro uses analytics, image forensics, machine learning, optical character recognition and natural language processing to verify and detect whether payslips, bank statements or other documents are genuine or fake.
"FileInvite and Fortiro have made it easy to collect and review documents. We send our customers an invitation requesting information, and the software does the rest. It automatically tracks, issues reminders and sends all scanned documents to a single portal. We have eliminated all of our previous processing bottlenecks, which means less backlog and faster time to yes," said Fiona Ridley, Lending Manager, Personal Loans, Bank of Australia.
By automating the process of requesting and verifying documents for financing applications, banks and lenders not only warn of false documents, but also streamline the lending process, which reduces costs and saves valuable time and resources when processing loan applications.
Fortira is backed by OIF Ventures and serves a range of Australian and New Zealand clients, including banks and non-bank lenders such as Athena Home Loans and Bank Australia.
"Fortiro is on a mission to help lenders grow by stopping document fraud and eliminating the hassles of verifying income documents. Every lender is looking for ways to reduce decision time, lower origination costs and improve the banker, broker and borrower experience. We are excited to play a key role in achieving this goal with FileInvite, said Sean Qualiani, Co-Founder and CEO of the company Fortira.
"The integration with FileInvite provides lenders with a fast, secure and scalable document collection and verification solution. Fortiro is ISO27001 certified and FileInvite is SOC2 certified – security, speed and simplicity are top priorities."
James Sampson, founder and CEO of FileInvite, said: "FileInvite is transforming the way people request and collect documents and information, providing a seamless digital experience for document-intensive workflows. Technology addresses this by enabling secure, compliant and efficient document and data collection.
"Our partnership with Fortiro provides lenders with an innovative way to better manage customer credit documentation and detect fraudulent applications, which plays an important role in information processing and regulatory compliance," he adds.
FileInvite, whose Australian clients include Aussie, Loan Market and Smartline, takes the pain out of the application process. This includes delays in receiving necessary documents from clients and a reliance on e-mail, which is both inefficient and poses a security risk with sensitive documents residing on e-mail servers. FileInvite's document portal provides a seamless customer experience where documents can be uploaded, approved and processed in one secure platform.
"Through strategic partnerships like Fortiro Protect, we continue to provide unique and scalable digital solutions to improve loan application processes, fight fraud and protect our customers' data," Sampson continues.
"It's initiatives like these that are driving FileInvite's rapid growth in Australia and overseas and illustrate customer demand for innovative and secure document collection solutions that eliminate fraud and friction in the financial sector."
https://australianfintech.com.au/australian-fintech-fortiro-partners-with-document-collection-pioneer-fileinvite-to-eliminate-document-fraud-and-friction/