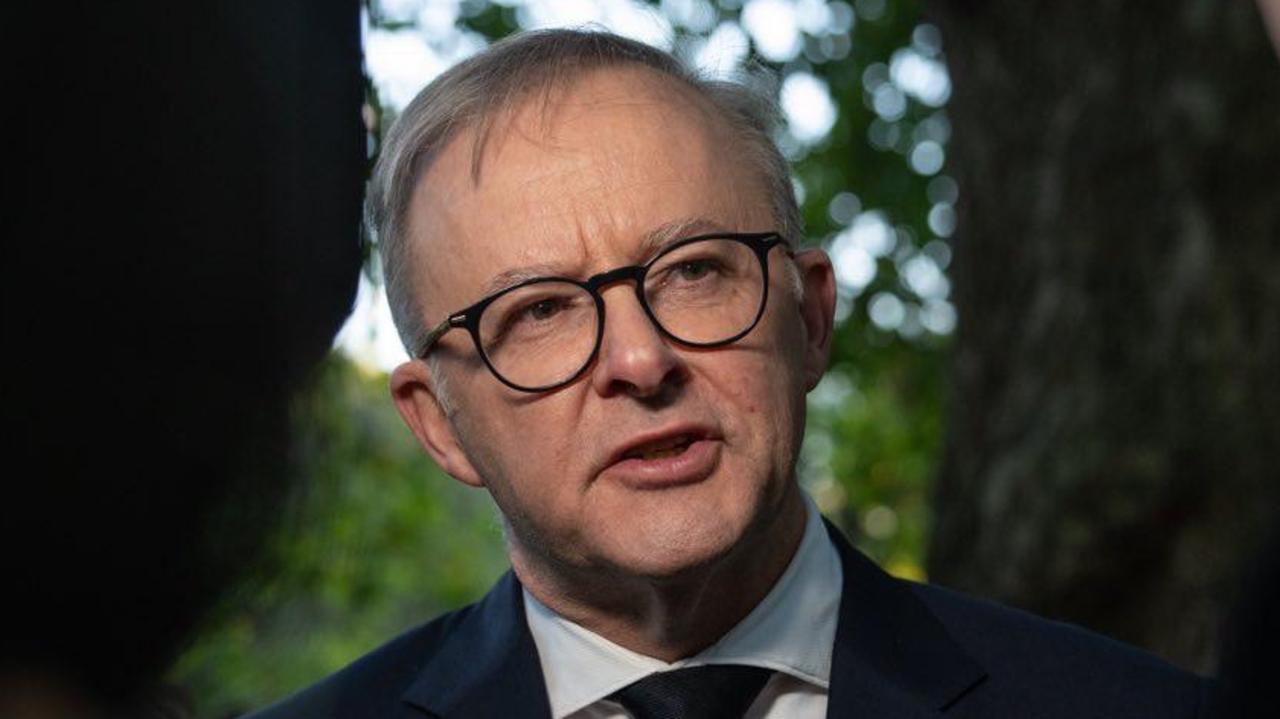 Anthony Albanese promised to offer his support to King Charles III after the death of Queen Elizabeth II.
The Australian Prime Minister, along with Governor-General David Hurley and their partners, arrived in London the night before the Queen's funeral on Monday.
Ahead of the funeral, Mr. Albanese and other world leaders will meet with King Charles.
Mr Albanese said he would convey the country's heartfelt condolences to the new monarch as he goes through such a difficult time.
"This is, of course, the loss of a monarch for the Commonwealth of Nations, which had Queen Elizabeth as their head of state," he said, speaking to reporters.
"But for him, it's also the loss of his mother that came so soon after the loss of his father … so there's a very personal dimension."
Mr Albanese will meet British Prime Minister Liz Truss on Saturday morning London time before holding an audience with King Charles III in the afternoon at Buckingham Palace.
The first public act he did upon his arrival in London was to lay flowers with partner Jodie Haydon to the Australian flag in Green Park, which is in central London near Buckingham Palace.
The couple were surrounded by hundreds of other mourners who were still reeling from the Queen's death.
"It's a great honor to represent Australia here," Mr Albanese said.
"It's quite clear that what we can see around us is the commitment of people here in the United Kingdom, but also, of course, in Australia and across the Commonwealth. Queen Elizabeth gave her life to service.
"It was a decent life. This life commanded great respect from the citizens of the world, but especially Australia. It was an honor for me to leave a tribute to Queen Elizabeth here."
Other world leaders expected to attend include New Zealand Prime Minister Jacinda Ardern, French President Emmanuel Macron and US President Joe Biden.
But Mr Albanese said Monday would not be a time for "partisanship", instead they would come together in "unity" to remember the Queen.
While in London, the Prime Minister and Governor-General will make a number of commitments, including signing a book of condolence at Lancaster House and attending a number of services and meetings.
Mr Albanese said the Queen's funeral would be a "somber day" but also a celebration of a "life well lived" and "service".
Queen Elizabeth's funeral will take place on Monday at 8:00 PM EST.
Originally published as Anthony Albanese will offer Australia's condolences to King Charles III
https://www.dailytelegraph.com.au/entertainment/celebrity/anthony-albaneses-touching-queen-tribute-after-arriving-in-london/news-story/baf4e30f227b90c1de940d75d71a7b03