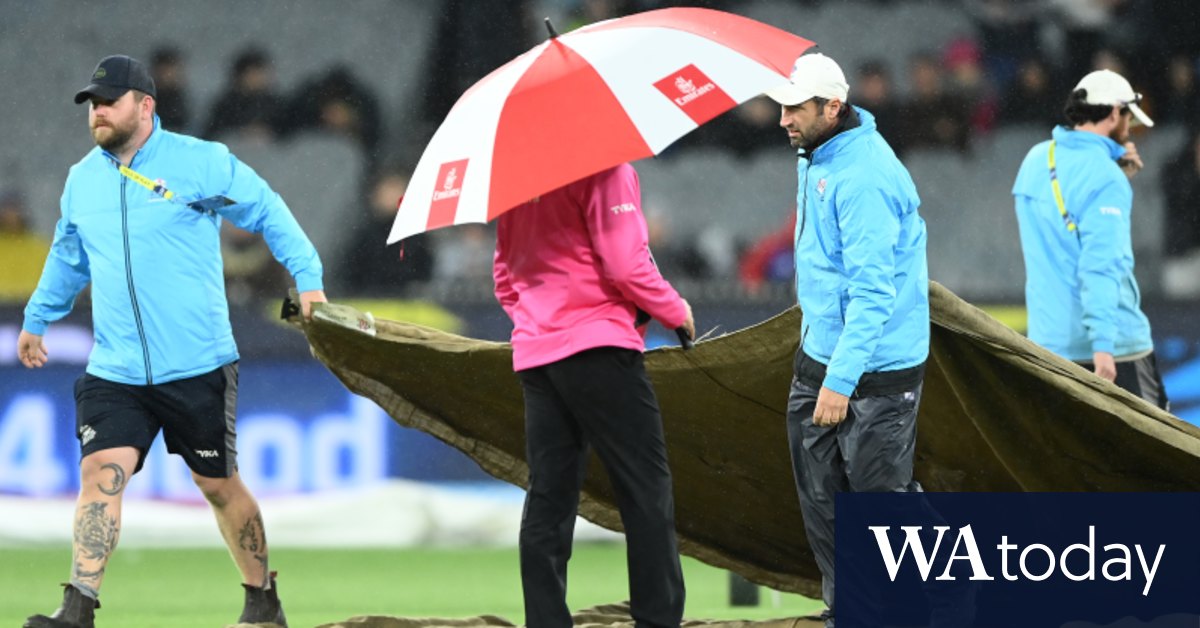 Australia and England arrived at the MCG with the distinct possibility that one of their World T20 campaigns would end. Instead, both left with their dreams alive.
A hugely wet encounter ended in yet another game of cricket on Friday night when the much-anticipated clash between cricket's oldest rivals was abandoned without a ball being bowled due to a dangerous outfield pitch.
The loss leaves the International Cricket Council counters with 40,000 to 50,000 tickets sold, which will be fully refunded.
While a win would all but guarantee Aaron Finch's side safe passage to the semi-finals, they can still be confident of their progress, although their fate is not entirely in their own hands.
Predictability abounds in a tournament with its fair share of obstacles and wet weather, but the bottom line is that Australia must win both of their remaining games – against an underwhelming Ireland and Afghanistan – by a wide margin to restore the run rate damaged by a heavy loss to New Zealand.
But the hosts can still go all out if England beat New Zealand and Sri Lanka by enough margins to keep their clean sheet above Australia.
Sri Lanka are the wild card in the pack, although they need to beat both England and the Kiwis as well as Afghanistan to make it four wins.
The game was officially called off shortly before 9pm after another downpour washed away any faint hope of the game starting.
"I've never seen it so wet in this stadium," Melbourne's Finch said after the game.
https://www.watoday.com.au/sport/cricket/washout-australia-s-dream-still-alive-as-rain-wreaks-more-world-cup-havoc-20221028-p5btx9.html?ref=rss&utm_medium=rss&utm_source=rss_feed