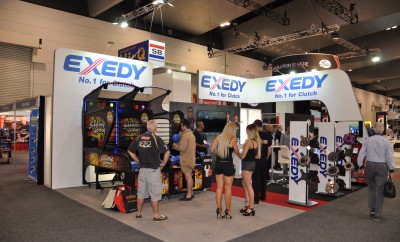 Autocare 2020 will once again be an educational event with a program of the Convention with international experts presenting the latest global events, as well as more than 25 local experts who will provide valuable and targeted information to more than 600 delegates in three parallel streams, Mechanical Workshop workshop-business development and supply chain. The event is hosted by the Australian Automobile Aftermarket Association (AAAA) and will be held at the Brisbane Convention and Exhibition Center from 19 to 20 June 2020.
Autocare 2020 is a two-day National Convention for Specialists in Spare Parts Sales, Service and Repair, which will review the latest developments and global trends in our industry. With a range of Australian and international world-class speakers Autocare 2020 will cover a range of topics relevant to the future of all businesses and automotive professionals.
In 2020, the Convention will be held in Brisbane, as 23% of Australia's mechanical repair shops (independent and networked) are located in Queensland, with around 5,000 such facilities located in south-east Queensland alone. As there has been no event of this magnitude and scale in the mechanical workshops sector in Queensland, strong support from local mechanical machinery repair companies is expected. In addition, Queensland is home to a massive parts and accessories industry for 4WD, and this fast-growing segment will also be the focus of the Convention.
For more information visit www.autocare.org.au
https://www.aaen.com.au/autocare-brisbane/