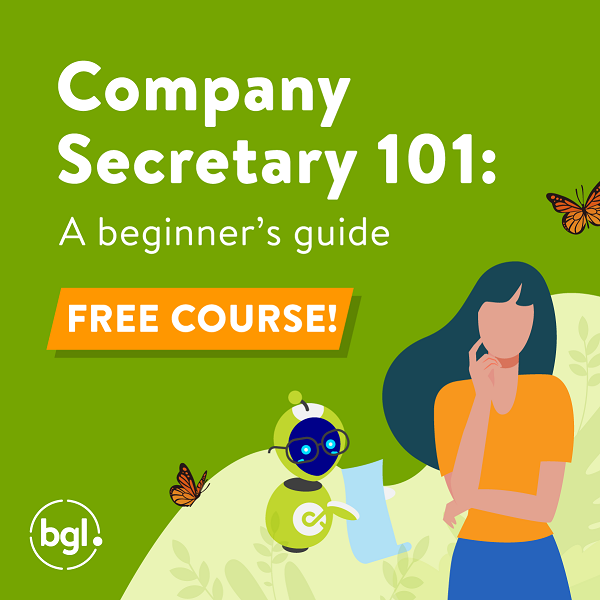 BGL Enterprise Solutions now offers free corporate compliance training for ASIC registered agents, accountants and administrators.
"We're excited to offer this free, live training course to help new company secretaries find their feet in the complex and ever-changing compliance landscape," said Ron Lesch, managing director of BGL. "BGL has over 30 years of experience in corporate compliance and has developed this course to share its knowledge and experience with the community and help pave the way for the next generation of company secretaries and administrators."
Warren Renden, head of CAS 360 at BGL, said: "We designed CAS 360 as a comprehensive tool for managing a company's compliance requirements. This new training course will give participants an overview of the responsibilities of a Company Secretary so they can better understand their roles and responsibilities."
BGL's Company Secretary 101 online course: A Beginner's Guide is ideal for new ASIC registered agents, accountants and administrators or those looking to refresh their skills, and will provide participants with an understanding of the basic duties, legal responsibilities, tasks and activities of a company secretary. The course is free to all and provides attendees with 2 hours of CPD.
The company secretary has an important role in managing and overseeing how the company operates to ensure that the company complies with Australian corporate law. This involves maintaining a registered office and reporting any company changes to ASIC. Because of this critical role, the company secretary has several legal obligations and responsibilities.
To learn more about BGL's live online course Company Secretary 101: A Beginner's Guide or to register, visit www.bglcorp.com/company-secretary-course
https://australianfintech.com.au/bgl-now-offers-free-corporate-compliance-training/