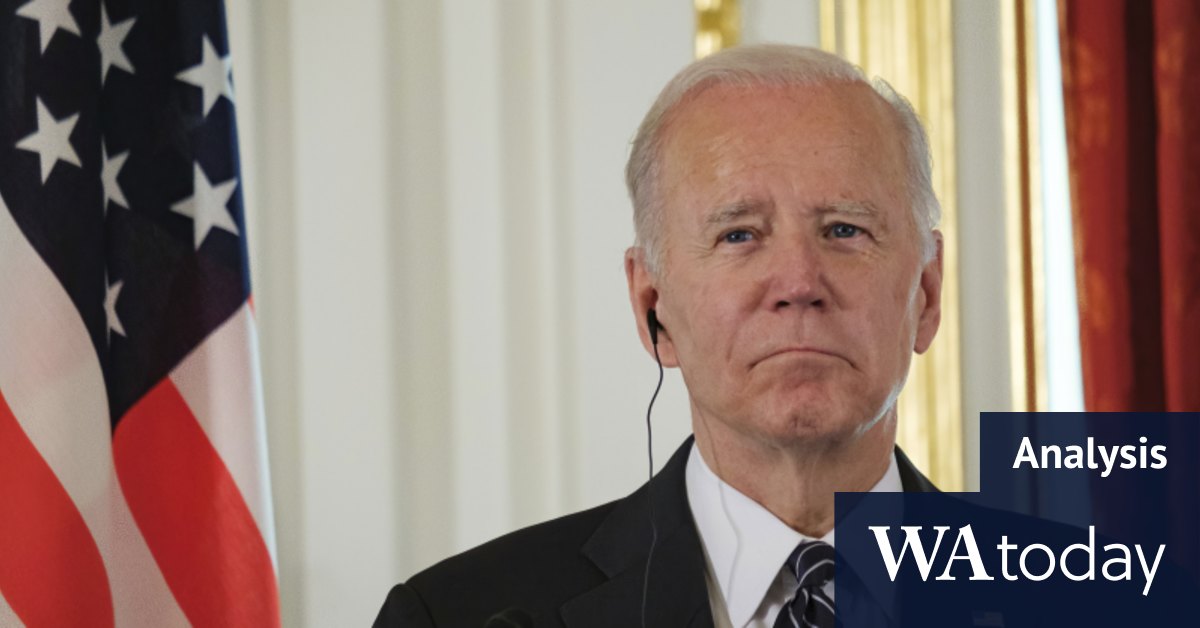 "This will move the whole region and will be another action similar to what happened in Ukraine," said the president. "So this burden is even stronger."
It wasn't the first time Biden had commented on Taiwan's defense, but it was certainly the most unequivocal that he was, and therefore sensitive on many fronts.
Loading
First, these remarks represent a clear departure from the traditional notion of "strategic ambiguity," a policy designed to minimize the risk of a direct conflict with China, which views Taiwan as part of its territory even though it never controls it.
Second, while Biden argued that the U.S. "undertakes" to stand up for Taiwan, in fact the U.S. does not have a reciprocal defense agreement with the country. Even the 1979 Taiwan Relations Act, often cited by the administration, obliges the United States to provide weapons and other support, but does not oblige military intervention in the event of a Chinese invasion.
And third, the comments pave the way for new tensions with Beijing, two months after Biden held a two-hour phone call with Chinese President Xi Jinping in which, according to an official reading, "the president reiterated that U.S. policy toward Taiwan has not changed and stressed that the United States continues to oppose any unilateral change in the status quo. "
As expected, China wasted no time in expressing its "strong dissatisfaction and strong opposition" to Biden's latest comments, and warned the United States to "be careful in word and deed."
And at a time when Xi is under increasing pressure at home – and ahead of the important 20th National Congress of the Communist Party of China – some analysts are concerned that instead of Beijing being restrained from acting against Taiwan, it could be provoked.
"If he is cornered, he may feel that his claims to sovereignty over Taiwan are being challenged and that he must respond," Glaser said.
"That response could be sending dozens of planes to Taiwan's air defense identification zone, or it could be an actual kinetic attack or anything in between. That's why I say I would like the containment in the Taiwan Strait to intensify. It requires consistency and clear policies. "
However, clarity and consistency are not always the strengths of this administration.
Remember Biden's historic speech in Poland in March, when he said without a script that Russian President Vladimir Putin "cannot stay in power"?
A White House spokesman immediately declined to comment, telling reporters: "The president has said Putin cannot be allowed to exercise power over his neighbors or the region. He did not discuss Putin's rule in Russia or regime change. "
A similar sweep took place today, when the White House immediately insisted that the official position of the United States has not changed – a statement that was later repeated by Pentagon chief Lloyd Austin.
"As the President said, our policy has not changed. He reiterated our policy of a united China and our commitment to peace and stability across the Taiwan Strait. He also reiterated our commitment under the Taiwan Relations Act to provide Taiwan with military means of defense, "the statement said.
Loading
But the latest comments come even after the president made equally confusing remarks about Taiwan's defense against China in August and October, which also needed to be "clarified" – and in the context of lessons learned from Ukraine, which has now spent three months in battles a bloody war against the invasion of Russia.
So who is telling the truth about the "official" position of the United States – the president or his advisers?
Receive a note directly from our overseas correspondents about what makes headlines around the world. Sign up for the weekly What in the World newsletter here.
https://www.watoday.com.au/world/north-america/strategic-confusion-biden-s-fifth-taiwan-gaffe-baits-beijing-rattles-white-house-20220524-p5anwz.html?ref=rss&utm_medium=rss&utm_source=rss_feed