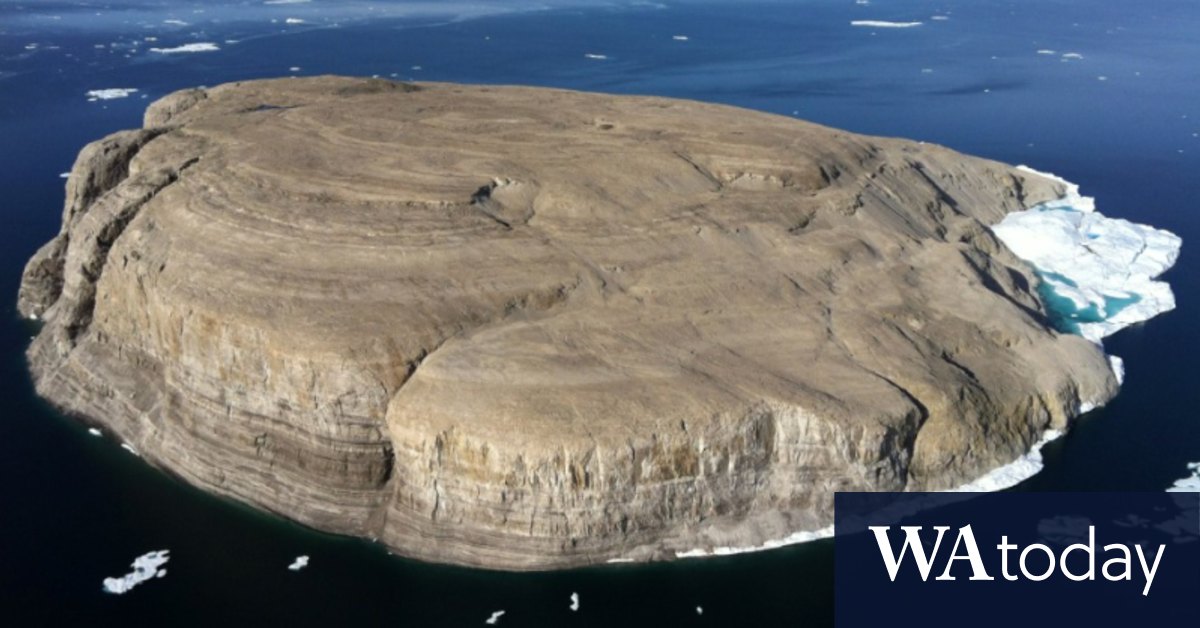 Ottawa: Hansa Island is just a desert kidney-shaped stone in the Arctic. But for 49 years it has been a source of rare territorial disputes for Canada because it is right in the middle of the international border between that country and Greenland, the autonomous territory of Denmark.
For decades, the dispute between Canada and Denmark has been waged in often bizarre ways.
Ever since Canadian troops began visiting the island in 1984 to plant maple leaf flags and leave behind bottles of Canadian whiskey, Danes have regularly come in to replace Canadian products with schnapps and Danish flags. And cabinet ministers from both countries arrived by helicopter to declare their countries 'competing claims and inspect the stone they claimed to control.
Now this long and largely good-natured diplomatic impasse is over.
Canada and Denmark signed an agreement on Tuesday (Wednesday AEST) that formally defines their maritime border in the Arctic and addresses the issue of ownership of the island of Hansa. The island will be divided, about 60 percent of the cliff will become Denmark and the rest will become Canada.
The two foreign ministers contrasted a peaceful and successful, albeit protracted, resolution of the dispute with violence and turmoil in other territorial struggles, most notably Russia's invasion of Ukraine.
"This sends a strong signal at a time when we see that great powers are violating fundamental international law, as Russia is doing in Ukraine," said Danish Foreign Minister Heppe Kofod.
"It was the friendliest of all wars," said Canadian Foreign Minister Melanie Jolie. "But if you look at what's happening in the world right now, especially after Russia's invasion of Ukraine, we really wanted to give more impetus and renew our energy to make sure we find a solution."
https://www.watoday.com.au/world/north-america/friendliest-of-wars-ends-canada-and-denmark-sign-deal-over-island-20220615-p5atsi.html?ref=rss&utm_medium=rss&utm_source=rss_feed