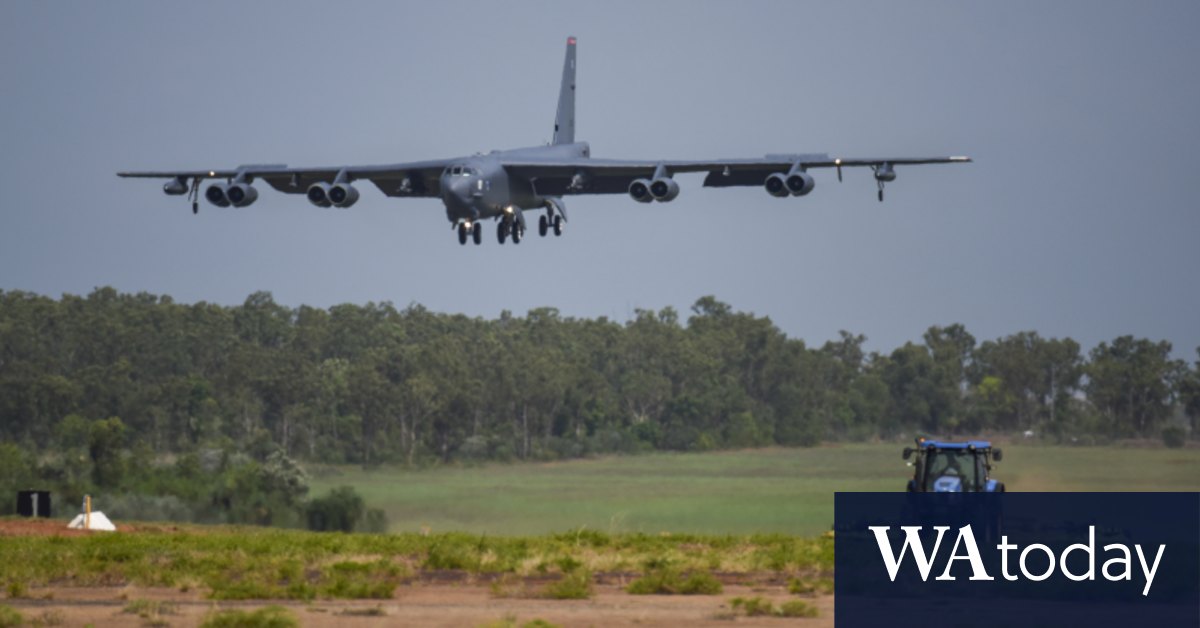 "Australia's strategic geography makes it particularly attractive to the United States as a fairly reliable base for military operations in peacetime, and for that matter, wartime in Asia," he said.
"This is part of a broader trend where the US has realized that its traditional network of bases in the first chain of islands [in the Pacific] and even parts of the second island chain and around Guam are becoming increasingly vulnerable to Chinese missiles and other strategic assets."
Corben said the plan to deploy the B-52 bombers is a continuation of military initiatives between the US and Australia that have been in place for at least 10 years.
"There's been a lot of hyperventilation in the last 24 hours, but it's really a continuation of current trends," he said.
Corben said the bombers, while capable of carrying a nuclear payload, are currently among the least advanced in the US Navy and will be used for deterrence, not stealth.
"It's not that the US sets the terms of the Alliance, Australia just follows them," he said. "These are coordinated measures. It's a co-investment that goes on."
Receive a note directly from our overseas correspondents about what is making headlines around the world. Sign up for the weekly What in the World newsletter here.
https://www.watoday.com.au/world/asia/china-accuses-australia-of-fuelling-regional-arms-race-20221101-p5bulo.html?ref=rss&utm_medium=rss&utm_source=rss_feed