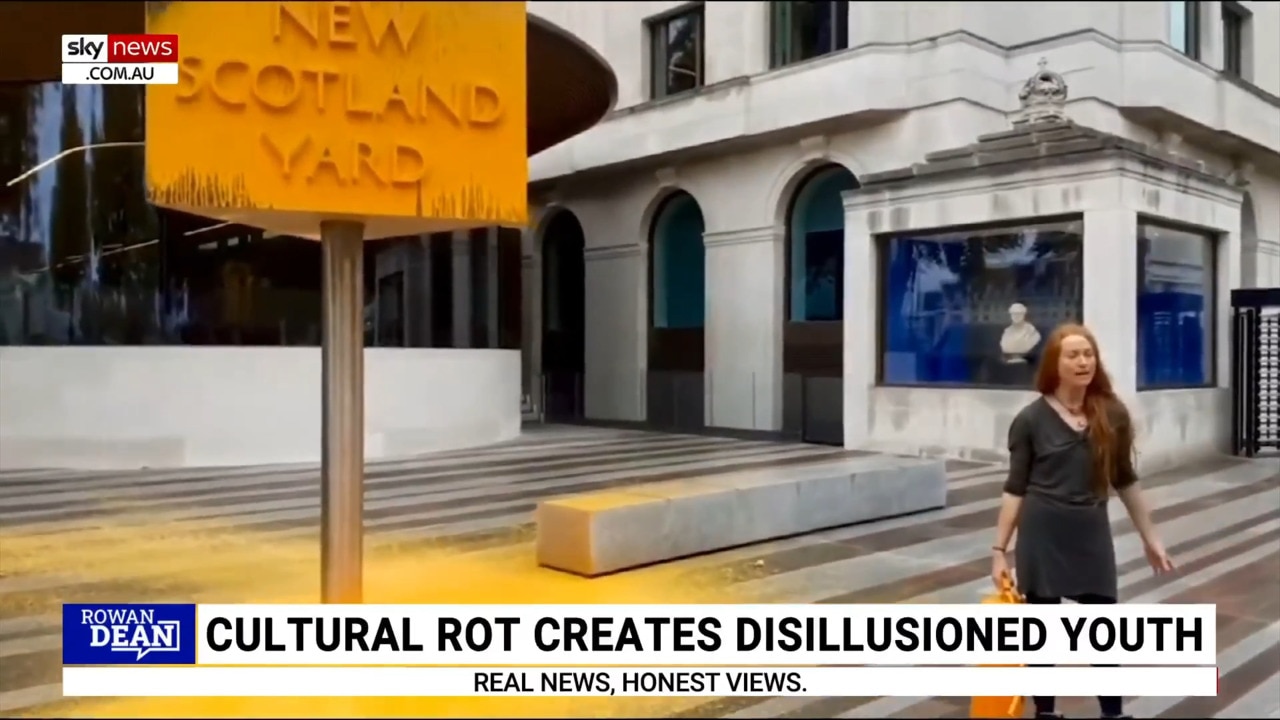 Sky News presenter Rowan Dean says climate activists are all equally "prone to grab the headlines".
"One of them also this week managed to spray orange dirt on the famous New Scotland Yard sign," Mr Dean said.
"Then there are the vegan activists who have decided that the best way to draw attention to what they call 'plant-based food' is to spill milk on supermarket floors.
"Who can forget the young girl acquitted … who chained herself to the wheel to block the Sydney Harbor Tunnel."
Mr Dean said the real "vandals" were those in positions of power who could stand up to the "madness".
https://www.weeklytimesnow.com.au/news/national/climate-activists-are-all-hellbent-on-grabbing-the-headlines/video/7f3b3ea224be934cd3f8a25b4e1d777b