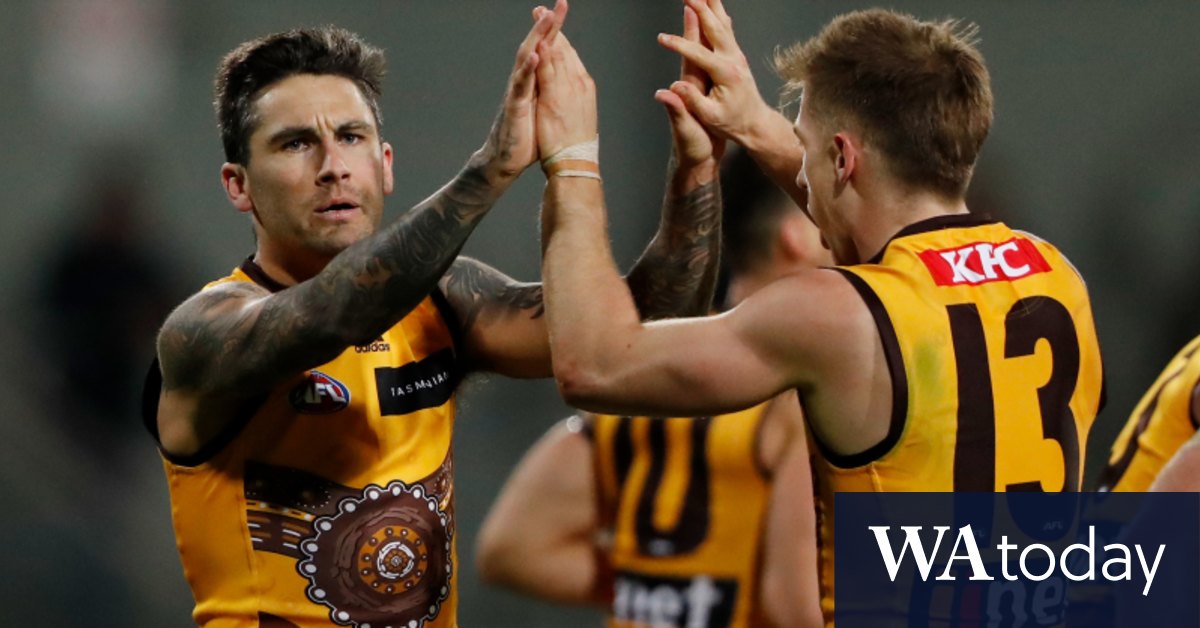 Hawthorn coach Sam Mitchell praised the maturity of his team after making its way to victory over contenders for Prime Minister Brisbane.
The Hawks scored four goals down to advance at the start of the final quarter and then bounced back from a few changes ahead before eventually running out of winners with five points.
Early in the season, Hawthorn won in Port Adelaide with 11 goals and surprised Geelong's sworn rivals with an exciting victory on Easter Monday.
This is the first victory of Hawthorn after the victory over the "Cats" in the fifth round, but Mitchell said he has not lost faith in what he and his coaching staff sought.
"We had good patches in the games and we played in most of the games we played this year, but I was very happy with the maturity of the band that they were able to play through with a lot of different things going on in the game." he said.
"I thought the guys just handled it very well and we played with a high level of effort and focus … I was really pleased.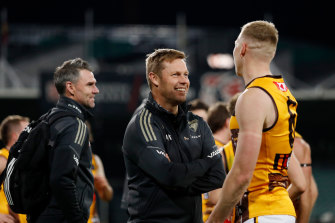 "I didn't really think about losing … we were just trying to make progress on how to get better as a club and how to get better as a team and progress with a relatively young group.
"I think what we were able to make progress every week was a step in the right direction. Today we win, but that doesn't mean it's a complete product; we have a lot of work to do on our game, and there have been some aspects of today that have not been at the level we require. "
https://www.watoday.com.au/sport/afl/we-are-growing-up-hawks-coach-mitchell-lauds-effort-20220522-p5ankn.html?ref=rss&utm_medium=rss&utm_source=rss_feed