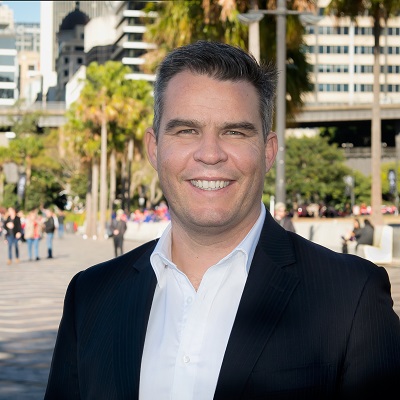 Codetuniversal small business data API and Open Banking platform Basik today announced a partnership to enhance the underwriting business; a significant initiative given the Australian lending market is tightening amid RBA rate hikes.
The integration, which is live now, will make transactions from over 20 Australian banks available to financial services and fintech providers, with 30+ accounting, e-commerce and payments data sources available through the Codat API.
For providers, it unlocks all the data needed for underwriting in a single integration without requiring customers to share sensitive financial data via email. Codat's Assess product then allows lenders to automatically cross-reference bank transactions with accounting data to verify accuracy. For SMEs, this means reducing the administrative burden associated with applying for financial services such as business loans, allowing them to provide all the information they need in just a few clicks.
Codet chose to partner with Basik thanks to the unique capabilities of the "Basiq 3.0 platform", which goes beyond the Open Banking Consumer Data Right (CDR) system. The Basiq platform enables access to financial data across a range of institutions, including those available through Open Banking and others not yet available. part of the system. By combining this data with the Codat Assess product, Codat's Australian customers, including the likes of Judo Bank, will be able to underwrite with greater confidence – especially in uncertain economic times.
The CDR initiative has recently come under scrutiny from the fintech community, some of which have invested more than $1 million in Open Banking Accredited Data Recipient (ADR) connectivity and say that despite its huge potential, it is not yet fit for purpose .
Shocked startups have called the initiative "disappointing" and "useless" for sharing business data, given that it requires consent from all responsible business owners, meaning account data is kept out.
Damir Chucha, general director of the company Basik said: "This partnership will enable access to financial data through the Basiq 3.0 platform. In the world of open finance, financial data about a business can be stored in different systems. While CDR has the potential to transform financial services for businesses, it is not yet at the stage where we can rely solely on Open Banking data.
Our platform provides the flexibility to access financial data through both web capture and CDR Open Banking as they mature. The key to better underwriting is being able to get the most complete picture of a client's financial situation possible, and that's something we can provide together," Chucha said.
Matthew Tyrrell (pictured), APAC commercial director at Codat, said the partnership was the company's first investment in Australia after raising a $137 million Series C, part of which will be used to drive growth Down Under.
"Since launching in Australia late last year, demand for a product like Codat's business data API has been growing steadily, which I see as an indicator of the health of the Australian fintech ecosystem, despite the recent bumps in the industry. The number of startups and SMBs looking for plug-and-play data solutions is growing, while more established players are pursuing financial transformation initiatives.
"Businesses everywhere are recognizing the benefits of aggregating digital data over old (and risky) bank statements and emailed spreadsheets, which means more fintech is knocking on our doors and the region has become a strategic market for the company.
"Therefore, we have made the decision to invest in more functionality and more deployments on the ground, particularly in Australia, to meet the needs of Australian companies that want to take advantage of Open Finance but understand that the infrastructure is not quite mature. Our partnership with Basiq is one way Codat is making financial data useful in a way that is not yet available in Australia," he said.
Codat and Basiq announced a strategic investment from San Francisco-based fintech solutions provider Plaid, which has more than 12,000 bank connections worldwide and has previously stated its intention to help bridge the financial data gap between North America and Australia.
This latest deal could support this shared mission to help fintechs more easily connect to data sources in their respective countries, as well as increase competition between financial service providers.
https://australianfintech.com.au/codat-partners-with-basiq-to-unblock-open-banking-for-australian-businesses/