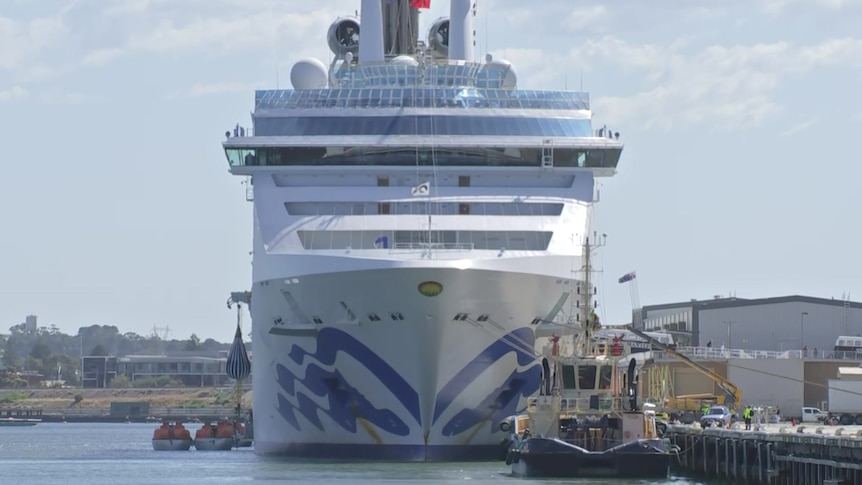 A cruise ship with about 2,000 guests, 900 crew members and a growing COVID-19 outbreak on board has arrived at Port Fremantle, the first major cruise ship to visit since the pandemic began.
Key points:
Cruise ship operator says COVID cases are limited and under control
Most guests can explore Fremantle after returning a negative test
Local businesses and the public are said to "welcome" visitors
The outbreak was discovered on the Coral Princess shortly before the ship arrived in Broome on Monday, about halfway through a 28-day round-the-world voyage to Australia.
Carnival Australia and P&O Cruises Australia president Marguerite Fitzgerald said cases were limited and well managed, but noted that the number of infections had increased.
"Yesterday we tested all guests on board and we saw an increase in numbers," she said.
"But the vast majority of our guests will come out to Fremantle today to enjoy the wonderful community."
Ms Fitzgerald said more controlled rapid antigen tests had been carried out this morning and most of the guests had tested negative.
"All guests planning to go out in Fremantle, which is most of them, will be screened before they go out," she said.
"I don't have an exact number, but more than 90 percent of the people on board have tested negative in the last few days."
In accordance with East Coast and Western Australia cruise protocols, all guests who test positive must self-isolate on board for five days.
"Those who have COVID will be isolated in their cabin, cared for by our on-board medical crew and only our crew," Ms Fitzgerald said.
"As far as they're concerned, they'll still be having cocktails and food and they'll be looked after until they're out of isolation and then they'll be back on the cruise."
Passengers welcome to Fremantle
The cruise operator's president said the Coral Princess and its passengers had been warmly welcomed by the Fremantle community and local businesses.
"Over the past few days, we have implemented and strengthened the measures we have on board to take care of our guests and manage the situation on board," she said.
"I can tell you that we are successfully managing this and as a result today the vast majority of guests will be able to come out to Fremantle to enjoy what will be an impressive day.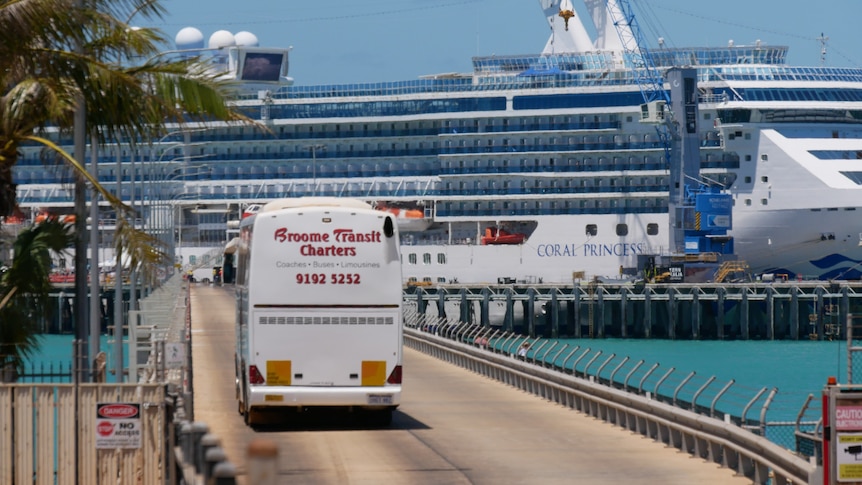 "Whether they're going for a beer on Gage Road or heading to Freo Ports, they're going to have a fantastic day."
Ms Fitzgerald said it was suspected the virus had been picked up somewhere in Australia.
"I think we have COVID everywhere in the community," she said.
"Cruise ships are really the only place where we are actively working with testing and tracking.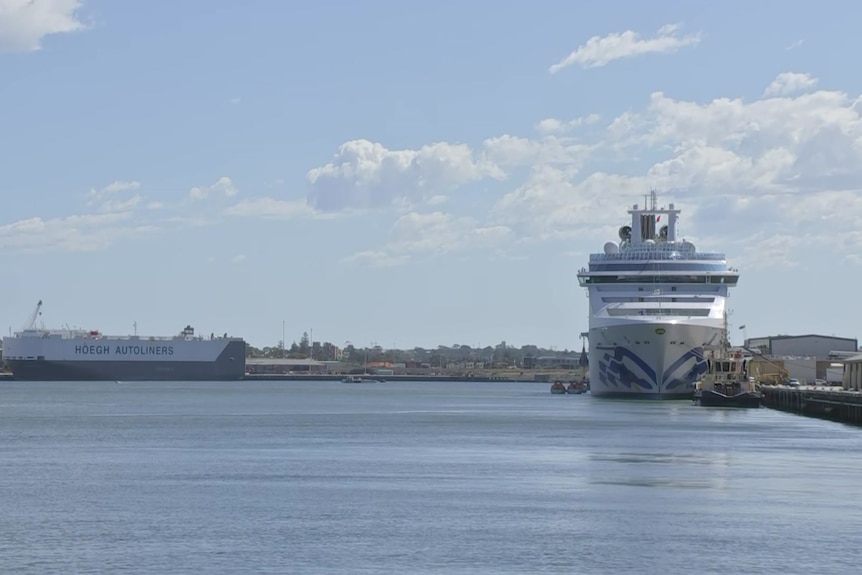 "I think if we tested 100 per cent of people in WA right now, we would find a small number of cases of COVID, just like on a cruise ship."
Due to bad weather, the ship is due to spend an extra night in Fremantle before departing on Saturday afternoon, stopping in the South West and the Greater South Washington region before heading to Adelaide.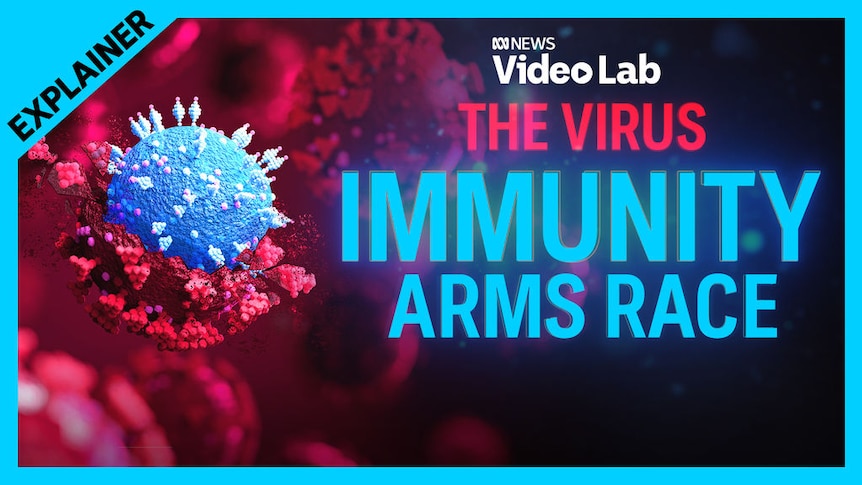 Loading form…
https://www.abc.net.au/news/2022-10-28/coral-princess-docks-at-fremantle-amid-covid-outbreak/101588796