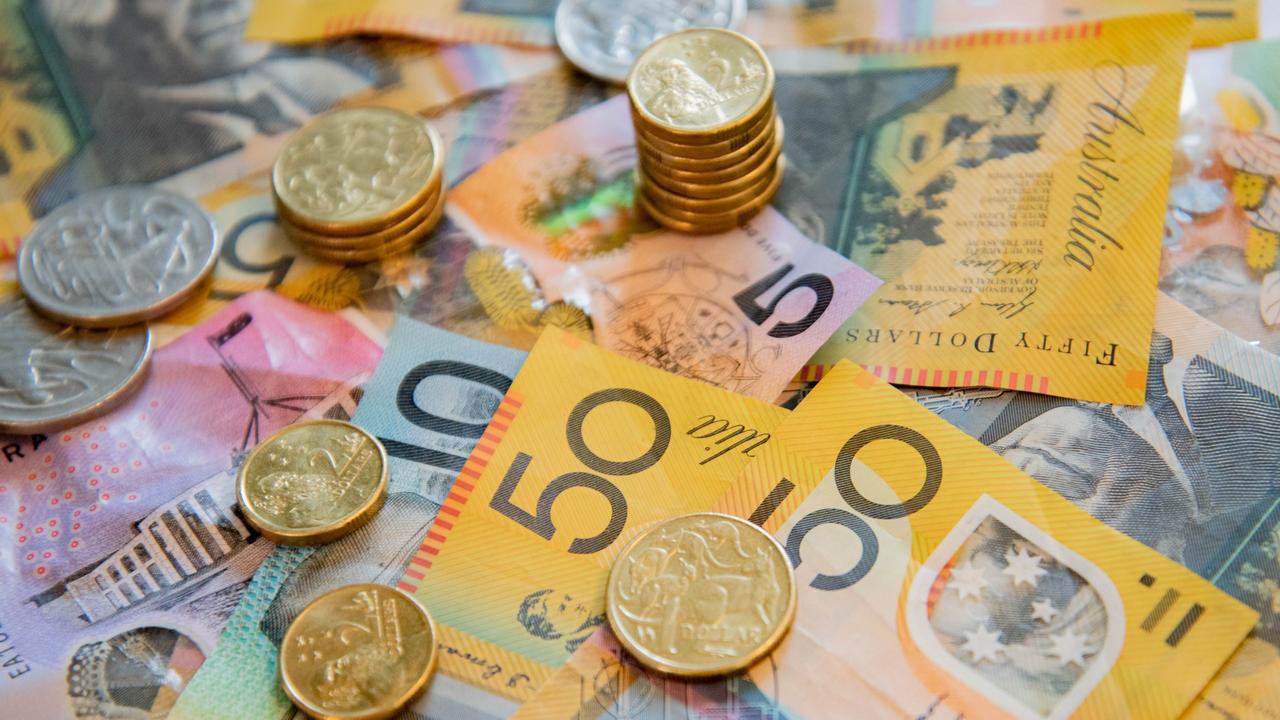 The number of Australians defaulting on their mortgages is set to rise next year due to rising interest rates, the cost of living and falling property prices, a new report shows.
Interest rates that have risen six times this year to 2.6 percent, post the biggest risk for mortgages with large balances and repayment amounts close to borrowers' maximum ability to pay, said Elena Chen, vice president of Moody's Investors Service.
"Falling home prices will increase the risk of delinquencies and defaults on home loans because the weakening housing market will make it harder for borrowers in financial difficulty to sell their properties at high enough prices to pay off their debt," she said.
"During the September 2022 quarter, house prices fell by 6.1% in Sydney, 3.7% in Melbourne and 4.1% on average across Australia."
According to the Australian Bureau of Statistics (ABS), this comes at a time when wages in Australia have also taken a big hit, with annual inflation reaching a whopping 7.3 per cent. This is the highest annual increase since June 1990, when the annual inflation rate reached 7.7 percent.
Shocking analysis by Canstar has revealed that working Australians earning an average of $90,000 would have needed a pay rise of $6,637 over the past year to keep up with inflation.
Factoring in inflation and wage growth projections, workers will also need another pay rise of at least $1,841 this fiscal year to keep up — a total of nearly $8,500 — but that doesn't factor in another interest rate hike that could occur cards.
Research by Canstar shows that another rate rise of 0.25 per cent in November would see households pay $809 more per month than in April based on a $500,000 loan over 30 years. For a $1 million loan over 30 years, that number rises to an additional $1,619 per month.
A larger 0.5 percent increase in November would result in repayments from April of $889 on a $500,000 loan over 30 years, or $1,778 on a $1 million loan over the same time period.
Savings is set to take a hit
According to Canstar editor-in-chief and money expert Effie Zachos, concerns about inflation, concerns about the cost of living and the prospect of further rate rises are pushing some budgets to their limits.
"Household savings and emergency buffers are likely to take a hit. The government predicts that household savings will fall from a higher level to 3.25 percent [the] June quarter of 2024. The next 12-18 months will be a storm that households will have to weather through," she said.
"Several headwinds are looming, including rising unemployment, peak interest rates, soaring energy prices and falling economic growth. If households can overcome these factors over the next year or so, relief could come.
"Higher income earners will have more room to absorb price pressures than lower income earners. Over the past year, the median income was nearly $7,000 lower to keep up with the rising cost of living.
"Looking ahead and based on inflation projections and the lack of wage growth, Australian workers will need a pay rise of almost $2,000 in the current financial year to keep pace."
A record number of refinanced objects
A record 102,000 homeowners refinanced in Queensland, New South Wales, Victoria and Western Australia in September 2022, up 9 per cent on the previous quarter, according to property settlement group Pexa.
The report shows Victoria recorded the highest volume with almost 37,000 properties refinanced between July and September, with Western Australia showing the highest growth of 13.5 per cent.
New South Wales completed around 35,000 refinances over the same period, with Queensland coming in third with 21,000 home refinances.
"We continue to see increased refinancing activity across the country as Australians respond to rising interest rates in an effort to reduce perhaps their biggest expense, the monthly mortgage payment," Pexa head of research Mike Gill said.
"The record levels of new loans seen during 2021 and early 2022 slowed in the last quarter, coinciding with a drop in repayment volumes for real estate sales.
"Over the past 12 months, we've also seen a slight fall in average loan-to-value ratios in Victoria and New South Wales, with lenders tightening lending as interest rates rise, and this will ultimately impact the ability to borrow for some home buyers."
Frightened investors are a nightmare for renters
Rising interest rates have also spooked investors, creating a nightmare for renters.
Affordable rental properties across Australia have fallen to their lowest level since 2003, an alarming new report shows.
This came after the Australians paid a teary eye an additional $7.1 billion in rent over the past 12 months, which show a huge crisis in the market.
According to Parliamentary Library research commissioned by the Greens, the average tenant has been forced to fork out an extra $62 a week compared to last year – or more than $3,000 a year.
Renters are struggling to find a place to live as the number of properties listed on realestate.com.au fell by 20.5 per cent year-on-year in September, a PropTrack report shows.
The decline in total inventory comes as new listings fell 10.4 percent month-over-month.
In September 2022, the national rental vacancy rate was at an all-time low of 1.6 percent.
Rental properties are selling faster than ever before, with the average number of days a property was listed on the website hitting 19 days in September.
As a result, rents grew at the fastest quarterly pace on record, climbing 4.3 percent.
Cameron Kusher, PropTrack's director of economic research, said Australia's rental market remains very tight.
"New mortgage lending is down, as is lending to investors. New investor loans totaled $8.9 billion in August 2022, the lowest since June 2021 and down 23.9 percent from the recent peak," he said.
"The share of total lending to investors remains below the long-term average, as has been the case consistently since mid-2017, resulting in fewer investment properties being purchased and
worsening supply problems.
"With fewer investors buying buy-to-let homes, the limited supply of stock combined with high demand is driving up advertised rental prices."
Originally published as Australians need an $8,500 pay rise to keep up with the cost of living
https://www.heraldsun.com.au/business/economy/australians-need-8500-pay-rise-to-keep-up-with-cost-of-living/news-story/29180ec65d82cfce09e054ee87eba68c