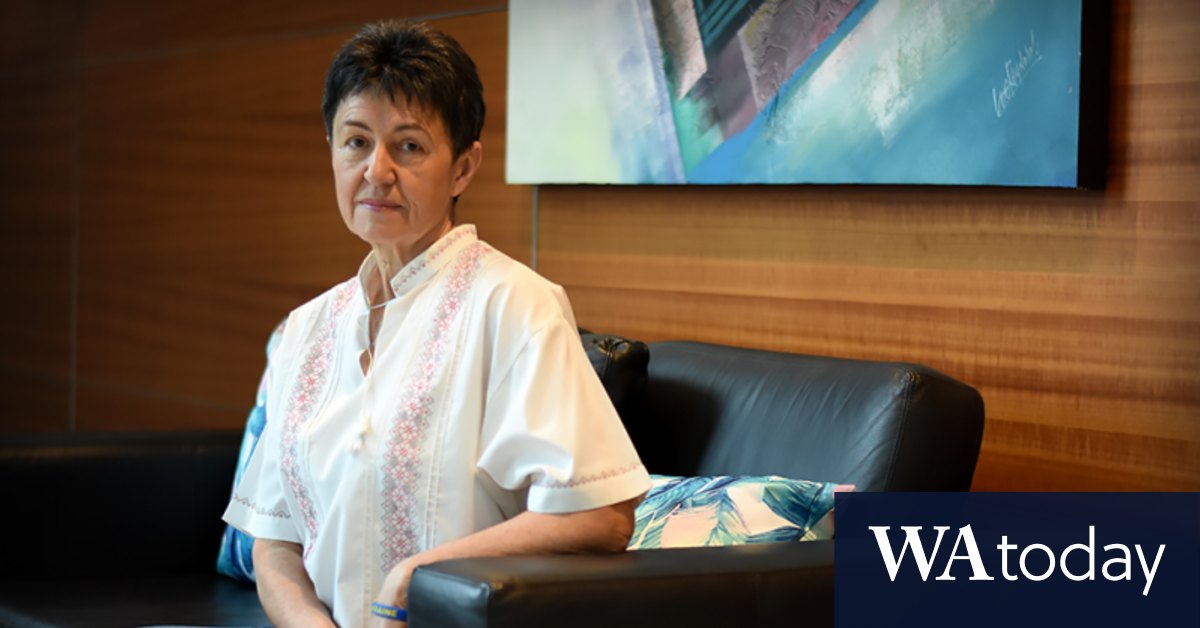 When Russia's invasion of Ukraine began, Elena Yukhimets opened the doors of her home in the northern city of Zhytomyr to those fleeing the besieged capital Kyiv.
One of the guests was 12-year-old Artur Andreev. Together with his grandparents, they were part of the approximately two million people who evacuated the capital with just a suitcase of things.
Helen has a picture of a boy depicting the war with Russia.
"The choice of colors clearly indicated the psychological pain the child is experiencing," she said.
On February 24, Elena woke up from the explosions.
"I jumped into bed, and then my husband Volodya and I started watching the news," she said.
"Russia has been aggressively shelling and bombing Ukraine from all sides."
This was not the first time that the lives of Elena and her family had changed dramatically due to Russian aggression led by President Vladimir Putin.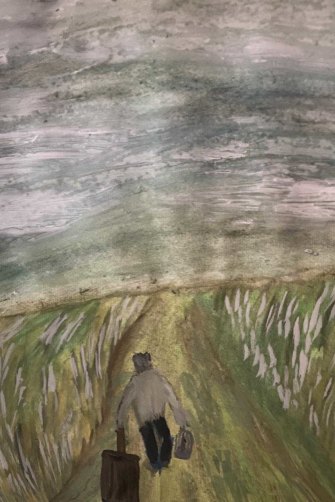 In 2014 she left the city of Donetsk in the east of the country, where she was a lecturer at the Faculty of History and International Relations.
For the past eight years, Ukrainian government forces have struggled with Russian occupation forces to control much of the highly developed regions of Donetsk and Luhansk, also known as the Donbass.
Elena said the trench war destroyed the district's economy and forced millions to relocate.
They moved to Ivano-Frankivsk, in western Ukraine, as far as possible from the Russian border.
Then in 2019 the couple bought a house in a peaceful agricultural village near Zhytomyr, where they had many relatives.
"It was a bigger change than always living in an apartment in a big city, but we planted a garden and took three cats," she said.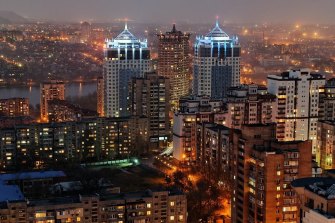 When war broke out on her doorstep in February, Elena and her husband were not going to leave the country.
"When people were leaving Kyiv to go to the western border to get to Poland, the highways were killed," she said.
"Only 400 kilometers could be covered in 30 hours.
"Our village was on the road, so we opened the door for people we could help, whether to stay the night, eat or just relax."
Ukrainians are very proud of their nation.
Loading
"Ukrainians are peaceful people, but in times of danger we become warriors," Elena said.
"We have come together as a nation to defend our homeland and its freedom from a cruel and inhuman enemy."
But she feels a deep sense of humiliation because of the fundamental rights that Russia has taken away from her.
"This feeling is impossible to overcome," she said.
"We had a night curfew. Had to close the windows, could not turn on the light because of the danger when the enemy saw even the slightest hint of light.
"February is winter, so we spent most of the time in complete darkness.
"Air raid sirens go off all night, warning you to go to your basement. It was tiring. "
Helen's 90-year-old mother was unable to seek safety in the basement; the winter chill meant the bottom was too cold and she was too frail to go down the stairs.
Fleeing to safety
When Russian rockets fired on the Zaporozhye station – the largest nuclear power plant in Europe – a week after the war, Elena's daughters asked her to leave.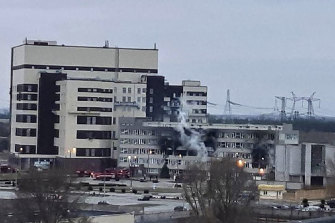 A neighbor fighting for Ukraine also warned them that their territory was under threat of occupation.
That night they decided to cross the border into Poland, which opened its arms to Ukrainians seeking asylum.
"How to pack a life in two or three hours?" Said Alena.
"We took our cats and some food because I knew there were long queues at the Polish border, and it took people days to get through it."
Elena said that the removal of the Ukrainian flag, which was proudly flying near her house, was especially painful.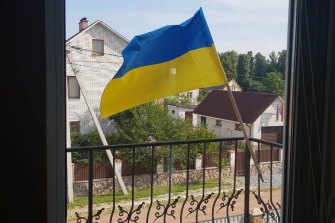 "Knowing that the enemy could enter your house and take away your flag was unpleasant," she said.
"When I unpacked my bag in Poland, I saw that I had brought with me all the flags and embroideries – Ukrainian traditional embroideries.
"These were certainly not the most necessary things, but I could not bear the thought that the enemy was destroying our national symbols."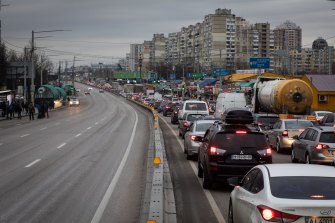 Elena said her mother had never traveled abroad, and now in her 90s she came with her to Perth.
"I am very grateful to the Australian government for giving us visas and welcoming us and many other Ukrainians who have come here for security," she said.
But not her whole family is safe here in Australia.
Her father-in-law did not want to leave his home in the second largest city in Ukraine, Kharkiv.
He is now in Zhytomyr with his husband Elena. It is considered a "safe" place, but is not really safe anywhere in Ukraine, she said.
A school, hospital and industrial infrastructure were destroyed in Zhytomyr.
"After spending months in basements, they are now ignoring air raid sirens during the day and continuing their daily activities," she said.
"They know you need to grow food. There are many people who do not have access to shops and rely on volunteers who bring food and medicine. "
Loading
The oppression of her people by Russia spans generations of Helen's family.
Her great-grandmother's house and farmland in southern Ukraine were confiscated when the Communists came to power a century ago and nationalized the land.
"Having no land or money to support their families, they came to the Donbass to work in the mines," she said.
"My grandmother, who was then only 14 years old, was forced to work underground in mines up to 1,000 meters deep.
"They were allowed to get up only once every two weeks.
"She hated those memories."
Elena said that the hatred for the Russians was huge.
When Russia invaded the Donbass and annexed Crimea in 2014, it cut off all contact with those it knew in Russia.
"In the Ukrainian language there is a word of the strongest level of hatred – lut," she said.
"But, unfortunately, most Russians are unable to hear anything other than what the Kremlin-controlled media is telling them.
"They are under the influence of constant propaganda and support an unjust war against Ukraine."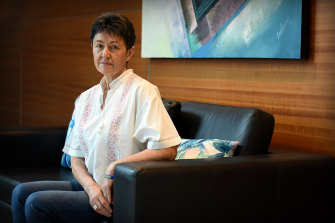 Elena said that Ukrainian refugees felt obliged to tell the world about the war.
"Ukraine cannot stop this monster without the help of our international friends," she said.
Loading
"We very much appreciate military and humanitarian support, but as a country at war, we still need more weapons to protect ourselves from this evil attack and restore peace in our homeland."
Elena remained optimistic that Ukraine would win and that her homeland would be free again.
I quote our President Vladimir Zelensky: "Good will defeat evil, and light will overcome darkness."
The Morning Edition newsletter is our guide to the most important and interesting stories, analysis and understanding of the day. Register here.
https://www.watoday.com.au/national/western-australia/olena-already-fled-the-russians-once-now-she-watches-from-perth-as-her-homeland-suffers-20220516-p5aloe.html?ref=rss&utm_medium=rss&utm_source=rss_feed