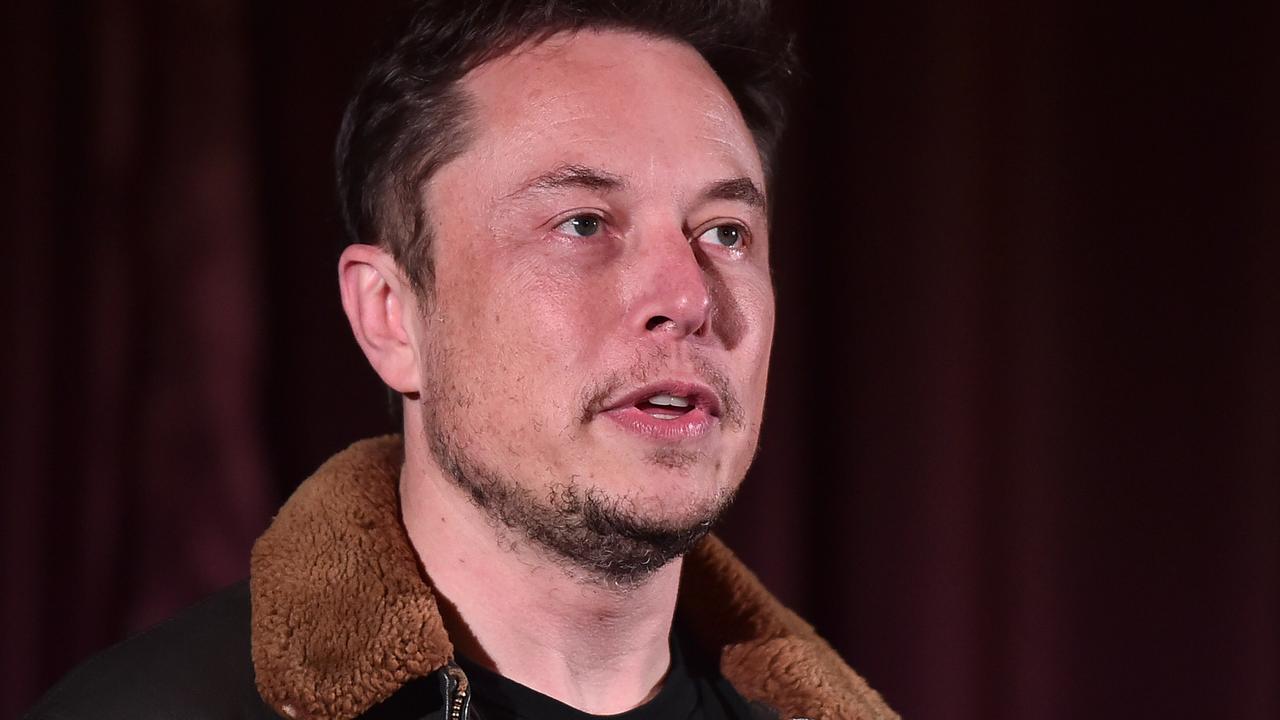 Elon Musk has completed a AU$68 billion takeover deal for Twitter, firing the company's CEO and CFO and ending a long-running tug-of-war with the social network's board just before a key deadline, according to a report.
According to the Wall Street Journal, citing unnamed sources, Musk finally sealed a deal to take over the struggling social network late Thursday, ousting CEO Parag Agrawal and chief financial officer Ned Segal.
Mr. Agrawal and Mr. Segal were reportedly in the building when the deal was struck and were "walked out of the building."
The head of legal policy, trust and security, Vijaya Gade, the woman who made the decision to permanently ban Donald Trump from Twitter, was also fired.
Ms Gadde's firing is seen as significant because of Musk's plans to strengthen free speech on the platform – a move that some believe could lead to the former US president's account being reinstated.
Her role included addressing issues such as harassment, misinformation and harmful speech. She is known for her involvement in Twitter's decisions and policies, such as its approach to issues such as harassment and hate speech, and important Twitter decisions.
The tech giant first blocked Trump's Twitter account last January, finally stepping up its crackdown on his social media posts, which it said encouraged and supported those who rioted at the US Capitol.
Ms Gadde, the company's head of legal, policy, trust and security, said on Twitter: "The @realDonaldTrump account has been permanently suspended from Twitter due to the risk of further violence. We've also published an analysis of the policy's application — you can read more about our decision here."
The settlement between Musk's legal team and Twitter's board was reached less than a day before a 5 p.m. Friday deadline set by Delaware Court of Chancery Judge Kathleen McCormick. Without the deal, Musk and Twitter would have faced different sides of the November lawsuit.
Under the terms of the deal, Musk will buy Twitter at an initially agreed price of A$84.00 per share. Musk promised to take the company private and change the platform to focus on free speech.
During the week, Musk signaled that he intended to complete the takeover deal. The eccentric billionaire changed his Twitter bio to "Chief Twit" and posted a video of himself breaking into Twitter's San Francisco headquarters with a sink.
Musk's involvement has reignited a spat with Twitter employees, who fear he will implement mass layoffs and other cost-cutting measures as he restructures the company's business.
The Tesla boss has taken steps to reassure skeptics. During his office visit, Musk said he has no plans to cut 75 percent of Twitter's workforce after taking over, as reported by the Washington Post.
Musk also posted a lengthy message to Twitter's advertisers, saying he had no intention of turning the social media platform into a "free-for-all hellscape." Critics suggested that Musk's aggressive stance on free speech would allow voices of extremism to flourish on the platform.
"The reason I bought Twitter is that it's important to the future of civilization to have a common digital town square where a wide range of beliefs can be discussed in a healthy way without resorting to violence," Musk said.
Musk's co-investors, including Oracle co-founder Larry Ellison and Saudi Prince Alwaleed bin Talal, are putting A$11 billion into the deal. Banks including Morgan Stanley and Bank of America are covering A$20.3 billion in debt financing.
During Tesla's earnings call earlier this month, Musk acknowledged that he was "obviously overpaying" to buy the firm, but added that he believes "Twitter's long-term potential is orders of magnitude greater than its current value."
While Musk's long-term plans for Twitter remain murky, the executive described the company as an "accelerator" for his goal of creating an "app for everyone" called X. The app is believed to mirror Tencent-owned social media app WeChat . , which offers a wide range of services, from payment to food delivery and ride sharing.
Musk said earlier this month that the Twitter acquisition would "probably speed up X by 3-5 years, but I could be wrong."
The sealed deal follows a months-long saga that began in April when Musk announced he had acquired a significant stake in Twitter. By April, Twitter's board of directors accepted Musk's offer to buy the company for A$84.00 per share, or A$68 billion.
Musk later tried to back out of the deal, citing concerns about the number of spam bots in Twitter's user base and accusing the company of withholding key information about the problem. In July, Twitter's board sued Musk in Delaware Chancery Court to enforce the initial A$68 billion deal ordered by the court. As the trial approached, Musk reversed course again and made it clear he would honor the original agreement.
This article originally appeared on The New York Post and was reproduced with permission.
Originally published as Elon Musk takes over Twitter and fires executives, CEO Parag Agrawal
https://www.heraldsun.com.au/business/elon-musk-completes-44b-twitter-takeover-begins-firing-execs/news-story/9f349f2b11385da479eacbfd59bbd54b