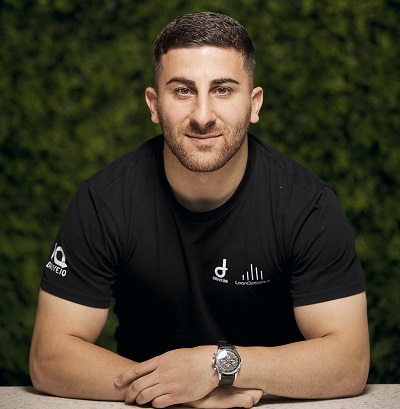 Julian Fayad, Founder and CEO LoanOptions.aihas been announced as a finalist in the 2022 Sydney Young Entrepreneur Awards.
LoanOptions.ai it's the smartest and most transparent loan market in Australia. LoanOptions.ai uses artificial intelligence and sophisticated algorithms to present customers with all the best loan offers. The credit offers shown are only those for which they are eligible based on their specific circumstances. As a result, consumers save thousands of dollars, hours of time and research, and avoid a negative impact on their credit score.
Julian Fayad is also a partner in many other successful ventures. He has established himself as one of Australia's most innovative entrepreneurs in the fintech industry.
Julian said: "I'm delighted to receive this recognition, but honestly it wouldn't be possible without my amazing team and the people I consider my second family. We're determined to really tackle the lack of transparency in the financial industry, and while we still have a long way to go, together we've helped thousands of Australians get much better credit. You no longer need a degree in finance to be able to navigate the complicated and tedious process of applying for a loan."
The 2022 Sydney Young Entrepreneur Awards will be held on November 4 at the Ivy Ballroom, Sydney.
https://australianfintech.com.au/fintech-entrepreneur-julian-fayad-named-a-finalist-in-the-sydney-young-entrepreneur-awards/