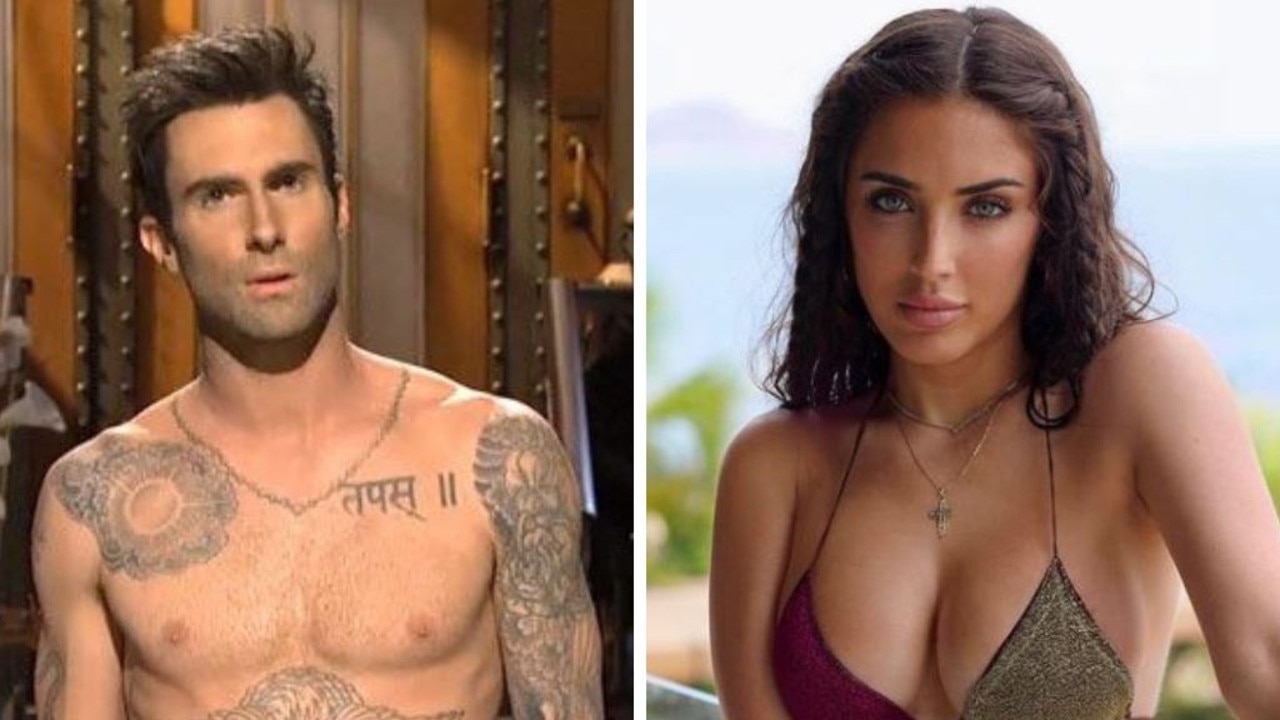 A fifth woman has come forward and claimed that Adam Levine struck up a flirtatious conversation with her on social media.
Ashley Russell, who runs a fitness Instagram account with just over 4,100 followers, claimed earlier this year that the Maroon 5 singer was viewing her stories, liking her posts and even messaging her directly. New York Post reports.
Speaking to the Daily Mail in an article published on Wednesday, the 21-year-old claimed he would text her "almost every night around 10pm".
"I checked every time I posted a story, which was every day, and it was always viewed by them," Ms. Russell, who was just 20 at the time, said in an interview.
"He mostly likes stories about pops and will always respond with something to do with feet or a day at the gym."
In a series of screenshots which captured alleged conversations between Levine, 43, and Ms Russell, he first texted her: "Leg day. The most important and the easiest to miss."
Later in their conversation, he allegedly asked her, "You're in college, right?" before adding "Nice leg work. #commitment."
Ms Russell told the publication that she found it "strange" that Levine was allegedly talking to her, but she wanted to continue their conversation to see how far she could take him.
She claimed: "He said he found me from his Discover page on Instagram because he's 'big into fitness' and I have a fitness account. I knew it was weird, so I wanted to keep going to see if it got any worse.'
"When I told him he would be caught DMing girls like me, he stopped messaging me," she claimed.
Despite the fact that he no longer spoke to her, the singer will allegedly still watch her stories.
"I believe that this is the true meaning of disrespecting a woman. I'm very sad that he's married and engaging in this immaturity," she told the publication, adding that she found it strange that he was talking to her, "given his age and [that] he is married."
"I wonder what his [feed] looks like … all young women? It's very strange for me," she concluded.
A representative for Levine did not immediately respond to Page Six's request for comment.
Ms Russell joins four other women who have come forward with claims against the father-of-three.
The first woman, Instagram model Sumner Straw, said she felt "exploited" after allegedly having an affair with Girls like you singer when he was married to Behati Prinsloo.
She also claimed on Page Six exclusively that she and Levine had a "physical" relationship after she "graduated from college in 2021."
This article originally appeared in New York Post and was reproduced with permission
Originally published as The 21-year-old fitness model has become the fifth woman to claim that Adam Levine sent her flirtatious messages
https://www.dailytelegraph.com.au/entertainment/celebrity/fitness-model-21-is-fifth-woman-to-claim-adam-levine-sent-her-flirty-messages/news-story/038dc5a066a526bb38c6bb7c1ec33297