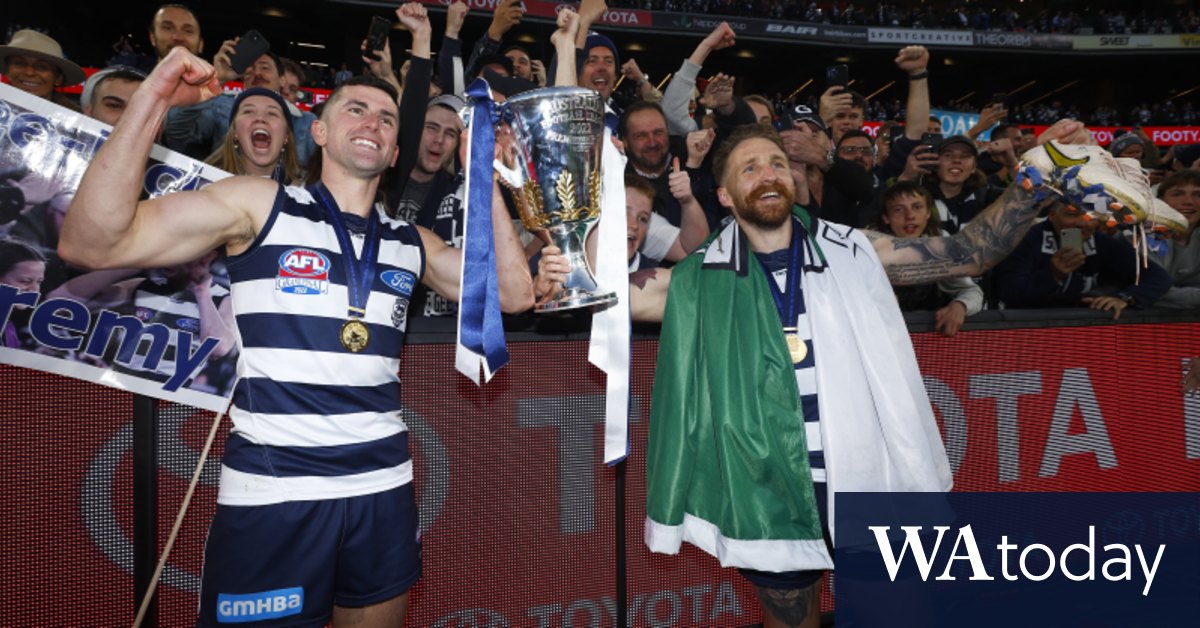 Geelong defender Mark O'Connor has returned to his native Ireland to help his local Gaelic side Dingle advance in the Kerry County Senior Football Club Championship, just 14 days after winning the AFL premiership.
The Cats player helped Dingle to a 10-point win over Dr Crokes in Saturday night's quarter-final to reach the semi-finals.
A host of Geelong teammates were there to support him from the stands, including Zach Guthrie, Mark Blicaus and Jack Henry.
Brisbane Lions rookie Davidos Ousis has also returned to Kerry to play and Dingle manager Padraig Corcoran told Irish reporters earlier this week that it would take some patience to integrate those returning to the AFL.
"I think the level of expectation, especially for Mark, is high. I think we need to remember that one, he's coming from having played a full season in the AFL and two, I think he's played one game of footy in five or six years," Corcoran said .
"Mark is a fantastic footballer, as is Davidos, but it will be difficult for these guys.
"They are good footballers, but it should be warned that they haven't played football in a long time. The level of expectation from them is to hit the ground running, but we have to respect that they have been away from the game for a number of years."
However, O'Connor made an immediate impact and was one of Dingle's eight scorers in the quarter-final win, his first competitive game in Gaelic for four years.
https://www.watoday.com.au/sport/afl/premiership-cats-helps-gaelic-side-to-victory-14-days-after-winning-afl-flag-20221009-p5bob4.html?ref=rss&utm_medium=rss&utm_source=rss_feed