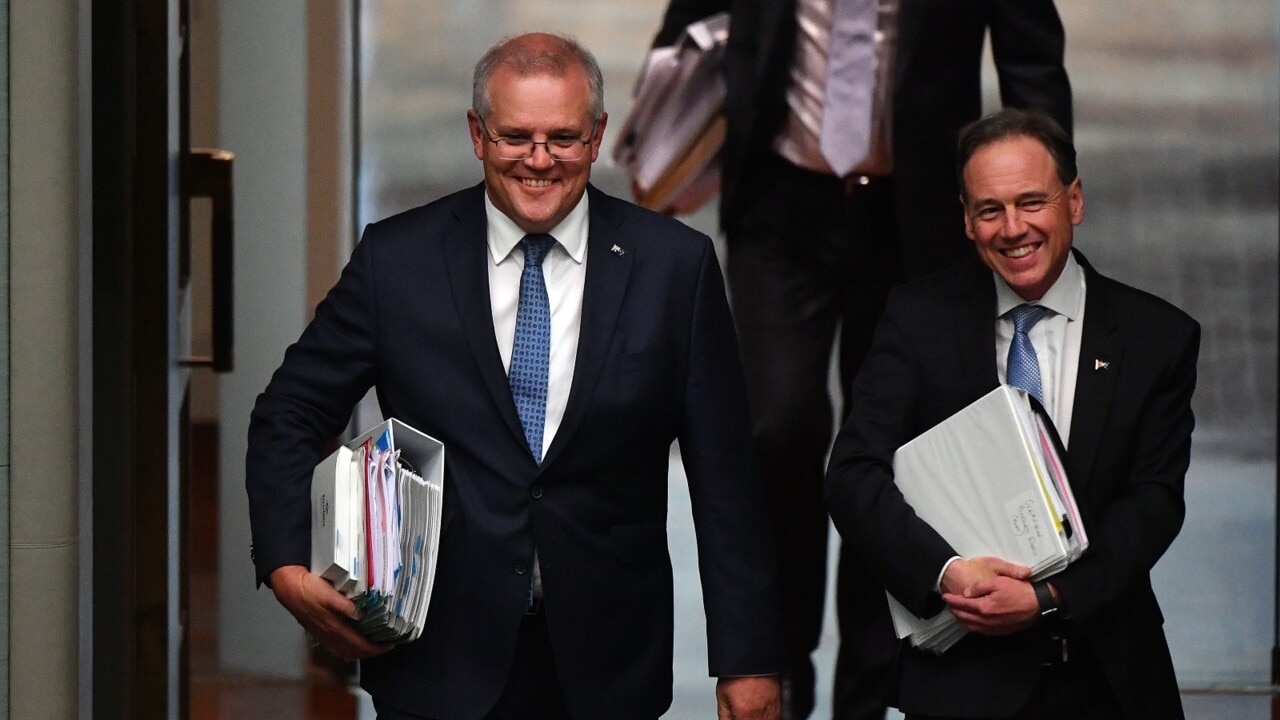 Former Health Secretary Greg Hunt has responded to former High Court judge Virginia Bell's questions about Scott Morrison's secret appointments to several portfolios, Sky News political editor Andrew Clennell reports.
"Earlier, our colleague Ashley Gillan had a meeting with former health secretary Greg Hunt where she took the opportunity to get his first comments on the Scott Morrison secret ministries scandal," Mr Clennell said.
He said Ms Bell was expected to report back on the matter by the end of this month.
"Mr Hunt was the only minister who knew he was sharing portfolios with the Prime Minister after Mr Morrison said he needed to share powers with him under the Biosecurity Act.
"Greg Hunt says there is always a need to review these decisions … and that he has responded to Ms Bell's questions."
https://www.cairnspost.com.au/news/national/greg-hunt-questioned-about-morrisons-secret-ministerial-appointments/video/649472fa5b507a69fad36ae57dc6c179