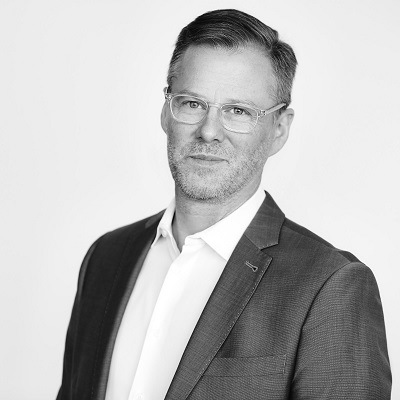 Home equityAustralia's leading provider of equity superannuation, has announced the completion of a US$37.6 million Series C capital raise, with Genworth Financial Mortgage Insurance as a strategic partner in the venture.
Genworth joins Legal & General UK (L&G) as strategic investment partners at Household Capital.
Home equity Chief executive Dr Joshua Funder (pictured) welcomed Genworth as a strategic investor, saying the fundraising allows Household Capital to continue to meet growing demand from Australian retirees who want access to responsible, long-term funding to meet their retirement needs. needs.
"Genworth understands the property market in Australia and has deep knowledge of mortgages and risk assessment," Dr Funder said.
"Pension funding has an important role to play in meeting the needs of an aging population, particularly as many Australian retirees do not have sufficient funds in their superannuation accounts because mandatory employer contributions only started in 1992."
Genworth chief executive Pauline Blythe-Johnston said: "Genworth is delighted to enter into a strategic partnership with Household Capital. This investment represents a significant step toward achieving our goal of accelerating financial prosperity through home ownership.
"Genworth is committed to helping Australians through a range of solutions at all stages of their real estate journey. Our strategic partnership with Household Capital, together with L&G's deep experience in capital issuance, will enable us to deliver on this commitment to Australia's retirees."
Lisa Griffin, Genworth's chief commercial officer for new ventures, will join Household Capital's board of directors.
Lorna Shah, Managing Director of Retail Pensions, Legal & General, said: "We welcome the addition of Genworth to Household Capital as a strategic partner. Australia's equity market is extremely promising and Household Capital is at the forefront of expanding the retirement funding and housing options available to Australian retirees."
Dr Funder said with the completion of the Series C capital increase, Household Capital was now focused on increasing its share of the equity superannuation market and improving access to long-term superannuation options for people across Australia.
"Together with our strategic partners Genworth and L&G, Household Capital looks forward to providing financial assistance to retirees and delivering on our mission to help Australians Live Well at Home."
"About five million Australians, or about a fifth of the population, are currently retired, and today this group has more than $1 trillion in assets," Dr Funder said.
"Shareholder capital is the missing link in the national system of pension financing. We work closely with financial advisors and brokers to provide their clients with access to capital and enhanced retirement income. The high level of service we offer to financial advisors and their clients is at the heart of our success."
Raising equity gives older Australians flexibility and choice. This gives them the opportunity to "prepare" for retirement: financially, by refinancing their existing mortgage or other debt, or by renovating their home so that they can live comfortably and safely at home. It's important to note that during times of market volatility, retirees can use equity instead of income-producing assets, preserving the longevity of those assets.
A number of Household Capital's well-established retirement clients are using their home equity to be the bank for mum and dad to help their children or grandchildren buy their first home, pay off their mortgage or pay for their education.
October 13, 2022 Home equity was announced as runner-up (after global financial giant Visa) in the AFR Boss Innovation Awards in Banking, Pensions and Financial Services.
In December 2021 Household Capital has completed a $300 million financing package provided by Citi, one of the world's largest banks, and IFM Investors, a global fund manager owned by the industry's super-owners.
https://australianfintech.com.au/household-capital-closes-37-6-million-raising-and-enters-strategic-partnership-with-genworth/