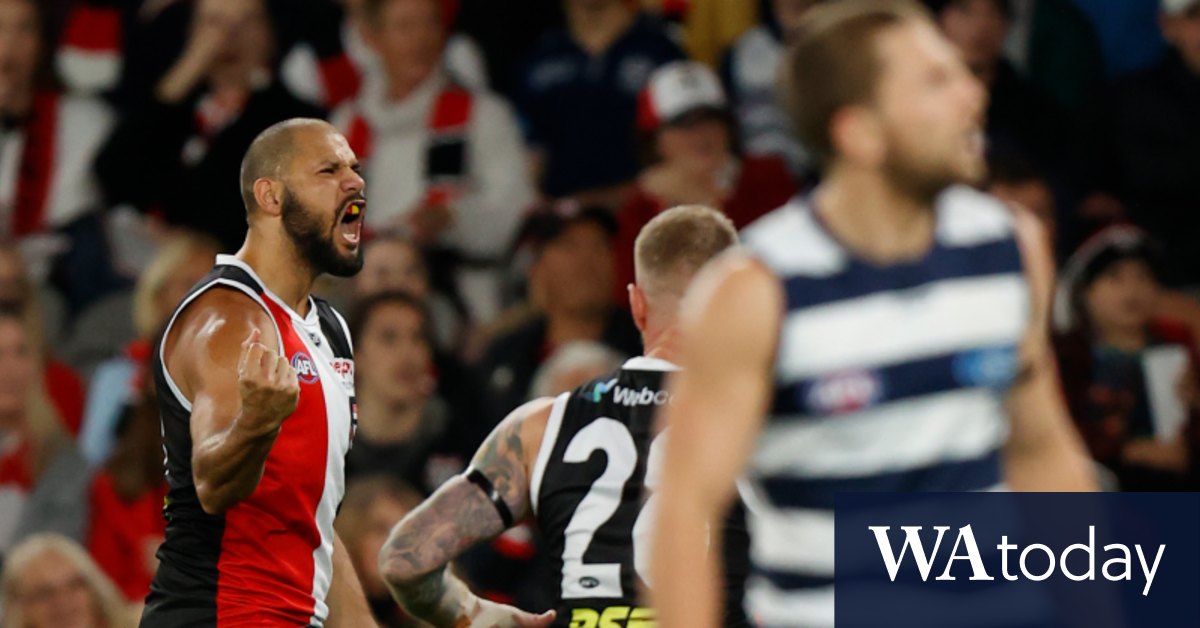 St. Kilda will be sweating over a scan on Captain Jack Steele's shoulder, and Jack Higgins will have another concussion battle The Saints interrupted a six-year losing streak against Geelong.
The Saints turned a 16-point deficit in the break into a 10-point win at Marvel Stadium, breaking a two-game losing streak and improving the win-loss record to 6-3, ensuring they were firmly in the top four. It was also their first win over the Cats since the 14th round of 2016.
Saints coach Bret Ratten praised his team's commitment and readiness to resist.
"Defeat and defeat two in a row, it was a pretty important game for us. Probably in the first half I felt that the game was going on their terms. We had moments, but there was no real sense of smell, we were quite soft, and then in the third quarter it happened, "Ratten said.
"We started winning competitions, we started running with the ball, we became active in the game, from both ends, forward and forward."
Steele showed tremendous determination to play after damaging an AC joint, while Saints will be keeping a close eye on Higgins.
Ratten said the little forward got a concussion from Tom Stewart in the first term. He played on, then withstood Jake Well's thigh and shoulder and asked to be appreciated. He then failed a concussion test. The second incident will be reviewed by a match review officer.
"He knocked a little, but it was up to the second quarter before he started to feel bad … he asked the doctors and they did a scan and he couldn't do it," Ratten said.
"It was a normal standard concussion – just a knock."
https://www.watoday.com.au/sport/afl/from-bland-to-bold-ratten-praises-saints-flair-as-club-sweats-on-steele-higgins-injury-concerns-20220513-p5al0t.html?ref=rss&utm_medium=rss&utm_source=rss_feed