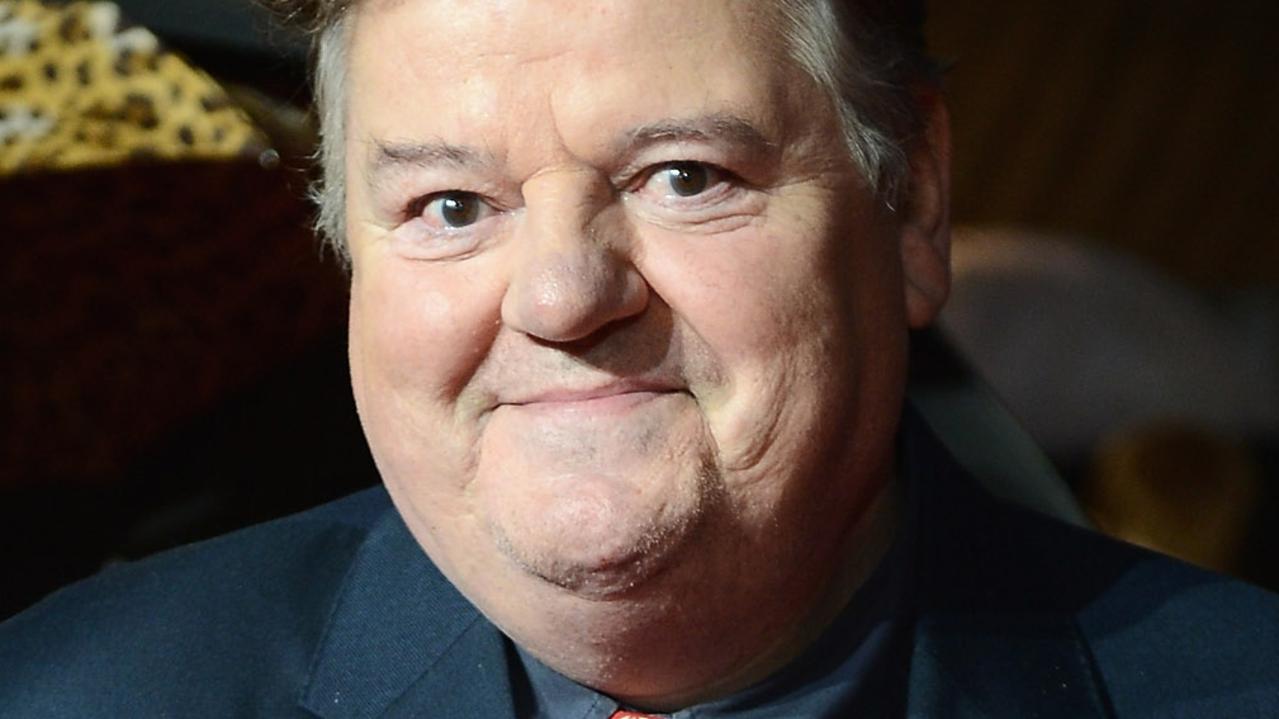 For generations of moviegoers, Robbie Caltrane will always be Rubeus Hagrid.
As the burly and good-natured squire from the Harry Potter films, Coltrane endeared himself to fantasy fans who watched him play Hagrid in eight installments of the mega-hit franchise.
This could be a defining role in his career.
Coltrane's death at 72 after two years, ill health led to a wave and memories of a versatile and respected theater.
But it may be that his most famous role, which he only took after being persuaded to do so by his children, overshadowed a varied career that spanned everything from sketch comedies to serious dramas.
Here are some Coltrane performances you may have forgotten about.
GoldenEye and The World is Not Enough
Caltrane traded his Scottish brogue for a playful Russian in the first and third James Bond films under Pierce Brosnan.
In the role of Valentin Dmitrovich Zukovsky, Coltrane played the moral ambiguity of the former KGB agent. He was useful, but could Bond trust him? Now a mob figure, the ex-spy didn't want to do Bond a favor, but saw the potential for profit in the collaboration.
When he returns to The World is Not Enough, Caltrane gets more to do. His character must choose a side in the growing conflict and thwart Elektra's plan. But it is his death scene – and his final act – that cements Zukowski (and Coltrane) in the legacy of Bond adventures.
A burglar
For fans of British television, Coltrane's run in three seasons (and two specials) of Cracker remains in their memory.
From 1993 to 1995, he played the gruff, alcoholic, heavy-smoking Fitz, a criminal psychologist with an extraordinary talent for deduction. He may have been rude, but as is often the case with genius anti-heroes on TV, we still love them (even if we probably wouldn't want to know them in real life).
Coltrane's role was so popular that he won three consecutive BAFTA Awards for Best Actor. The series itself won Best Drama in 1995 and 1996.
Ocean's Twelve
Caltrane only had a small role Ocean's Twelve but it was key at the beginning of the story.
He played Matsui's informant, Danny's associate, who tipped off the master thief about stock certificates. Of course, Matsui was hired by The Night Fox to do just that in a complicated setup, but it was still memorable.
Alfresco
Coltrane's comedic talent was on full display Alfresco, a 1983 sketch series that also served as a launching pad for Stephen Fry, Hugh Laurie, and Emma Thompson. Ben Elton was the main screenwriter.
How about this for a famous company?
Fry wrote on social media today: "I first met Robbie Caltrane almost exactly 40 years ago. I was overwhelmed with awe/horror/love at the same time.
"Such depth, power and talent: funny enough to cause helpless hiccups and beeps when we did our first TV show Alfresco. Goodbye, old man. You will be so missed."
Brave
You didn't so much see Coltrane in Disney and Pixar classics as hear him.
Coltrane voiced the role of Lord Dingwall in the Scottish tale of Princess Merida, and he spoke to the role in the best way possible.
In a 2012 interview about voicing the loud and short character, he said: "Yeah, it's not exactly glam, not what they'd offer Brad Pitt or George Clooney, I look like a haystack."
Originally published as Robbie Caltrane was much more than Harry Potter
https://www.dailytelegraph.com.au/entertainment/celebrity/robbie-coltrane-was-much-more-than-harry-potter/news-story/53530fd8e951ec55e369390709cda257