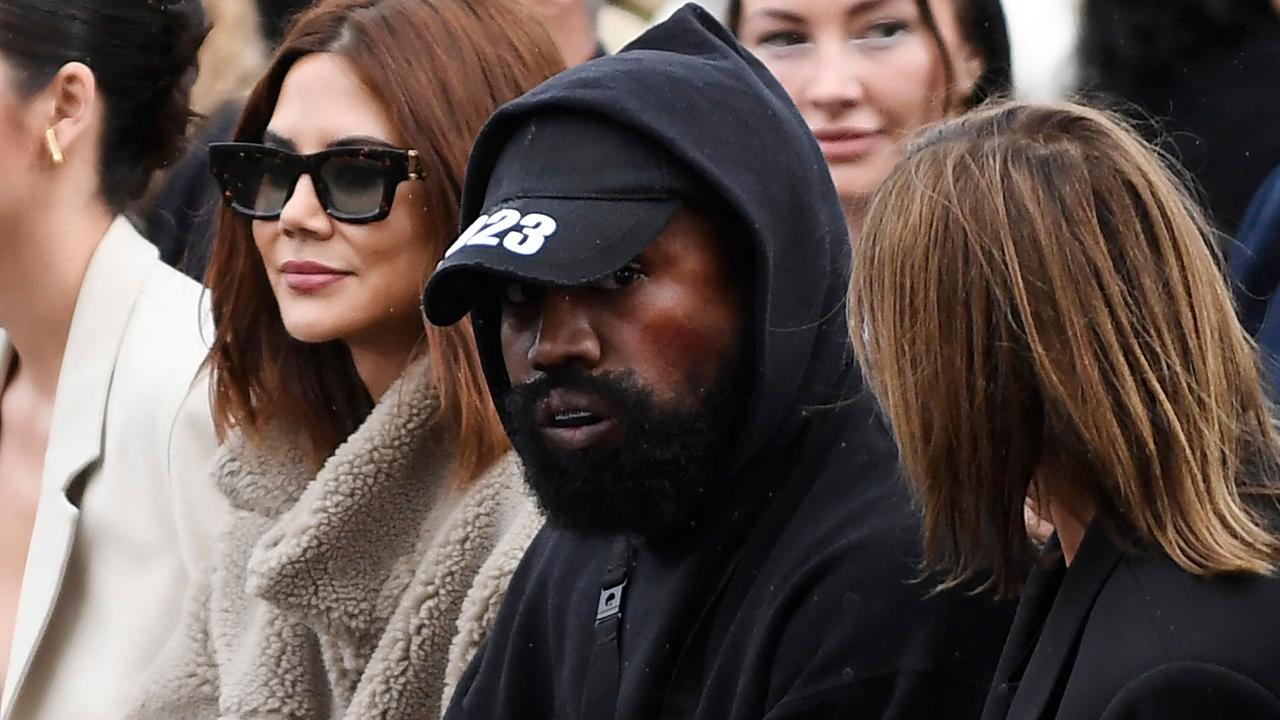 Kanye West's latest Instagram rant included a stunning admission.
"THE WHOLE WORLD KNOWS I'm in love with STAS," the rapper-turned-designer wrote in part Thursday, referring to ex-daughter-in-law Kylie Jenner's best friend, Anastasia "Stacey" Koranikoloff, 25.
Interestingly, West chose to accompany the unprecedented recognition with a photo of Jenner, also 25, at the Balenciaga show at Paris Fashion Week on Sunday.
The 45-year-old Yeezy creator also claimed that he "forced" Balenciaga's director of VIP and couture relations, Johan Fleury, to "sneak" Karanikalou into the brand's runway show, where he made his dirty catwalk debut.
Despite E's claim, Koranikova posed for professional photos ahead of the show, as if to indicate she was an invited guest, Page Six reported.
The blue-eyed bombshell all but confirmed that was the case when she wrote on Instagram two days later: "A dream is an understatement… thank you @balenciaga for having me. THREATENING THE SHOW @demna."
For the big night, Koranikolov wore an all-black suit with skinny pants that transitioned into heeled boots, a hoodie, gloves, and a shoulder bag.
The influencer, who has dark hair these days, gave her locks a messy updo.
She has not yet commented.
This story was originally published Page six and was reproduced with permission
Originally published as Kanye West revealed his crush on the celebrity
https://www.dailytelegraph.com.au/entertainment/celebrity/kanye-west-reveals-his-celebrity-crush/news-story/940199a7672202120198eb1886586218