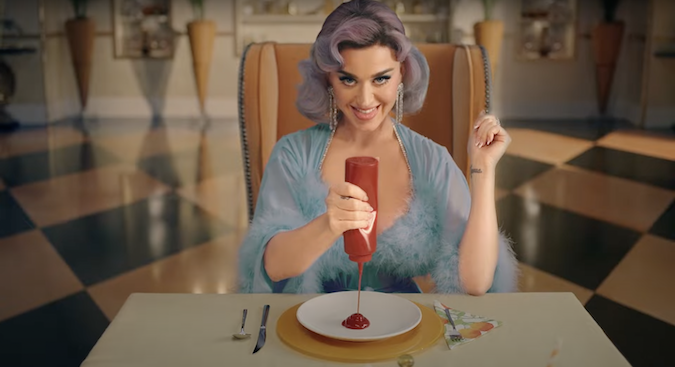 Menulog, a food delivery company, has revealed that Katy Perry will play in her new global company in a video released today.
The full campaign will begin on June 8, during the coverage of the Nine State of Origin tournament. The new campaign is the third iteration of the Menulog jingle "Did Someone Say".
The first version starred Katie Perry's snoop dog (Snoop Lion ?!), which you may remember from "California Gurls".
Following the success of the series led by Snoop Menulog developed by Fr. a company featuring homegrown Australian musicians such as Baker Boy and D'Arcy Spiller.
However, for the new company Menulog wanted a world-renowned superstar. Enter Katie Perry.
The teaser shows short videos showing Muppet-Katie rollerblading, dancing and a colorful pop star getting ready for dinner.
Perry says that "working with Menulog was a really fun and natural experience".
"For me, a takeaway order is a normal Saturday night," Perry says.
"It was interesting to direct this into a video that is a combination of things that bring joy to my life: bright poppy colors, wild outfits and puns that sing to a memorable tune."
Simon Cheng, Marketing Director of Menulog, spoke about the company.
"Katy Perry brings unprecedented stellar power, and her playful nature compares to ours. After the huge support of fans of each version of the track, we believe that Australians will like this new option. Stay tuned for the June 8 disclosure. Delicious to eat! "
It looks like a match made in heaven. Be sure to track new ads by origin, as well as on social and digital platforms.
https://www.marketingmag.com.au/news/katy-perry-cast-in-menulogs-new-global-campaign/