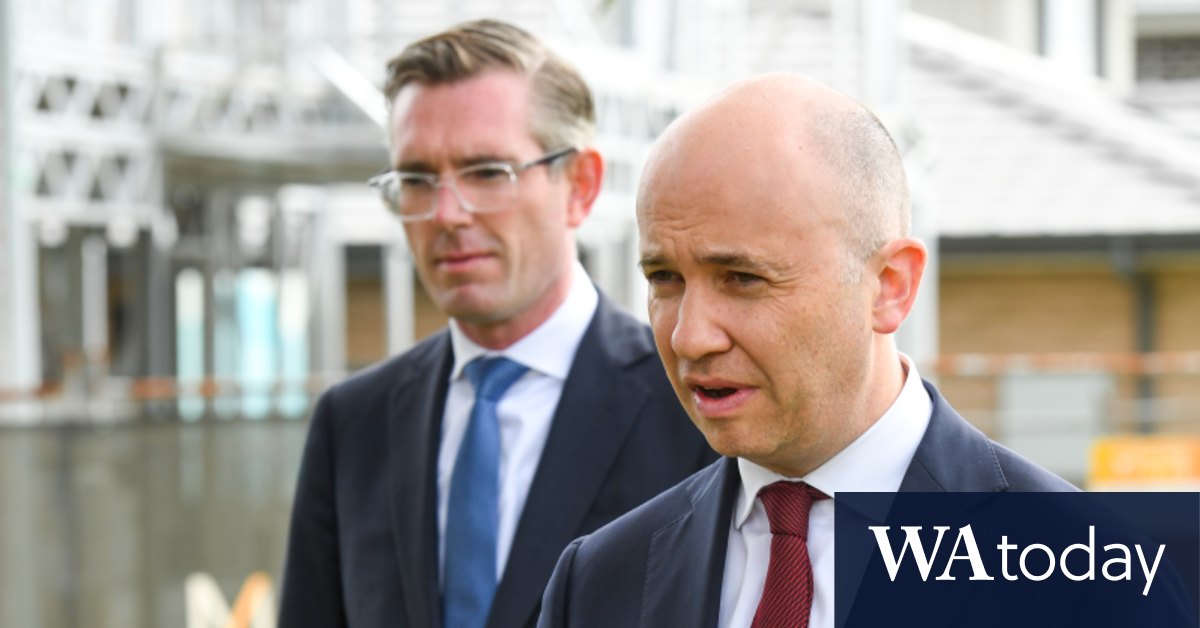 New South Wales has accused the federal government of politicking and favoring state Labor after it received just $1 billion in infrastructure funding, while Victoria collected $2.5 billion and Queensland $1.47 billion.
Premier Anthony Albanese and Infrastructure Minister Catherine King confirmed on Sunday sharing the federal government's $9.6 billion in infrastructure spendingwhich will form the centerpiece of the Budget on October 25, the first since Labor came to power.
NSW Treasurer Matt Keane has accused Canberra of a policy of handing out funds to states with Labor governments.
"It's no coincidence that Queensland and Victoria – both Labor states – receive significantly more funding than the only mainland Liberal state," he said. "It was New South Wales that carried the nation during COVID, it was New South Wales that took the lion's share of overseas arrivals and yet the Commonwealth is screwing us over, just like with GST revenue."
NSW Transport and Western Sydney Minister David Elliott said the state government had handed over to the Albanian government a long list of infrastructure projects in desperate need of funding in western Sydney, around the Aerotropis and in regional NSW.
"It's time for the federal government to stop playing favorites when it comes to allocating taxpayer dollars and prioritize spending where it's most needed," he said.
Federal Infrastructure Minister Catherine King said this to the ABC Insiders program on Sunday that Labor has not seen many of the projects proposed by the New South Wales coalition government partly because of the contentious relationship between the two.
"We've had a slightly different relationship in opposition with the Victorians than we have with New South Wales, so we haven't really had many projects on the table from the opposition with them," she said. "But we will be talking to the NSW government ahead of the May budget about where their priorities are."
NSW Infrastructure Minister Rob Stokes said the funding was $122 per person in NSW – the nation's most populous state – while the Northern Territory, which was due to receive $2.5 billion, received $10,729 per person. of each of the 233,000 citizens.
https://www.watoday.com.au/politics/nsw/we-re-getting-dudded-kean-accuses-canberra-of-favouring-labor-states-with-infrastructure-spending-20221016-p5bq68.html?ref=rss&utm_medium=rss&utm_source=rss_feed