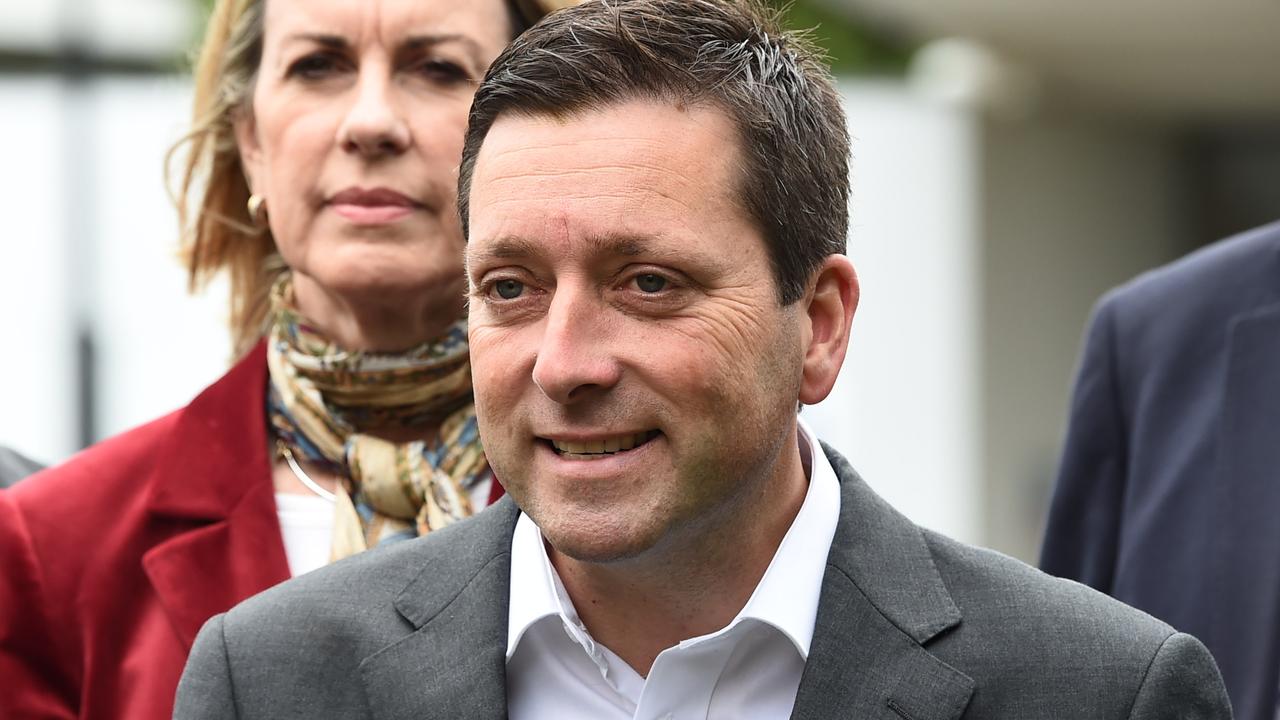 Victoria's Opposition Leader has unveiled an ambitious plan to transform Geelong's health offer four weeks after the state election.
Matthew Guy made the announcement on Thursday morning, detailing how his government would build a new women's and children's hospital for the city if elected.
Mr Guy also promised to install a new 800-space car park for University Hospital staff and patients and commission a feasibility study for a new second hospital to serve the area.
He said the project would be funded by redistributing money from the government's commuter rail loop.
"As Premier, my first priority will be to address the health crisis and ensure all Victorians can get the health care they deserve," Mr Guy said.
"We will do this by de-prioritizing the $35 billion Cheltenham to Box Hill rail line and instead invest in vital health projects like this suite of solutions for Geelong."
Opposition health spokeswoman Georgie Crozier said the Liberals were focused on fixing Victoria's health crisis if elected.
"Our plan is not only about building new and upgraded hospitals, but also about supporting and expanding our dedicated workforce," Ms Crozier said.
Earlier this year the State Government committed more than $500 million to deliver new and expanded services for women and children in Geelong.
This will lead to the construction of new facilities on the grounds of University Hospital Geelong and will house a new children's inpatient unit.
The plan also includes a new neonatal and patient care unit, specialist outpatient clinics and four new operating theatres.
The start of work is expected at the end of 2022.
It comes after New South Wales Liberal Premier Dominic Perrotte met Victorian Labor leader Daniel Andrews across the border in Albury on Thursday.
The duo were there to announce that both states will fund the $558 million redevelopment of Albury Hospital.
The facilities will be backed by $225 million from each state, on top of the $108 million already committed by the NSW and federal governments.
Originally published as The Victorian Liberals are promising to build new health facilities in Geelong if elected
https://www.dailytelegraph.com.au/news/breaking-news/victorian-liberals-pledge-to-build-new-geelong-healthcare-facilities-if-elected/news-story/3e094bb9d55b130e5263335e1732f5c5