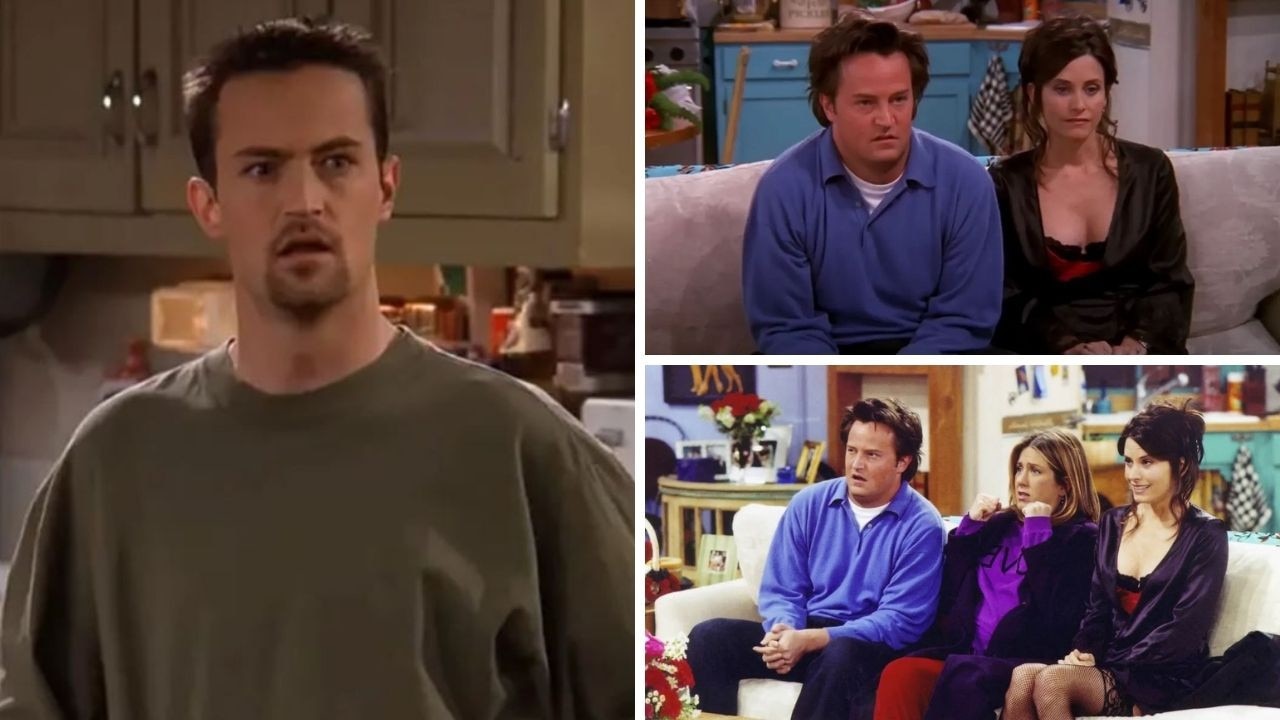 Matthew Perry writes in his upcoming memoir that his look changed over the course of 10 seasons Friends serves as a dead giveaway what drugs he was using at the time.
"You can trace the trajectory of my addiction as you measure my weight from season to season," the actor writes in Friends, Lovers and the Big Bad Deal is released on November 1.
"If I'm carrying a weight, it's alcohol; if i'm skinny it's pills. If I have a goatee, that's a lot of pills.'
Stream more entertainment news live and on demand with Flash. 25+ news channels in 1 place. New to Flash? Try 1 month free. Offer available for a limited time only >
Perry, 53, shares that by the end of the third season of the hit NBC sitcom, in which he played Chandler Bing, he was trying to get 55 Vicodins a day — or he would have gotten "so sick."
The Three to tango the star attributes her extremely thin figure to her opioid addiction, as the drugs suppress appetite and induce vomiting.
He writes that his weight fluctuated between 58 kg and 102 kg during the streak.
Perry's memoir also reveals that one of his stints in rehab occurred right after filming his wedding to Monica Geller (Courteney Cox). Perry shares that he was immediately "taken back to the treatment center … in a pickup truck driven by a sober technician" after the scene was completed.
Despite his best efforts to get sober, the 17 Again star suffered a health scare in 2019 when his colon burst due to the large amount of opioids he was injecting.
"I was put on a machine called ECMO, which does all the breathing for your heart and lungs," Perry recently told People . "And it's called a Hail Mary." No one will survive this."
Perry says he's now 18 months sober, thanks in part to never wanting to live with a colostomy bag again.
This article was originally published Page six and reproduced with permission
Originally published as Matthew Perry: How to tell which drugs I used on Friends.
https://www.dailytelegraph.com.au/entertainment/television/matthew-perry-how-to-tell-which-drugs-i-used-on-friends/news-story/e4266b3d406d59ff1da6cc41562f8f16