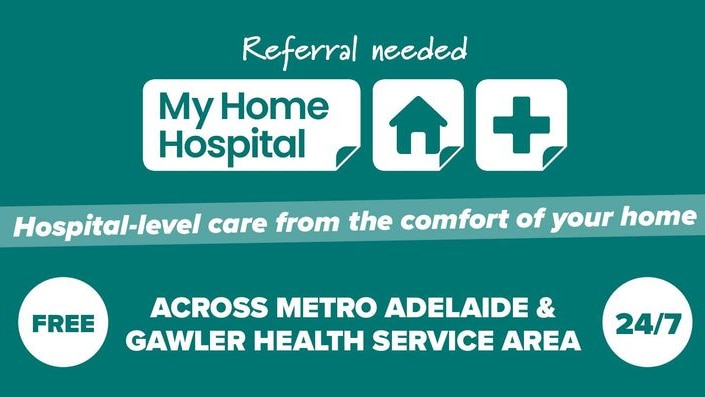 Thousands of patients using South Australian Home Hospital services have been hit by a Medibank cyber attack.
Key points:
The data of millions of Medibank customers was potentially accessed and stolen by hackers
Medibank has arranged a 'hospital at home' service with Calvary for the South Australian Government
Data from 4,400 patients was accessed, according to Wellbeing SA
South Australian government agency Wellbeing SA said about 4,400 patients had their personal and health information accessed in the recent Medibank data leak.
They were part of the My Home Hospital program, which treats people with less serious illnesses in their homes.
It is jointly run by Medibank and the not-for-profit health organization Calvary on behalf of the State Government.
Medibank has apologized and says it will contact patients directly.
At least 4 million Medibank customers across Australia have also had their accounts accessed by hackers and stolen.
My Home Hospital was launched last January with the aim of reducing the number of ambulances and hospital overcrowding.
It initially only served the Adelaide metropolitan area, but last July it expanded to include Gawler, Malala, Two Wells and Freeling.
Wellbeing SA chief executive Lynne Dean said Medibank had previously said the My Home Hospital program was not affected by the data breach.
"Until yesterday we were told there was no impact on our patients. However, this information was revised late last night," Ms Dean said.
"Medibank is contacting all patients affected by the data breach to inform them of the situation and what action they can take.
"My Home Hospital patients who first accessed the service on or after October 13 are not affected by the disruption.
"Patients at my home hospital are the only SA Health patients working with Medibank and therefore the only ones who could be affected."
Loading form…
https://www.abc.net.au/news/2022-10-27/my-home-hospital-program-in-medibank-breach/101586570