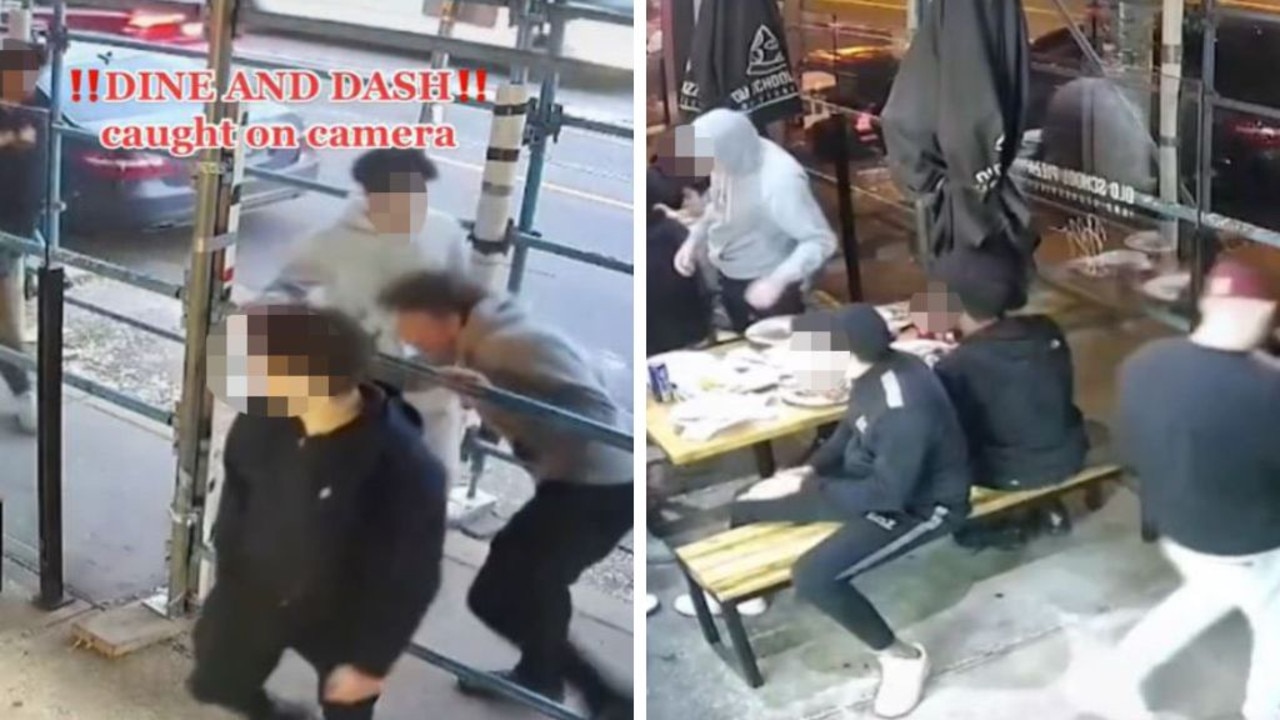 A Melbourne restaurant owner says he forgives a group of boys who allegedly ordered $500 worth of food and then bailed when it came time to pay, but an apology "would be nice".
Old School Pizza & Stone Grill has uploaded CCTV footage from its Coburg restaurant to its TikTok account supposed to have lunch and a dashwhich was viewed 4.4 million times in three days.
The footage was taken at around 8.30pm on October 8 and the group of 12 were reported to police the next day, but the restaurant's co-owner Kamal Swaid does not want to press charges.
Instead, he had a surprising message for would-be thieves.
"Gentlemen, I just wanted to let you know that we're sorry for you here at Old School Pizza, but we just hope you've learned your lesson," he said on Actual business.
"You're welcome here, but it would be nice to apologize."
After the interview, one of the boys reportedly visited the restaurant with his mother, apologized and offered to pay.
Mr Swade accepted the apology but refused the money, hoping instead that a lesson had been learned.
CCTV footage shows the boys greeting each other and then sitting down at one of two tables outside.
They order their food and after clearing their plates, the video shows them leaving the place one by one before the last boy runs after him.
Mr Swade claimed none of the 12 teenagers paid for the meal. He said he had never experienced anything like it in seven years of running the restaurant.
"As a restaurant, we don't charge customers until they finish their meal. We make sure they are happy and satisfied," he explained after the video went viral.
"They came in and even though we were fully booked, we made room for them. We served them, and they ordered what they wanted."
Originally published as Melbourne restaurant owner's shocking message to teenagers after they allegedly had a $500 meal
https://www.dailytelegraph.com.au/lifestyle/melbourne-restaurant-owners-surprising-message-to-teens-after-alleged-500-dine-and-dash/news-story/7f8c2ebb3de91d58869d4884dd2d1915