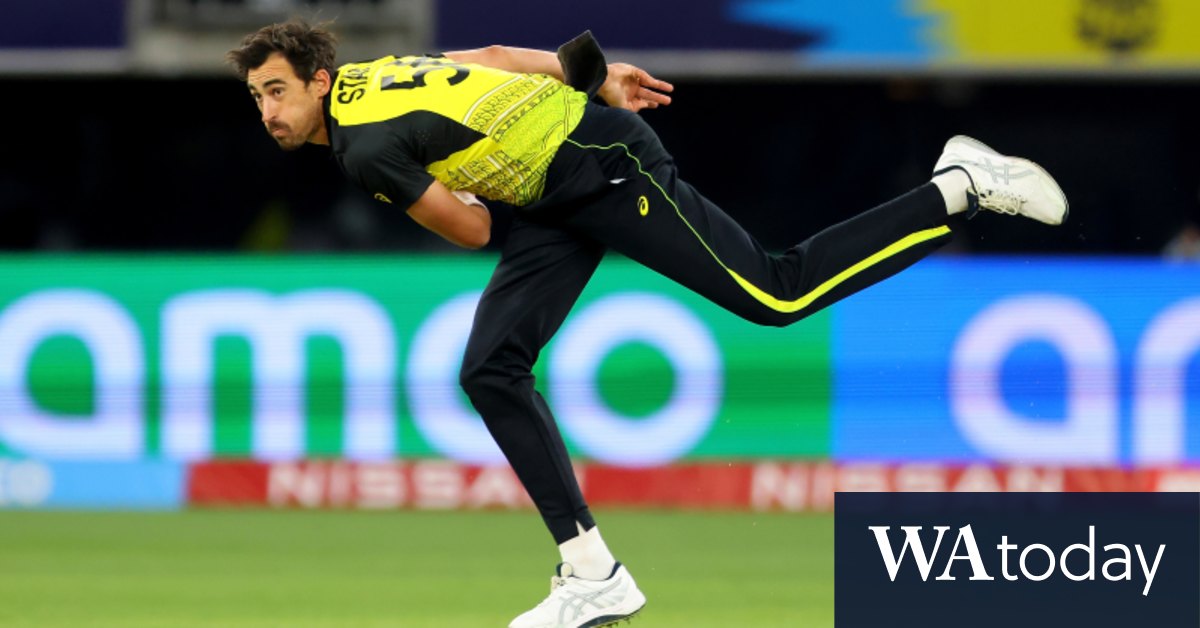 Mitchell Starc would love to take the new ball for Australia at the World Twenty20 and his pair of swinging pearls destroy Ireland's middle order the Gabba provides a reminder of what gave him the role in the first place.
In the two years leading up to this tournament, Starc's T20 returns with the new ball have been solid but not outstanding – 26 wickets at 29.34 at a run-out of 8.38 – and he was badly hit by the opposition's opening on several occasions in last year's World Cup.
A similar result came when he lined out against New Zealand's Finn Allen at the SCG in Australia's opening game of the competition, with captain Aaron Finch and coach Andrew Macdonald choosing between Starc and Pat Cummins based on matches rather than reputation. Starc is clearly still getting used to it.
"This is something new," he said. "I usually take the first move and see if he hesitates. So it's a new role, it's obviously one that started in that game against England in Canberra and a role that Finchey and Ronnie want me to play in the middle [Adam] Zampa.
"I don't think the role changes in terms of trying to take wickets, it's just because of the different sequence of matches through the powerplay and through the middle. The length should probably change, and it probably won't fluctuate beyond those few frames. I still feel the role is to take wickets but at different times with different partnerships.
"We have Josh [Hazlewood] and Pat who are also fantastic with the new ball. I think it's a positive thing that we have a lot of options that might not be my only role or Josh and Pat's only role. It seems to be my role at the moment and I will continue to develop it."
Loading
Interestingly, Cummins has not had much success in games where he has taken the new ball during this period, taking six wickets at 36.16 and conceding 8.68 runs. But it must be said that it is more economical than Starc's 9.16 in T20 World Cup games at the start of the innings. In two games of this tournament, given the new ball, Cummins proved that he is efficient and stingy.
Either way, Starc boosted his chances of resuming the opening match against Afghanistan in Adelaide on Friday by reminding everyone at the Gabba that he has not lost his ability to swing the ball when the conditions are right.
https://www.watoday.com.au/sport/cricket/starc-finds-gabba-swing-in-bid-to-regain-the-new-ball-20221101-p5bums.html?ref=rss&utm_medium=rss&utm_source=rss_feed