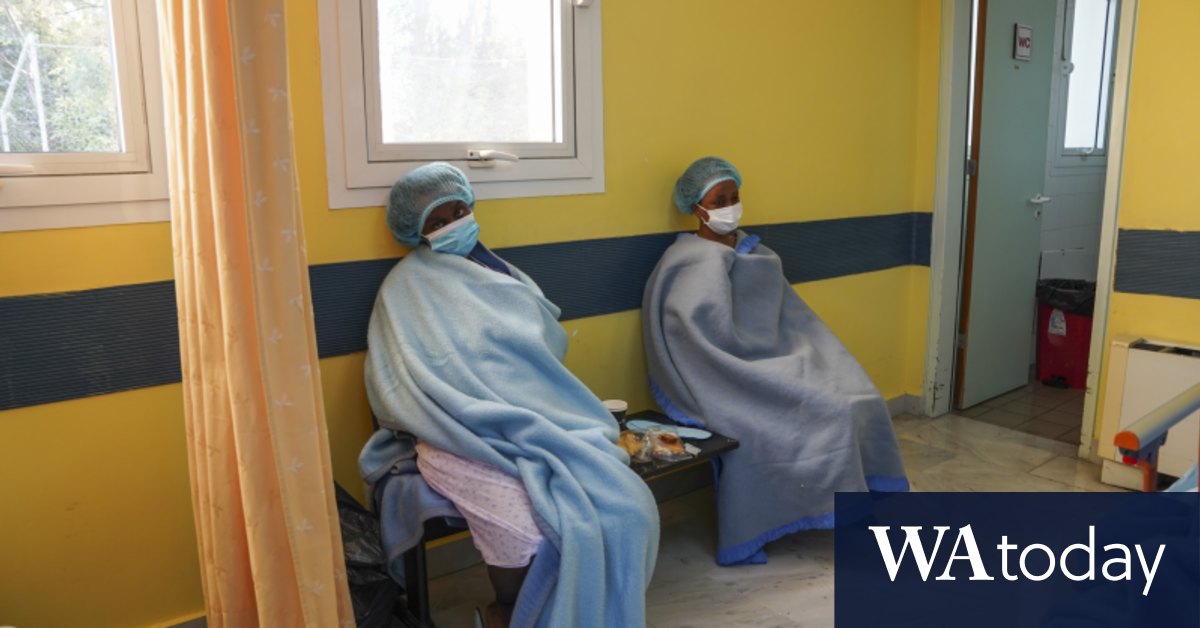 The second rescue operation was launched a few hundred kilometers to the southwest, near the island of Kitira, where the sailboat ran into rocks and sank.
Loading
The bodies of at least four migrants were spotted among the floating wreckage of the yacht under the rocks. The death will be officially recorded when the bodies are recovered, officials said. They added that 80 people from Iran, Iraq and Afghanistan have been rescued, while the search continues for 11 people who are still missing.
With winds reaching 70km/h in the area overnight on Kythira, survivors were pulled to safety by ropes onto steep cliffs, while others were buffeted by waves as they waited their turn on tiny rocks at the bottom.
"All the residents went down to the harbor to try to help," local resident Marta Stataki told The Associated Press.
"We could see the boat crashing against the rocks and people scrambling over these rocks to try and escape. It was an incredible sight."
Kythira is about 400 km west of Turkey and on a route often used by smugglers to bypass Greece and go directly to Italy.
Greece and Turkey are at loggerheads over the safety of migrants at sea, with Athens accusing its neighbor of failing to crack down on smugglers on its coastline and even using migrants to exert political pressure on the European Union.
Most migrants reaching Greece travel from neighboring Turkey, but smugglers have changed routes – often at greater risk – in recent months to avoid the heavily patrolled waters around the eastern Greek islands near the Turkish coast.
"Once again, Turkey's tolerance of groups of ruthless human traffickers has cost human lives," Greek Shipping Minister Yanis Plakiotakis said.
"As long as the Turkish Coast Guard does not interfere with their activities, the traffickers are forcing the unfortunate people without safety measures into boats that cannot withstand the weather conditions, putting their lives in mortal danger."
Turkey denies the allegations and has publicly accused Greece of carrying out reckless deportations known as pushback.
Speaking at the United Nations General Assembly last month, Turkish President Recep Tayyip Erdogan accused Greece of "turning the Aegean Sea into a graveyard" and held up pictures of dead migrant children.
AP
Get a note directlybackgrounds from our foreign ones correspondents about what is making headlines around the world. Sign up for the weekly What in the World newsletter here.
https://www.watoday.com.au/world/europe/more-than-20-dead-dozens-missing-after-two-migrant-ships-sink-off-greek-island-20221007-p5bnv5.html?ref=rss&utm_medium=rss&utm_source=rss_feed