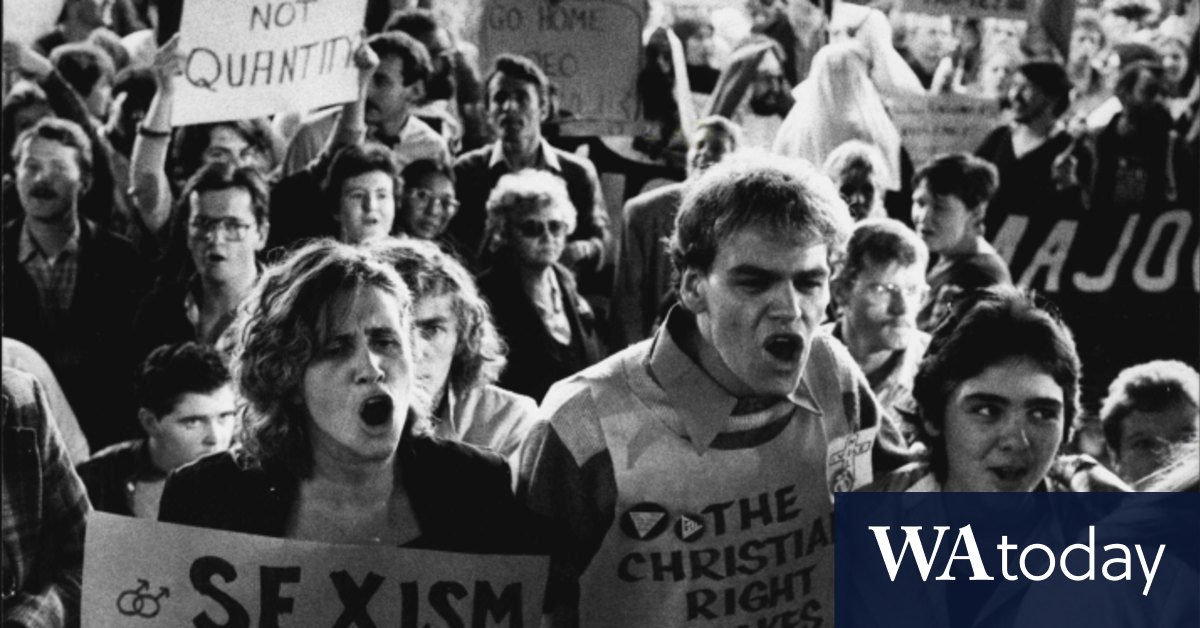 First published in Sydney Morning Herald May 24, 1982
Mr. Moral Most gets a warm welcome
A girl who was shouting with a group of feminists on the steps of the Ride Community Center yesterday shouting "Go home, Falwell," came out to greet one of the congregations carrying the Bible.
"Auntie," she called.
They looked as if they came from two different worlds.
The girl in the T-shirt with gay release and anti-abortion badges asked, "What are you doing here?"
An aunt with a gray bun and a clean face waved her Bible, "I'll listen to him talk. Come with me. "But the niece refused.
"He really is such a wonderful person. If you had listened, you would have thought so too. " tried the aunt.
But her niece joined the 400 singing of protesters against the Rev. Folwell. They held posters and banners identifying themselves as members of the women's movement, the gay rights movement, Christian movements, the Teachers' Federation and the campaign against repression.
Seven "Sisters of Eternal Indulgence", who describe themselves as an order of gay male nuns, held a fictitious worship of the "moral minority" on the steps of the Ride Community Center. They wore full nun clothes, lipstick and sunglasses. Some had long beards.
https://www.watoday.com.au/national/nsw/from-the-archives-1982-mr-moral-majority-gets-a-warm-reception-20220516-p5als7.html?ref=rss&utm_medium=rss&utm_source=rss_feed