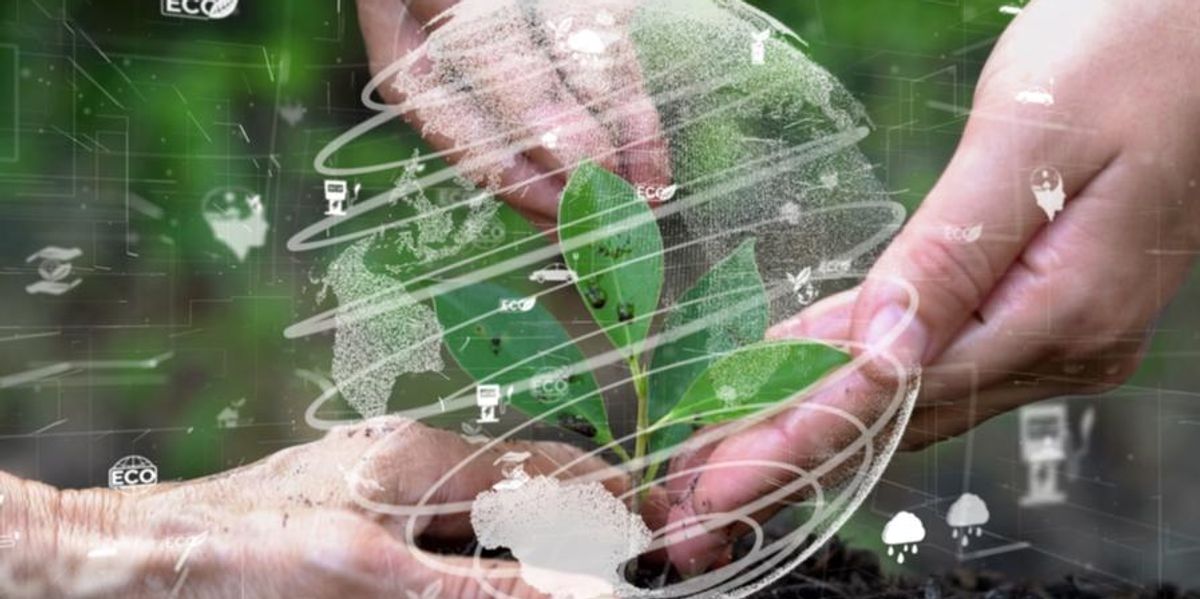 As the electrification of the world continues to gather pace, copper supplies are in the spotlight, with many analysts warning of a need to increase production base metal.
Copper, which is now mainly used in construction, is a key metal for energy transition as it is also used in energy storage applications as well as in the production of electric vehicles and charging stations.
Increasing copper supply comes with both challenges and opportunities — while the future looks bright for companies that can supply demand, they will have to satisfy investor interest in ESG compliance.
---
What is "green copper"?
The world is going through an energy transition that will require mining, but not at any cost. Sustainability has become a major topic of discussion in the copper industry, and the difficult-to-define concept of "green copper" is increasingly being used.
"I don't think there is a clear definition; I think there are as many definitions as there are companies and organizations," said Aurubis' Michael Helleman Sorensen during a panel discussion at this year's Fastmarkets copper manufacturing conference.
"For us at Aurubis, it contains four different elements: carbon, environmental impact (and) recycling some of the products we make; and there is also social responsibility, including due diligence on business partners, human rights, etc."
Aurubis is the largest copper smelter in Europe. Company recently started a series of tests using ammonia to reduce carbon dioxide emissions in the production of copper wire rod. Its goal is to make its production climate neutral well before 2050.
Also speaking on the panel, Uwe Schmidt of Montanwerke Brixlegg agreed that there are many definitions of "green copper".
"I think ultimately when you're talking about green copper as a producer, it's just important to be transparent about what you mean," he said. "Like many other industries, we do it the other way around, but sometimes it's very difficult to understand. So it also often becomes too broad, too many components."
In addition to transparency, companies that claim to produce green copper will need to share their metrics to measure progress.
"I think it's worth celebrating how far we've come," said Georgina Hallett, London Metal Exchange's chief sustainability officer. "I think what we're trying to understand now is that even if it's environmentally friendly at the expense of other ESG metrics, that's not OK either. So it has to be a balance, not too broad."
Difficulties lie ahead for juniors and miners
Until a few years ago, reducing emissions was often seen as a cost without benefit, noted Johan Andersson of Sweden's Boliden (STO:PAIN) during the discussion. Boliden produces about 350,000 metric tons (MT) of cathode copper annually at its smelters, making the company the third largest producer in Europe.
"Fast forward a couple of years, I don't hear the same comments," he said. – Now we all see that there is a clear benefit from reducing emissions. But of course it's trying to find solutions for something that we've been doing the same way for a very long time … I think we have to be willing to pay the extra costs for it in the beginning."
Despite moves to bring issues such as ESG and sustainability to the center of the copper enterprise conversation, the industry still has a long way to go. "I'd like to get to a point where (sustainability) is much more embedded in everyday practice, where it's much less of a talking point because we just take it for granted, how we do risk management, how we do credit checks and so on," Hallett said at the Fastmarkets event.
But looking at the big picture of where the world is headed, mining will be necessary if the green energy transition, described as one of the most significant economic transitions since the Industrial Revolution, is ever to materialize.
"It's about doing it as responsibly as possible, with as much respect as possible for the area, the people and the biodiversity, but not 'not quite' because you have to have metals for a sustainable future," she said. Everything we want to do requires metals."
In fact, under a 1.5 degree Celsius accelerated energy transition scenario, Wood Mackenzie's analysis shows that 9.7 million tonnes of new copper supply is required over 10 years for projects that have not yet been sanctioned. This is equivalent to nearly a third of current petroleum consumption if the industry is to meet the targets of the Paris Climate Agreement.
"We need miners to accelerate investment," Sorensen said. "Now we're seeing some reluctance again, because of the drop in copper prices, and we're seeing some concern about a potential recession coming our way. But it would be a big mistake to delay anything."
Will customers pay a premium for green copper?
As the push for greener copper production heats up, the debate over whether customers should pay a premium for greener products is also gaining momentum.
Earlier this year, private Austrian company Montanwerke Brixlegg launched a low-carbon copper made from recycled metal and using hydropower to generate energy. In September the company said that from next year it will offer copper with a premium of €295 per tonne for its low carbon footprint. This is in addition to a floating allowance for high energy costs.
"If the market offers low-carbon copper, it should command a higher price," Schmidt said.
Sweden's Boliden launched two green copper products last year, one from recycled electronic scrap and the other from low-emissions mining. At the time, the company said it received only a small premium for these products.
Reflecting on what could happen in the future, Anderson said that perhaps "if low-carbon metals become the industry norm, fines could be imposed on companies that don't meet similar green standards."
Don't forget to follow us @INN_resurs for real-time news updates!
Securities Disclosure: I, Priscilla Barrera, have no direct investment in any company mentioned in this article.
Articles from your site
Similar articles online
https://investingnews.com/opportunities-challenges-green-copper-mining/