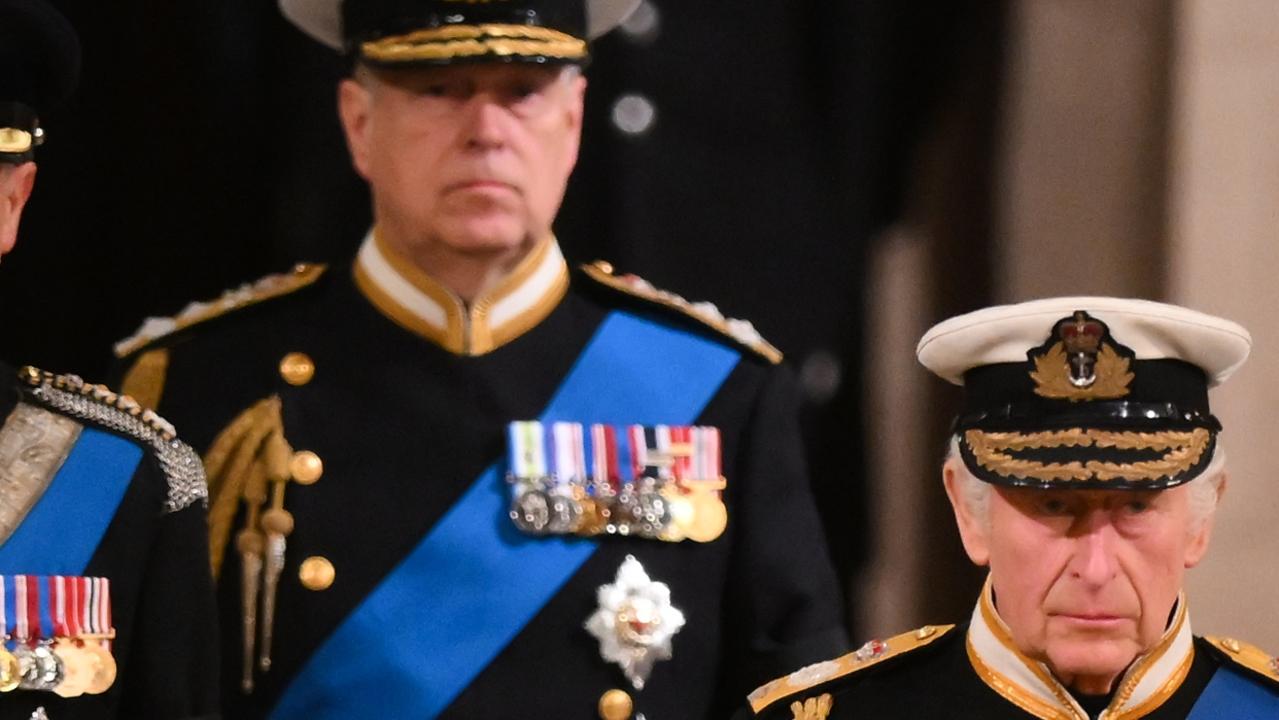 Prince Andrew secretly conspired with Princess Diana to try to stop Charles becoming king and William taking his place on the throne, a stunning biography claims.
It is claimed that the Duke of York wanted William to succeed to the throne after the Queen's death, with Andrew himself acting as regent if it happened before William turned 18.
Andrew is said to have 'lobbied' the Queen to prevent Charles from marrying Camilla, claiming she was 'untrustworthy'.
The allegations come from royal biographer Angela Levin's new book on Camilla, which details her journey from royal outcast to becoming queen consort.
Ms Levine claims she was told by a "senior insider" that Andrew wanted to "remove Prince Charles".
"Andrew lobbied very hard in the hope that Charles would not become king when his mother died and that William would wear the crown," she wrote.
"When Diana was alive, through her friendship with Andrew's wife Sarah, she plotted with Andrew to try and oust Prince Charles so that Prince Andrew could become regent to Prince William, who was then a teenager.
"These were dark and strange times when paranoia was becoming a reality and it was disturbing.
"His behavior was very, very negative and very unpleasant for the Queen, who did not agree. I'm told this is one of the rare times he didn't get his way.
"Nevertheless, apparently he was very angry that he could not manage the country somehow. He remained so hostile to Camilla's appearance and recognition that it is doubtful whether it was ever forgiven.'
Ms Levin also claims a Palace insider says Andrew was "poisonous" to the Queen over Camilla.
"He tried to convince the Queen to stop Charles from marrying Camilla, speaking about Camilla in a rather venomous, vile, unhelpful and very nasty way," the source said.
Buckingham Palace did not comment on the claims.
Andrew and Charles have a strained relationship, and the king is seeking to cut back the monarchy, which could displace the duke's daughters, Princess Beatrice and Princess Eugenie.
The king reportedly does not want Andrew to take on any royal role in the future following revelations about his affairs with the late pedophile financier Jeffrey Epstein.
Originally published as 'Prince Andrew's Secret Plot Against Charles' Revealed
https://www.dailytelegraph.com.au/entertainment/celebrity/prince-andrews-secret-plot-against-charles-revealed/news-story/322186cfe416fbc93f82a130deeafaca