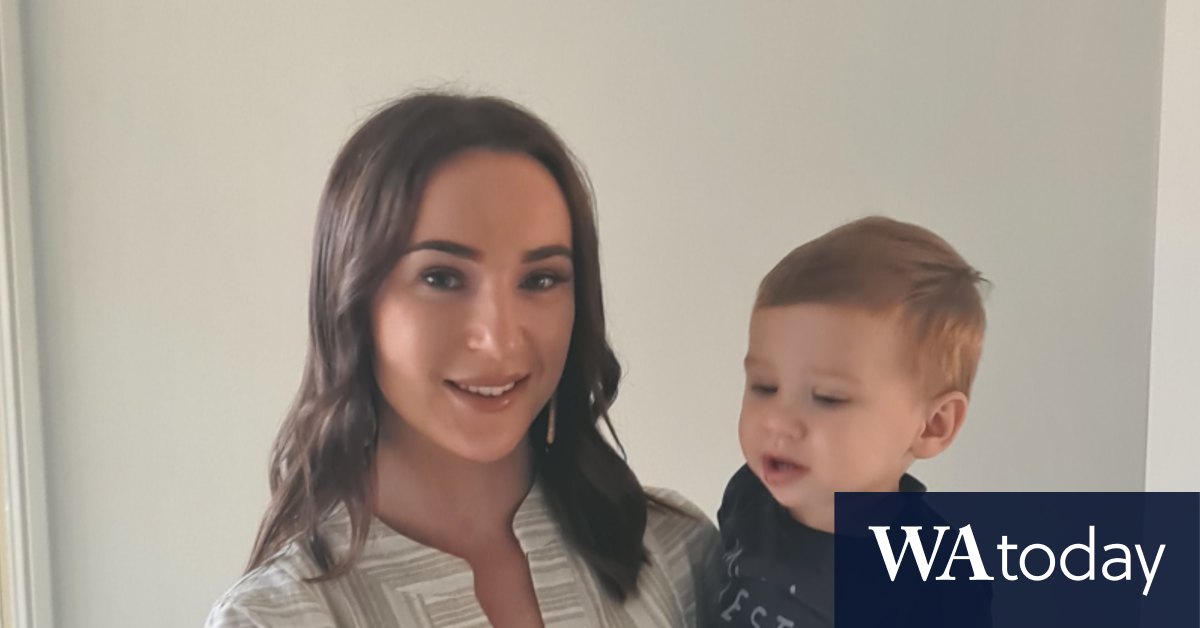 No offer from Brisbane Times that the expert panel's assessments were incorrect or inappropriate. But Mitzel and his supporters have a hard time accepting these conclusions.
Her C-section caused a dangerous internal pool of blood, called a hematoma, that went undetected for days after she was sent home so weak and sick that she couldn't even stand up or breastfeed, Mitzel claimed.
She said it took away her "newborn bubble that everyone talks about" and put enormous pressure on her partner and parents. She still felt discomfort under the scar.
But most troubling for Mitzel was the question of whether she needed a C-section at all. The patients' comments were contradictory and sometimes wrong, she argued. To this day, she said, she has not received a credible explanation for her surgery.
It was even more confusing because just before she was wheeled into the operating room, the midwife assured her it was time to push.
"And then one of the doctors came in and I'll never forget the exact words she said to me: 'Well, you're fine, the baby is fine, but you're just tired,'" Mitzel said.
"I was hysterical at that point because I knew what she was going to say. There was no "let's try to push" or "let's do assisted labor".
In a haze from the painkillers, Mitzel signed the form, though she doesn't remember doing it. She claimed that she was not informed of her consent.
"I was like, 'No, no, please, please,' but they were happy enough that in all this commotion I somehow managed to scribble on a piece of paper."
Once on the operating table, Mitzel said she was too scared to speak if she would be put under general anesthesia and miss giving birth to Harrison.
"I [had] people ask me, "Why did you have a caesarean?" and I say, "I don't know." Apparently, I'm too tired."
Loading
The investigators noted that Mitzel was not the only one to receive inadequate justification and described the increase in C-sections, which rose from 31 percent to 43 percent in 2021, as "disturbing."
The recommendations of the World Health Organization indicate 10–15 percent as a normal figure.
Her letter of denial of compensation from the review team, which has seen Brisbane Times, noted that the birth and postpartum care caused her "distress." Experts were also "satisfied" that she was seeing a specialist in pain management.
But he concluded that the "communication deficit" could not be compensated.
"They said it to most of us: a communication deficit," Mitzel said. She took it as a legal code for failing to obtain informed consent or provide choice.
Haley Wilson, a Mackay birth support specialist, or doula, knows many affected and rejected women. In her opinion, many reviews did not sufficiently consider the long-term psychological trauma.
"Recognition for [the mothers] not money; recognizing that it really matters," Wilson said.
The report made 122 recommendations and prompted Health Minister Yvette D'Ath to demand the Mackay HHS board "show cause" why they should not be fired. The deadline was Friday last week.
For reasons unclear to the public, only the investigation's recommendations and "summary of findings" were released. Mackay's HHS also declined to answer repeated questions Brisbane Times about who ordered the redaction of large parts of the public findings and why.
"What Really Happened to Transparency?" Wilson asked. "Where's the information so we can see how the recommendations match up? Did the review find everything it needed? How can we know?"
26 approved women are now joining the vaguely named "compensation access pathway". Shine Lawyers special counsel Sarah Valance said her team had asked the health service what this meant but had not yet received a proper answer.
"We're trying to figure it out because at the same time women are calling us for advice about a process we're not knowledgeable about," she said.
Valance said she had received "dozens" of phone calls from women who were not involved in the investigation but who are now questioning the standard of care they received at Mackay following his damning findings.
She recommended that rejected women who still believed their care was substandard and had caused harm should seek legal advice about accessing compensation through the normal pre-litigation process.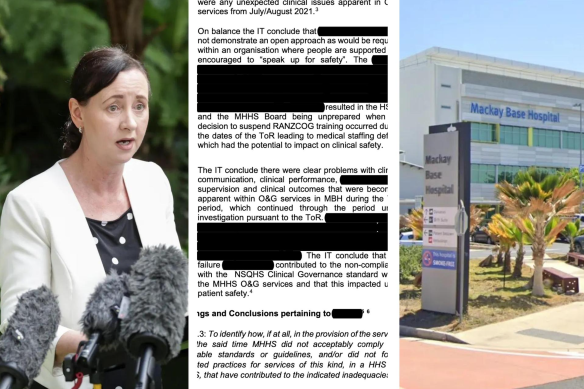 Queensland Health said anyone injured by medical negligence could bring a claim if a medical examiner found the care they received was below a minimum acceptable standard.
Mitzel said she still woke up in the middle of the night feeling tied to machines, and she continued to mourn the "blessed, natural birth" she envisioned during her uneventful pregnancy.
She was reassured that her advocates supported her as she continued her physical and psychological recovery.
"I'm in a funny place right now because all the letters are out," she said. "For now, just for my mental health, I've just taken a step back from everything."
https://www.watoday.com.au/national/queensland/disgraced-qld-health-service-is-refusing-compensation-to-most-mothers-20221017-p5bqcw.html?ref=rss&utm_medium=rss&utm_source=rss_feed