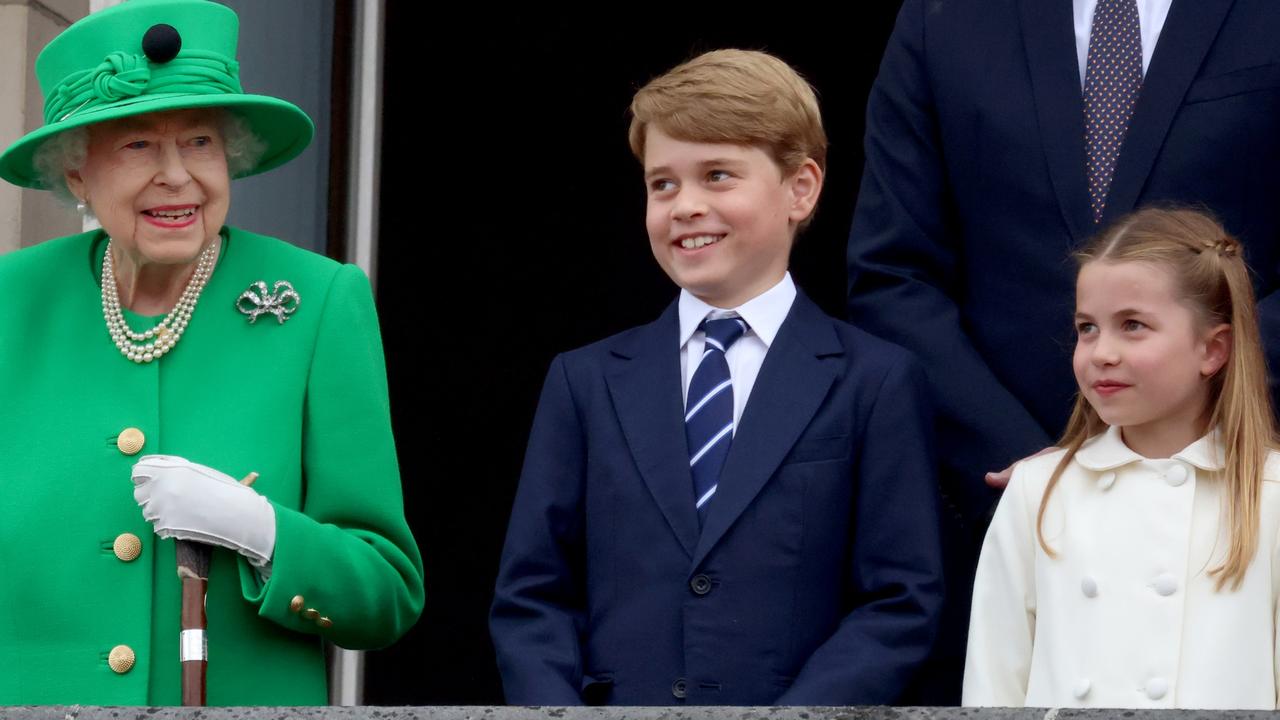 Prince George and Princess Charlotte will follow their great-grandmother's coffin at the Queen's state funeral today.
George, 9, and Charlotte, 7, now second and third in line to the throne, will follow their parents William and Kate after a ceremony honoring Queen Elizabeth II at Westminster Abbey, according to the order of service just released.
The Queen's coffin will be carried through the abbey in front of a congregation of 2,000, which will include world leaders, in what police have described as Britain's biggest-ever security operation.
George and Charlotte will be among 18 members of the Queen's family at the funeral. They will be followed by Harry and Meghan, the Duke and Duchess of Sussex.
Stay up to date with the latest news about the British Royal Family with Flash. 25+ news channels in 1 place. New to Flash? Try 1 month free. Offer valid until October 31, 2022 >
The King and Queen Consort will lead the procession, followed by the Queen's second child, Princess Anne, and her husband, Vice-Admiral Sir Tim Lawrence.
Prince Andrew will follow him, followed by Prince Edward and his wife Sophie, Countess of Wessex.
Then there will be the new Prince and Princess of Wales and their children George and Charlotte, followed by Prince Harry and Meghan Markle, Princess Margaret's son David Armstrong-Jones and Princess Anne's son Peter Phillips.
Prince Louis is not expected to attend the funeral as he is considered too young to attend the somber event.
While they are expected to attend, the Queen's other grandchildren Princess Beatrice, Princess Eugenie, Zara Tyndall, Lady Louise Windsor and James Viscount Severn are not included in the procession.
Queen Elizabeth II's state funeral will take place at 11am local time on Monday 19 September, which is 8pm on Monday, AEST.
The funeral will be streamed live on news.com.au and you can subscribe live text news from our royal team of reporters.
The Queen lay in state in the throne room of Westminster Hall for four days before the ceremony, allowing the public to pay their respects.
Her death on September 8 at Balmoral Castle in Scotland triggered an elaborate series of events that allowed her subjects to bid farewell to the beloved ruler, who had been Britain's longest-reigning monarch since she ascended the throne 70 years ago.
Queen's procession
Last Sunday, the monarch's coffin made its way to the Scottish capital, Edinburgh, where it lay in state in the throne room at the Palace of Holyroodhouse until Monday, September 12.
A procession attended by King Charles III and other members of the royal family saw the coffin taken to St Giles' Cathedral in Edinburgh, where the body lay until Tuesday and the public were allowed to pay their respects.
Later that day, the coffin was flown to the Royal Air Force post at Norholt in London in a journey accompanied by the Queen's daughter, Princess Anne.
The coffin was then taken to Buckingham Palace, where it remained until the afternoon Wednesday, September 14.
It then traveled on top of the carriage of the Royal Horse Artillery, where the Queen now lies in state at Westminster Hall. Members of the public were able to pay their respects over four days, with many queuing for hours for the chance to say goodbye to their Queen.
A state funeral will be held at Westminster Abbey at the end of the period of repose Monday, September 19. It was the same venue for the Queen's coronation in 1953 and her wedding in 1947.
At the end of the funeral, the coffin will again be in procession from Westminster Abbey to Wellington Arch in Hyde Park and then to Windsor, near London.
Finally, the ceremony will take place at St. George's Chapel at Windsor Castle, where the Queen will be buried next to her late husband, Prince Philip.
World leaders, including Australian Prime Minister Anthony Albanese and his partner Jodie Haydon will attend. Four other Australians will also take part. Among them are Governor-General David Hurley and his wife Linda, as well as the UK's Acting High Commissioner Lynette Wood and her partner.
In Australia, the national flag will be flown at half-mast until the day after the funeral.
Day of national mourning and public holiday
A national day of mourning will also be observed when Mr Albanese returns from London, with an official one-off public holiday on September 22.
"September 22 will be a public holiday in connection with Her Majesty the Queen's National Day of Mourning," Mr. Albanese confirmed.
A national memorial service has yet to be confirmed in Canberra.
The states and territories will also be offered defense force personnel at any events honoring the Queen.
While Australians will not observe an official period of mourning, politicians have been given a 15-day break from parliamentary duties, which exceeds the 10 days granted to their counterparts in the UK.
Speaking on ABC radio, Mr Albanese said it was "out of respect" for the Queen.
"This is a moment in our history. Of course, I have only known one monarch in my entire life, which is very unusual," he said.
Originally published as Full details of the funeral of Queen Elizabeth II
https://www.dailytelegraph.com.au/entertainment/celebrity/queens-state-funeral-announced-for-september-19-details-revealed/news-story/8e1973bb0866e75a9e772a8826d55d2c