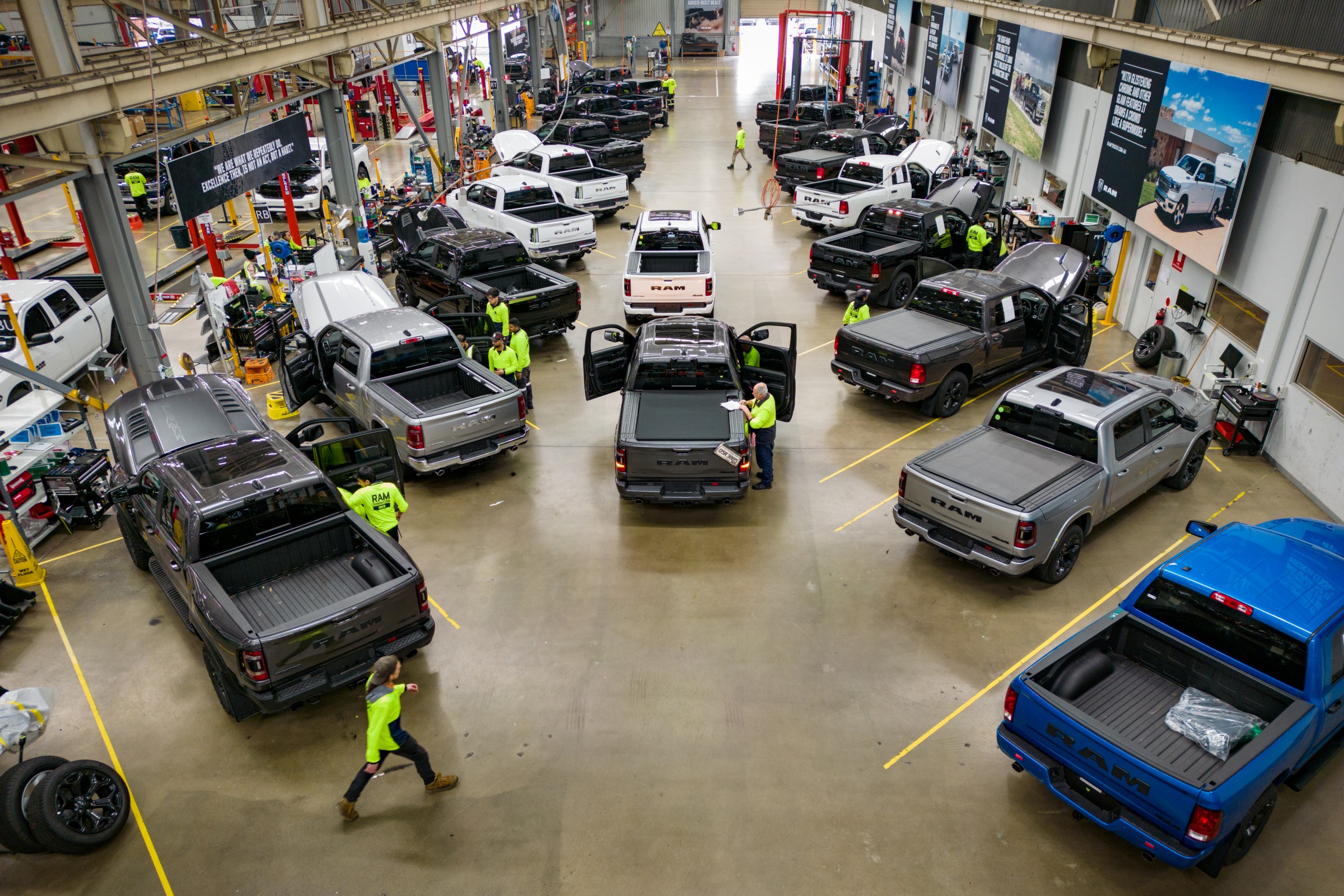 RAM Truck's record Australian production run looks set to continue as the Melbourne manufacturing facility (MMF) expands in size and capacity.
With 604 units sold in September 2022 (a 45% increase from 2021 to date), the total number of RAMs sold to customers since the start of production is 17,115 (as of September 2022). In terms of the total number of right-hand drive RAM trucks produced for the Australian and New Zealand markets at the end of September 2022, 18,019 vehicles were restored at MMF, confirming RAM Trucks Australia's unsurpassed leadership in the full-size pickup market in that country.
To celebrate this milestone, Bob Hraczyk, head of RAM International, recently visited Melbourne to see the vastly expanded manufacturing facility, which now houses three dedicated production lines running 24 hours a day.
"Australia is a very important market for us outside of North America and the growth we've seen here over the last few years has been phenomenal," Mr Grazik said.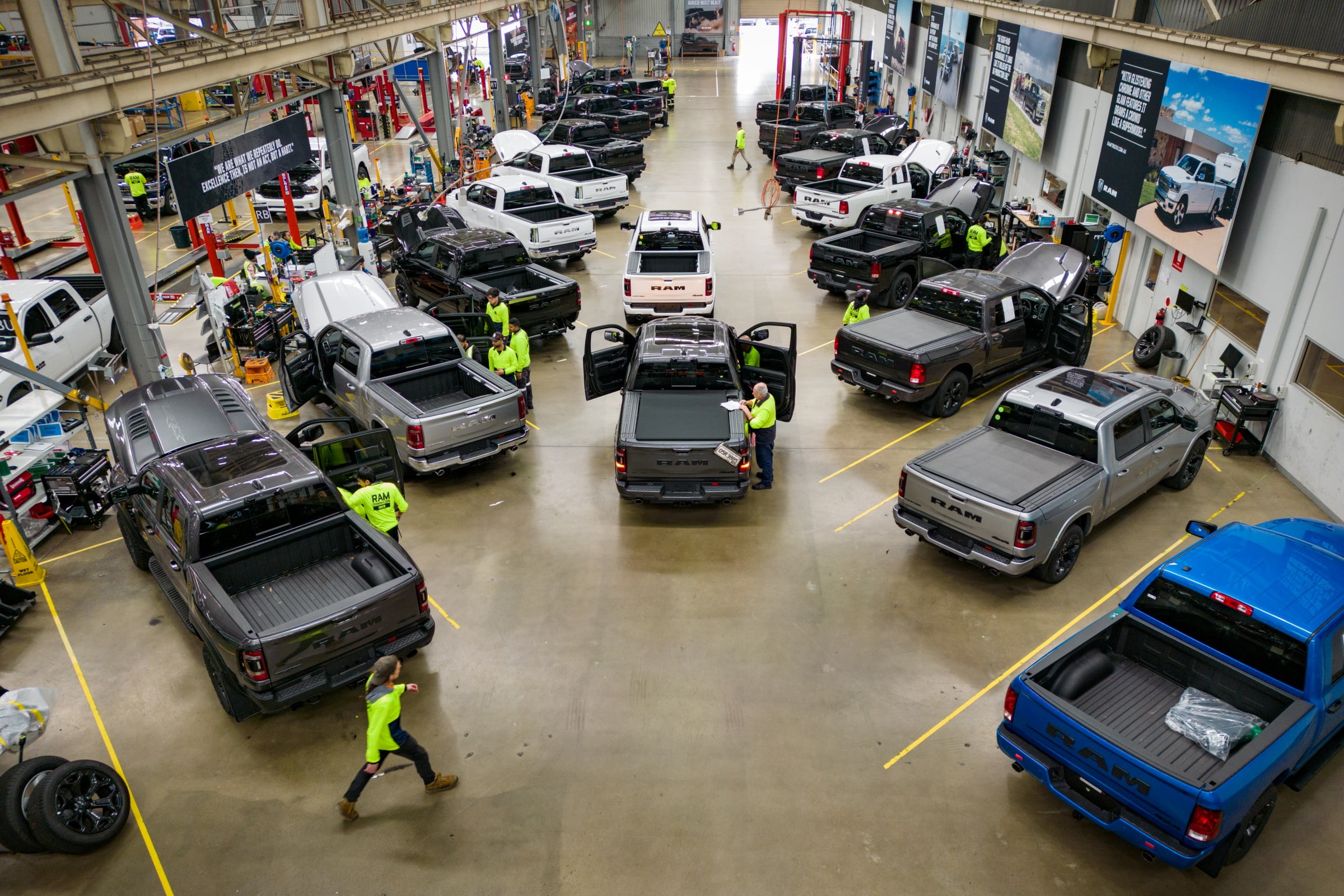 "With the expansion of the plant, this growth will continue. It's incredible what the team at RAM Trucks Australia, Ateco Group and MMF have done. Outside of the US, we sell more full-size pickup trucks than Ford and GM combined, and Australia, with over 70% of the market, is a big contributor.
"It's a dedicated group that loves RAM and it's in everything they do in Australia, so we're very proud to have over 17,000 people driving our trucks."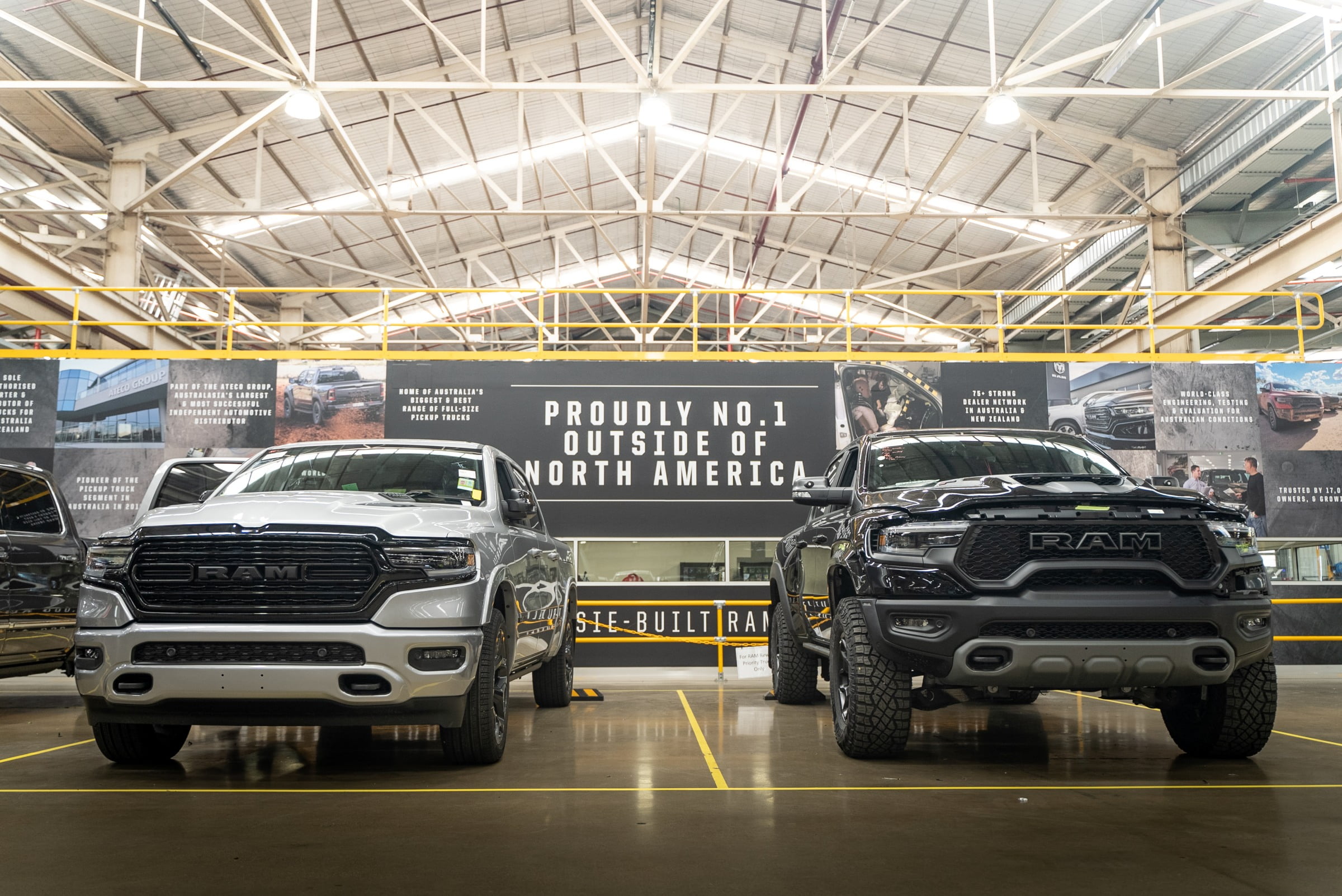 RAM Trucks Australia
RAM Trucks Australia is the world's only authorized RAM manufacturer of right hand drive RAM trucks. The collaboration with RAM Trucks in the USA began back in 2013 and continues to innovate to create an uncompromising full-size pickup that leads the way in durability, technology and efficiency.
All RAM Trucks Australia vehicles are international specification vehicles with a unique code for the Australian market and local assembly process.
Mr Hraczyk: "A few weeks ago I was at our factory in Sterling Heights, USA, and yesterday I got into a RHD RAM TRX for the first time – a truck that rolls off the assembly line here in Australia is as good as the one coming off our main factory.
"So we're 1000% supportive of the recovery process here – we're working very closely with the team and providing everything we need in terms of support, CAD data, etc. – and have full confidence in the team here to protect our brand and protect our truck."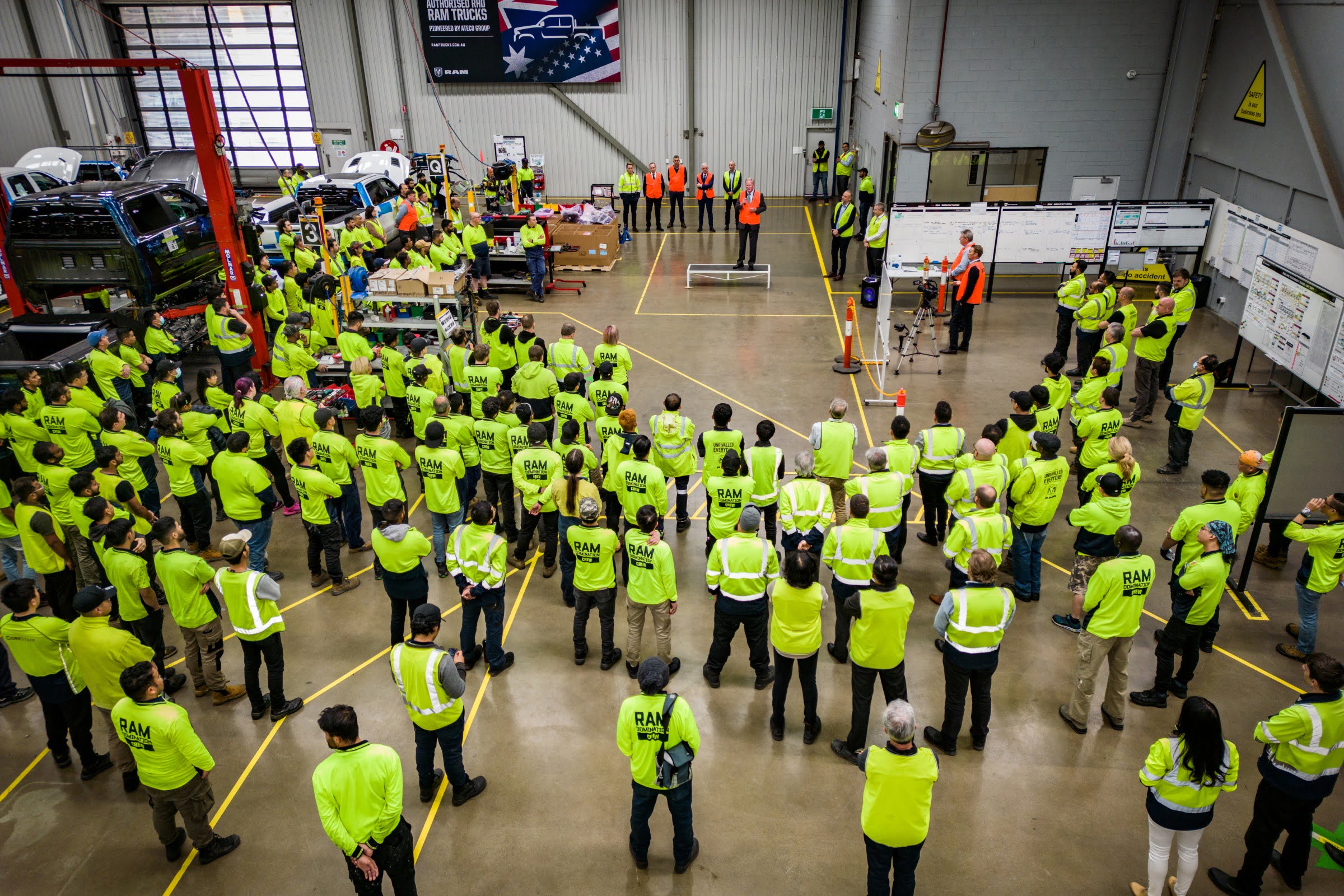 New 16,025 m2 The MMF facility now has two dedicated lines for the DS and DT, as well as a separate line for the heavy-duty models, which operate 24/7 and are capable of producing up to 20,000 vehicles per year – they currently produce 10,000 vehicles per year.
With 641 employees, RAM Trucks Australia is now the largest vehicle manufacturer in Australia. With 361 new parts in the DS, 402 in the DT and 465 in the heavy-duty models, this fast-growing vehicle segment has significant supply chain advantages.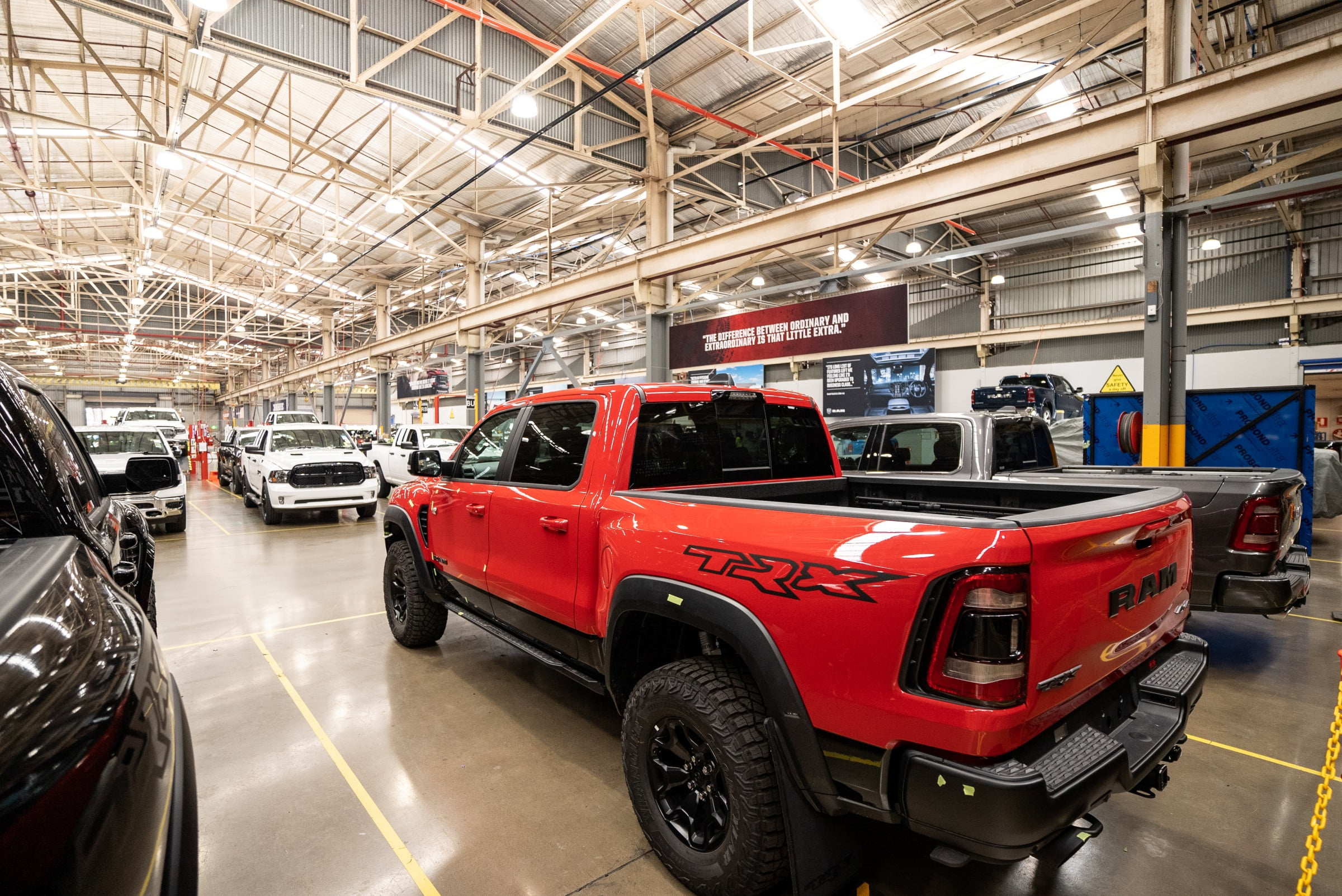 RAM truck range
Australia's biggest and best range of pickups starts with RAM 1500 Express® crew and Warlock models in the original DS variant followed by 1500 Laramie® and 1500 Limited in the recently launched DT rangeand Heavy Duty 2500 Laramie® and Heavy Duty 3500 Laramie®.
Rounding out the nation's broadest line of official, authorized RAMs for full-size pickup trucks is the all-new RAM TRX®the powerful new halo model for RAM Trucks Australia.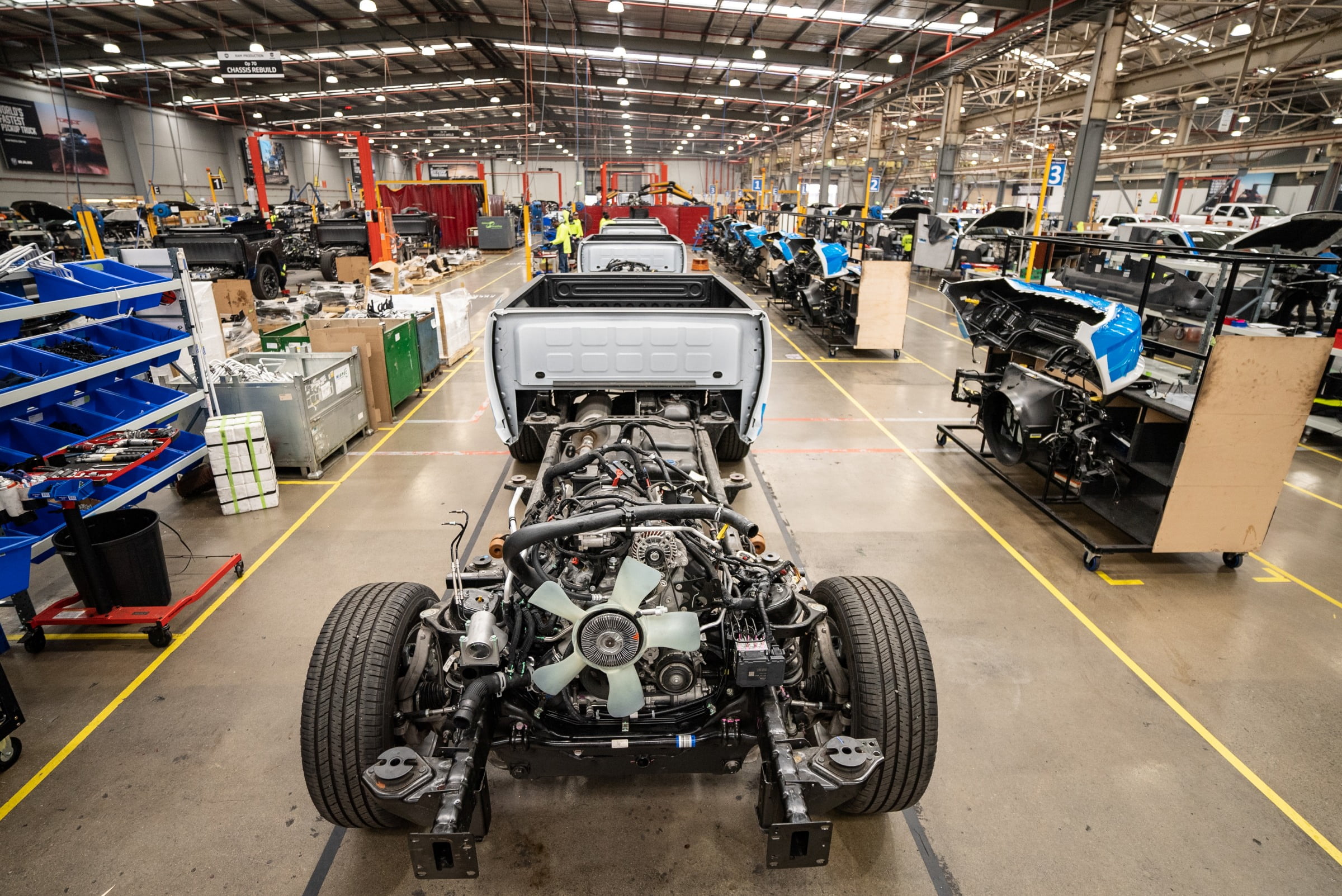 "RAM Trucks Australia has established the full-size pickup truck segment in Australia and it's fantastic to see so many of our trucks on the road," said Geoff Barber, RAM Trucks Australia National Manager.
"All RAM Trucks are purpose built and perfectly suited to the Australian lifestyle. We offer powerful and versatile tow trucks that will appeal to those looking for a durable workhorse, four-wheel drive SUV, premium family touring vehicle, luxury pick-up, heavy-duty dump truck and the world's fastest, fastest and most powerful truck. Ram Trucks Australia has it all."
https://www.anyauto.com.au/ram-trucks-australia-continues-to-dominate-down-under/?utm_source=rss&utm_medium=rss&utm_campaign=ram-trucks-australia-continues-to-dominate-down-under