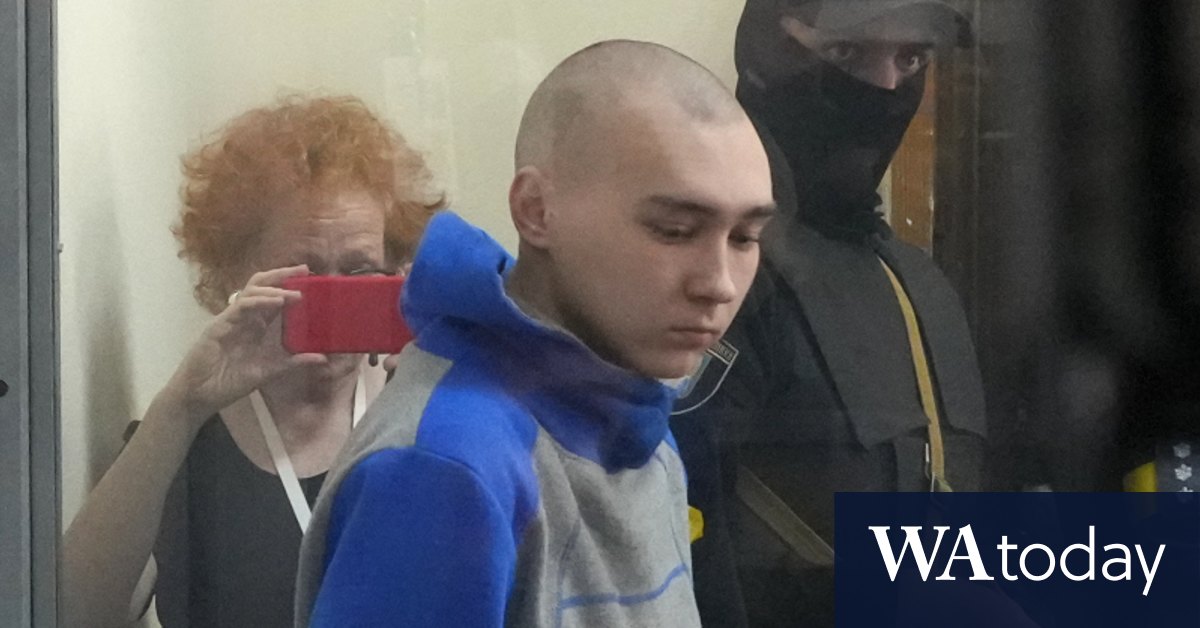 Kyiv: A Russian serviceman accused of war crimes in Ukraine has pleaded guilty to killing a civilian.
Vadim Shishimarin, a 21-year-old commander of a Russian tank detained in Ukraine, has been charged with killing a 62-year-old civilian in the northeastern Ukrainian village of Chupakhovka on February 28. He told the court he pleaded guilty.
Shishimarin faces life imprisonment if convicted.
The Kiev government has accused Russia of atrocities and atrocities against civilians during the invasion and said it had uncovered more than 10,000 possible war crimes.
Russia denies targeting civilians or involvement in war crimes and has accused Kyiv of organizing them to slander its forces.
Ukrainian state prosecutors said a soldier and four other Russian servicemen fired on and stole a private car to escape after their column was targeted by Ukrainian forces.
The Russian military drove into the village of Chupakhovka, where they saw an unarmed resident riding a bicycle and talking on the phone.
They said that Shishimarin was ordered by another soldier to kill a civilian so that he would not report the presence of Russians, and fired several shots through the open window of the car from a machine gun at the civilian's head. A civilian died on the spot.
https://www.watoday.com.au/world/europe/russian-soldier-accused-of-war-crimes-in-ukraine-pleads-guilty-to-killing-a-civilian-20220518-p5amjq.html?ref=rss&utm_medium=rss&utm_source=rss_feed