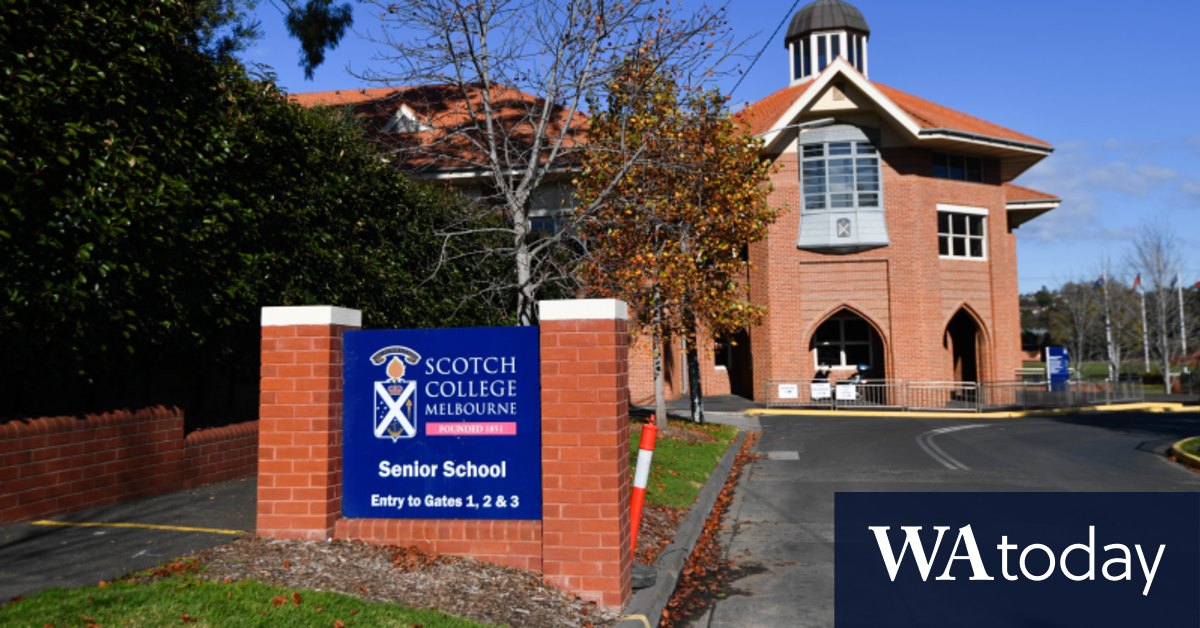 A religion teacher at Melbourne's prestigious Scots College has been seriously injured after being involved in an incident at the school.
This was reported by a representative of the "Hawthorn" school for boys. The era "a staff member and a student collided in the school yard" on Friday, but declined to elaborate on the incident.
"An investigation is being conducted and assistance is being provided to those involved," he said. "The safety and well-being of all members of our school community is paramount."
The secretary of the Independent Education Union of Victoria, Deb James, admitted some details were still unclear, but said the teacher was injured after he stepped in to stop a group of masked and hazmat-suited Year 12 students harassing younger students.
"It appears that a teacher who took reasonable steps to protect the younger students from a large group of masked high school students ended up being hospitalized with very serious head injuries, including facial fractures," James said in a statement. .
Class 12 students were sent home from school on Monday due to misbehaviour. It is not yet clear if this action was related to the incident on Friday.
The era heard several different reports about exactly how the teacher was injured and was unable to verify the exact sequence of events that occurred during the traditional Year 12 graduation celebrations.
But the union says the incident has left staff "deeply concerned about workplace safety".
"They are awaiting word from the employer on what steps will be taken to identify those responsible for this attack, protect the safety of staff and students, and ensure that nothing like this ever happens again," James said.
https://www.watoday.com.au/national/victoria/scotch-college-teacher-in-hospital-after-muck-up-day-clash-20221017-p5bqfw.html?ref=rss&utm_medium=rss&utm_source=rss_feed